---
Album Info
Album Veröffentlichung:
2022
HRA-Veröffentlichung:
04.01.2023
Das Album enthält Albumcover Booklet (PDF)
Jean-Marie Leclair (1697 - 1764): Op. 3 No. 2 Sonata in A Major:

1

Leclair: Op. 3 No. 2 Sonata in A Major: I. Allegro

03:14

2

Leclair: Op. 3 No. 2 Sonata in A Major: II. Sarabanda. Largo

02:04

3

Leclair: Op. 3 No. 2 Sonata in A Major: III. Allegro

03:38

Op. 12 No. 2 Sonata in E Major:

4

Leclair: Op. 12 No. 2 Sonata in E Major: I. Allegro ma poco

04:24

5

Leclair: Op. 12 No. 2 Sonata in E Major: II. Largo

03:04

6

Leclair: Op. 12 No. 2 Sonata in E Major: III. Minuetto. Non troppo Allegro – Altro

04:16

7

Leclair: Op. 12 No. 2 Sonata in E Major: IV. Allegro

04:33

Op. 3 No. 6 Sonata in D Major:

8

Leclair: Op. 3 No. 6 Sonata in D Major: I. Andante - Adagio

02:01

9

Leclair: Op. 3 No. 6 Sonata in D Major: II. Allegro

03:28

10

Leclair: Op. 3 No. 6 Sonata in D Major: III. Largo

02:51

11

Leclair: Op. 3 No. 6 Sonata in D Major: IV. Allegro ma non troppo

04:34

Op. 12 No. 4 Sonata in A Major:

12

Leclair: Op. 12 No. 4 Sonata in A Major: I. Andante

01:40

13

Leclair: Op. 12 No. 4 Sonata in A Major: II. Allegro moderato

02:38

14

Leclair: Op. 12 No. 4 Sonata in A Major: III. Largo

05:53

15

Leclair: Op. 12 No. 4 Sonata in A Major: IV. Vivace

04:17

Op. 3 No. 1 Sonata in G Major:

16

Leclair: Op. 3 No. 1 Sonata in G Major: I. Allegro

04:06

17

Leclair: Op. 3 No. 1 Sonata in G Major: II. Allegro ma poco

04:21

18

Leclair: Op. 3 No. 1 Sonata in G Major: III. Allegro

02:56

Op. 12 No. 6 Sonata in B-Flat Major:

19

Leclair: Op. 12 No. 6 Sonata in B-Flat Major: I. Allegro - Adagio

03:09

20

Leclair: Op. 12 No. 6 Sonata in B-Flat Major: II. Allegro moderato

02:27

21

Leclair: Op. 12 No. 6 Sonata in B-Flat Major: III. Andante. Dolce

04:37

22

Leclair: Op. 12 No. 6 Sonata in B-Flat Major: IV. Allegro non presto

03:40

Total Runtime

01:17:51
Info zu Leclair Sonatas for Two Violins, Volume 2
Sonatas for Two Violins, Volume 2 is the second album of music composed by Jean-Marie Laclair and performed by the violin duo of Barnanas Kelemen and Katalin Kokas.
Recording Engineer Gabor Halasz tells us "The church in Velemér which became our home for a week, has great acoustics and is surrounded by a beautiful forest. This environment also inspired the process. Thanks to the high-end DPA microphones and the Merging Technologies Hapi Analog to Digital Converter, we were able to make a recording that reproduces the artists' play in every detail. I'm sure anyone who takes the time to get to know the recording will have a unique experience."
"On Tuesday, 4 October, the first performance of Scylla & Glaucus, tragedy, was given. The words are by Mr D'Albaret, and the music by Mr Leclair, celebrated in all of Europe for his learned and elaborate sonatas, and for the elegance of his violin playing. His genius again made itself known in the composition of his opera." Le Mercure de France, the royal press reported this way about the first performance of the first opera by the French composer, Jean-Marie Leclair (1697–1764). At the time of the premiere, in 1746, Leclair was one of the best-known French musicians, and even though he owed his reputation primarily to his virtuoso violin skills, the world of the stage was also close to his heart.
He was born in Lyon and was mentioned among the members of the local ballet troupe at the age of 19. He also actively played the violin from an early age, and some years later, he participated in the royal wedding festivities in Turin both as a ballet master and as a violinist. It was there where he had first taken violin classes with a former student of the legendary Arcangelo Corelli, a greatly influential violinist of the period, Giovanni Battista Somis (1686–1763). In 1723, Leclair worked under the patronage of one the wealthiest aristocrats of France in Paris, where he got his first sonata collection published. Fifteen years later, the Mercure de France have the following description of the sonatas: "…[they] appeared at first a kind of algebra capable of rebuffing the most courageous musicians."
Why Leclair is not regarded as one of the greatest masters by later generations may have several reasons (the quality of the music composed does not always play a role in a given composer's reception history), but one of them is certainly Leclair's virtuosity as a performer. His reception was surely greatly influenced by the fact that music history is written by academics, who mainly focus on scores and documents, and Leclair's music requires inspired and spirited performers, if possible, even more than most of his contemporaries. The composer could consider himself extremely fortunate that 250 years later his sonatas get interpreted by such outstanding violinists as Katalin Kokas and Barnabás Kelemen.
Barnabas Kelemen, violin
Katalin Kokas, violin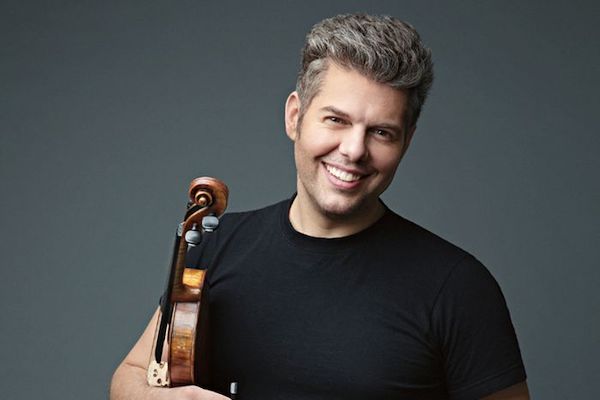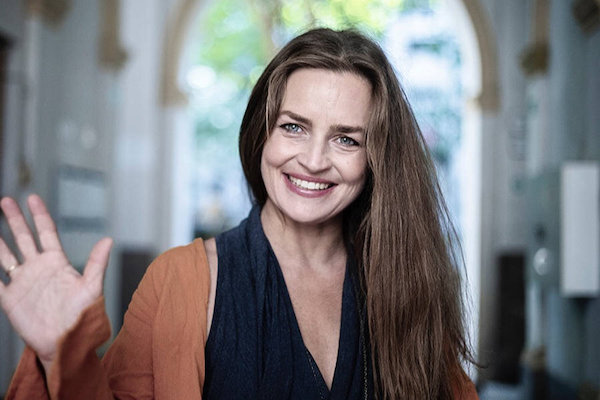 Barnabás Kelemen
has conquered the most famous concert halls in the world with his virtuoso technique and dynamic, passionate playing style. Versatile and open-minded, he is an outstanding soloist and chamber musician, as well as an artistic director of festivals and a teacher at renowned institutions. In recent years he has also worked as a conductor.
Due to his exceptional sense of style and his comprehensive technical proficiency, Barnabás Kelemen navigates with confidence through the entire catalogue of music written for violin. His repertoire is thus extremely diverse and he performs Early Baroque, Classical, and Romantic works with just as much authenticity as twentieth-century pieces. He is additionally a devoted advocate of contemporary music, with world or Hungarian premieres of works by Kurtág, Ligeti, Schnittke, Gubajdulina, Steve Reich, and Ryan Wigglesworth to his name.
He regularly performs at the world's most prominent concert venues, including Carnegie Hall, the Concertgebouw, the Royal Festival Hall, the Palais de Beaux Arts, Suntory Hall, and the Berliner Philharmonie. He is a frequent guest of such eminent ensembles as the BBC Symphony Orchestra, the Budapest Festival Orchestra, the Hungarian National Philharmonic Orchestra, the London Symphony Orchestra, the Estonian National Philharmonic Orchestra, the Helsinki Philharmonic Orchestra, the Hong Kong Philharmonic Orchestra, the Indianapolis Symphony Orchestra, and Hannover's NDR Radiophilharmonie, to name but a few.
Barnabás Kelemen has worked with conductors such as Lorin Maazel, Sir Neville Marriner, Vladimir Jurowski, Marek Janowski, Michael Stern, Krzysztof Urbanski, Zoltán Kocsis, Péter Eötvös, and Iván Fischer. He is also an avid conductor himself – in recent seasons he has directed the Hungarian National Philharmonic Orchestra, the Indianapolis Symphony Orchestra, the Israeli Chamber Ensemble, the Amsterdam Concertgebouw Chamber Orchestra, and the symphonic orchestras of the Hungarian cities of Szombathely, Győr, and Pécs. On top of all this, he is a sensitive and experienced chamber musician who has played with artists of the calibre of Dezső Ránki, Steven Isserlis, Miklós Perényi, Alina Ibragimova, Vilde Frang, José Gallardo, and Andreas Ottensamer.
It was Barnabás Kelemen who recorded all of Bartók's works for violin in the series of albums produced under the aegis of Zoltán Kocsis, and many received international acclaim, especially his CD comprised of Sonatas for Violin and Piano Nos 1 and 2 (featuring Kocsis) and Sonata for Solo Violin, which won the 2013 Gramophone Award. In 2001, his album of Liszt's complete works for violin and piano with Gergely Bogányi was awarded the Grand Prix du Disque by the International Liszt Society, while in 2003, Diapason magazine paid tribute to Kelemen and Tamás Vásáry's recording of Brahms' Sonatas for Violin and Piano with its influential Diapason d'Or. So far, he has released a total of 20 albums – 17 solo and three with his quartet – as well as a double DVD of live performances of Mozart's complete violin concertos.
Barnabás Kelemen has achieved outstanding results in prestigious contests, including first prizes at both the 1999 International Mozart Violin Competition in Salzburg and the 2002 International Violin Competition of Indianapolis, and third prize at Brussels' 2001 Queen Elisabeth Violin Competition. His artistry has been recognized with the highest professional and state honours: he has been awarded Liszt and Kossuth Prizes and Prima and Gramophone Awards, and is the holder of the Knight's Cross of the Order of Merit of the Republic of Hungary.
Barnabás Kelemen began studying the violin under Valéria Baranyai; as a student of Eszter Perényi, he graduated from the Liszt Academy of Music in 2001. He was enormously influenced by his later teachers, Isaac Stern, Ferenc Rados, and Zoltán Kocsis. He studied conducting from two giants of the Finnish tradition, Leif Segerstam and Jorma Panula. He is currently a professor at two illustrious institutions: Budapest's Liszt Academy and the University of Cologne.
Together with Katalin Kokas, he is the founder and artistic director of the Festival Academy Budapest Chamber Music Festival, which regularly features artists such as Vilde Frang, Maxim Rysanov, Shlomo Mintz, and Joshua Bell. From 2010 to 2018 he was the leader of the Kelemen Quartet, which enjoyed a stellar international career.
Barnabás Kelemen performs on the "ex-Dénes Kovács" Guarneri del Gesú violin of 1742, generously loaned to him by the Hungarian State.
Katalin Kokas
Violin and viola virtuoso Katalin Kokas is one of the most outstanding figures in Hungary in the field of classical music. In addition to solo concerts, chamber music, performances with string quartets, and teaching all play prominent roles in her life. Since 2002, she has regularly held masterclasses all over the world and she has been an associate professor at the Liszt Academy of Music since 2004.
Kokas has worked with such illustrious artists as Zoltán Kocsis, Miklós Perényi, Michael Stern, Kobayashi Ken-Ichiro, Alexander Longquich, Pekka Kuusisto, Guy Braunstein, and the Chilingirian Quartet. Among many others, she has played with the Bratislava Chamber Orchestra, the Israeli Chamber Ensemble, the Franz Liszt Chamber Orchestra, the Taiwan Philharmonic, the Kosice Philharmonic, the Poznan Philharmonic, and the Târgu Mureş Philharmonic, as well as numerous symphony orchestras from North and South America, South Africa, and Hungary.
Kokas is a founding member of the Kelemen Quartet and she has appeared with them throughout Europe and also in the USA and Australia. The Quartet has performed with such major musicians as Joshua Bell, Ferenc Rados, József Lendvai, Maxim Rysanov, José Gallardo, Nicolas Altstaedt, and Frankl Péter. In 2011 they were awarded first prize at the Fourth Beijing International Music Competition for string quartets and second prize, Audience Prize, and the Musica Viva Prize at the Melbourne International Chamber Music Competition, which assured the ensemble concerts in Australia for years to come. In 2012 they were invited to the Lockenhaus Festival and the Berliner Philharmonie for a debut performance and recording session. 2013 saw debuts at the West Cork Chamber Music Festival and London's Wigmore Hall, while in 2014 the Quartet toured both Australia and China for three weeks. Prominent in their diary for 2015 were appearances at Amsterdam's Concertgebouw, Brussels' Palais de Beaux Arts, and New York's Carnegie Hall.
Kokas began studying the violin under Mrs Béla Gyánó in the city of Kaposvár when she was only five years old. Her tuition continued in Pécs with György Papp and then at the age of 11 she was admitted to the Liszt Academy's School for Exceptional Young Talents, where her mentors were Ferenc Halász and then Dénes Kovács. At 16, she received a scholarship at Toronto's Royal Conservatory of Music, where she was a student of Lóránd Fenyves. Following her time in Canada, Kokas returned to the Academy of Music where, tutored by Eszter Perényi, she graduated with honours. Her education was further enhanced by frequent visits to the private lessons and masterclasses of Ferenc Rados, Igor Ozim, Endre Wolf, Tibor Varga, György Pauk, Dénes Zsigmondy, György Kurtág, Jaime Laredo, and Leon Fleischer.
After winning national competitions in Hungary, in 1994 she was awarded first prize at the Kocian Violin Competition in the Czech Republic and then in 1996 won the Concerto Competition at the Toronto Royal Conservatory. In 1997 she came first in the Semmering Bartók Violin Competition and she won the Martinu Foundation Violin Competition in 1998. In 1999 she took first prize at the Carl Flesch International Violin Competition, and in 2002 she was awarded first prize at the International József Szigeti Violin Competition.


Booklet für Leclair Sonatas for Two Violins, Volume 2