---
Luminous Voices & Timothy Shantz
---
Biographie Luminous Voices & Timothy Shantz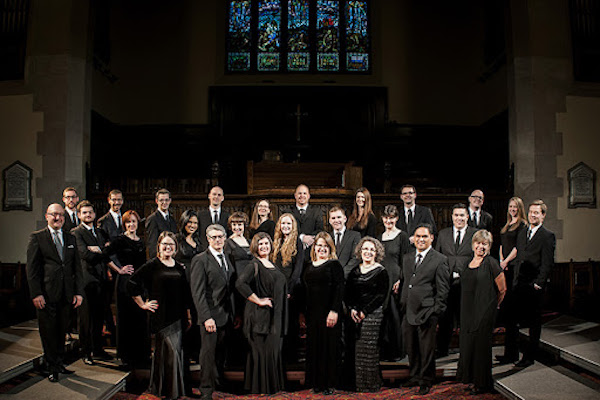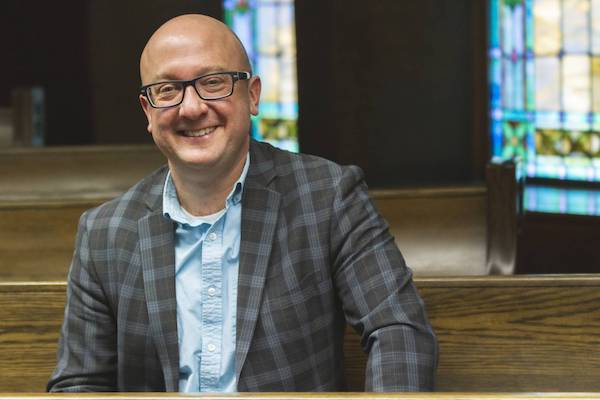 Luminous Voices
Luminous Voices, Calgary's professional chamber choir, was founded in 2012 by conductor and Artistic Director Timothy Shantz. We unite local, national, and international artists and organizations to illuminate choral music of the past and present, spanning cultures and traditions. We engage audiences in Calgary and beyond through exceptional sonic experiences encompassing live and virtual performances, recordings, workshops, new commissions by contemporary composers, and community education and development.
Timothy Shantz
As Founding Director of Luminous Voices, as well as Chorus Master for the Calgary Philharmonic Orchestra, and Artistic Director of the award-winning Spiritus Chamber Choir, the choirs of Dr. Timothy Shantz are recognized for their warmth and clarity of sound, and have garnered critical praise.
Shantz has a wealth of international experience as a conductor, collaborator, and tenor soloist. As conductor, Shantz is recognized for his work in early music, contemporary works, as well as virtuoso unaccompanied choral music, to large choral-orchestral masterpieces. Under his direction, Spiritus Chamber Choir earned the Healey Willan Grand Prize from the Canada Council in both 2017 and 2013, and earned 2nd prize at both the Fleischmann International Choral Competition in Cork, Ireland and the Florilege Vocal de Tours in France. He has also been guest conductor of the Kölner Vokalsolisten, the Cantata Singers of Ottawa, and the National Youth Choir of Canada.
Highlights include MacMillan's Seven Last Words from the Cross, Monteverdi's Vespro della Beata Vergine, Rachmaninoff's All-Night Vigil, Martin's Messe pour double choeur, Handel's Messiah and Mozart's Requiem. He has prepared many choruses for the concert and stage, in collaboration with conductors Christoph Koenig, Joseph Flummerfelt, Paul Hillier, Roberto Minczuk, Grzegorz Nowak, John Morris Russell, Ivars Taurins, Yoav Talmi, Matthew Halls and Jean-Marie Zeitouni.