---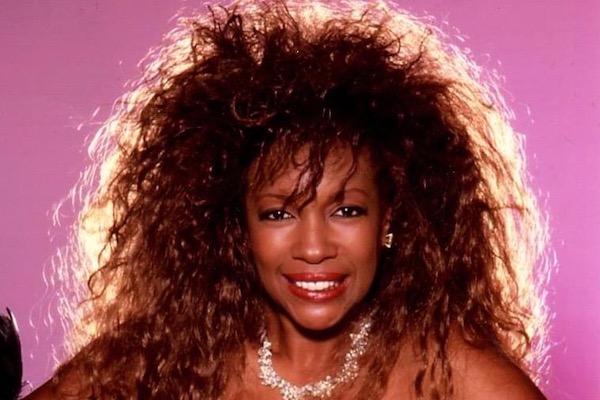 Mary Wilson
Sadly, the world mourned the sudden passing of Mary Wilson on February 8th, 2021 which also marked the 56th anniversary of The Supremes' #1 hit, "Stop! In the Name Of Love." In keeping with a promise made to the legendary artist, author and original founding member of the Supremes, Motown/UMe announced the release of "Mary Wilson: Expanded Edition." Ms. Wilson, who retained ownership of her solo recordings, wanted to make the album, and much more, available to her many fans around the world. "Mary Wilson: Expanded Edition" is a newly compiled version of her solo album, originally released by Motown in 1979, that will now be available on all digital platforms for the first time. Featured as the lead single is a brand-new song, "Why Can't We All Get Along," produced by Richard Davis and co-written with Angelo Bond. "Mary Wilson: Expanded Edition" is available now on all music streaming platforms.
A singer, a best-selling author, motivational speaker, businesswoman, former U.S. Cultural Ambassador, mother, and grandmother, at 76 the legendary Mary Wilson continues to make great strides on her inevitable journey through life!
With no sign of slowing down, Ms. Wilson released her fourth book Supreme Glamour in 2019. This fabulous coffee-table book showcases the gowns The Supremes were known for over the decades and delves into more history of the most successful female recording group of all time. Supreme Glamour is now available wherever books are sold.
In 2019 Mary was honored at the Paley Center for Media in Beverly Hills celebrating her work in music and her influence on young African-Americans and entertainment.
Dancing With The Stars proved to be an exciting opportunity for Ms. Wilson in 2019, where she showed America that she still had Cholly Atkins' choreography down pat! A few of her fellow castmates included, Ally Brooke, Sailor Brinkley-Cooke, Karamo Brown & James Van Der Beek.
In 2020, NNPA Black Press USA presented Ms. Wilson with their Trailblazer Award to honor her life and career for their Black Music Appreciation Month celebration.
Ms. Wilson has worked behind the scenes for years on many legislative initiatives aimed at modernizing copyright laws to protect the artists whose rights were not being adequately protected. 2018 marked an important step forward for Mary's fight to have the Music Modernization Act (MMA) pass. Her vision came to fruition when the United States legislation signed the act into law on October 11, 2018. The act aims to modernize copyright-related issues for new music and audio recordings due to new forms of technology like digital streaming which did not protect music recorded before February 15, 1972. Her advocacy for this act lies with herself and other legacy artists gaining fair compensation when their songs are played on digital radio stations.