---
Biographie Cenk Erdogan & Ikiz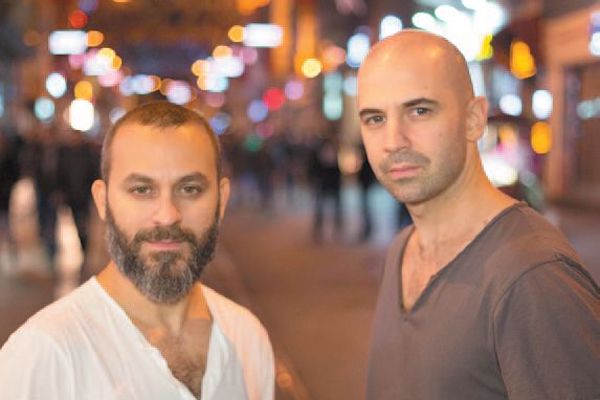 Cenk Erdoğan
Born in Istanbul in 1979. In 1997 he won a four-year scholarship at İstanbul Bilgi University Music (Composition) Department. In 2001 he graduated with a First Class Honours from the music Department. In October 2004, upon the invitation of David "FUZE" Fiuczynski, he held a workshop at the Berklee College Of Music on fretless guitar and modes in Turkish music. In 2008 he recorded his first album "İLE", which was produced by Sinan Sakızlı within Baykuş Music. The same year, with "Aria" soundtrack company, he composed and arranged the soundtrack for the movie "Issız Adam", which is written and directed by Çağan Irmak, and he won Yeşilçam "Soundtrack of the Year 2009" prize. In 2009 Cenk Erdoğan Trio feat. Tineke Postma played in the 16th İstanbul Jazz Festival and 19th Akbank Jazz festival. The same year, he played with Yinon Muallem ensemble in "Karawane 2009" festival, organized in Bochum. Also the same year, he played and record the "Çark" album with the trio he formed with Nihan Devecioğlu and Adam Matta in Zaltsburg Music Fest, Bayreuth Young Artists Fest, and Bonn Summer Fest. In 2010 he played in "Turkophony all stars" band with Trilok Gurtu and Doninique di Piazza.In 2011 he played in "Turkophony all stars" band with Dave Weckl,Kai Eckhardt,Eric levy. In 2011 he records his second album "Kavis" (Arc) in San Francisco with legendary bass player Kai Eckhardth and Jason Lewis and this album relased and sponsored by Berkeley Jazz School Records. 2014 he made the first educational web site for fretless guitar playing www.fretlessguitarlessons.com and start to teach Turkish way of playing fretless guitar, playing techniques… 2014 he released his last record "KaraKutu" which was played solo with all acoustic guitars ( fretless and fretted) 2016 he conducts and arranges the orchestra of "Sezen Aksu" which is the diva of Turkish popular music .Her last big project "Sezenli Yillar" was performed 6 concerts with 35 piece orchestra and visual and dance shows. He still works as a producer, composes and arranges music for television series and soundtracks and gives concerts with Cenk Erdoğan Trio and also "Solo". ​
Ikiz (Robert Mehmet Ikiz)
is an integral member of acclaimed outfits Nils Landgren Funk Unit, Jacob Karlzon and Dan Reed Band and has toured/held workshops in over 45 countries. The wealth of places, people and musical styles he has encountered on his travels has helped shape the diverse sound of his own style of drumming.
He has received 3 awards from the Swedish Royal Music Academy and has toured with names such as Joe Sample, Bobby McFerrin, Barbara Hendricks, Ivan Lins, BBC Orchestra & NDR Big Band.