---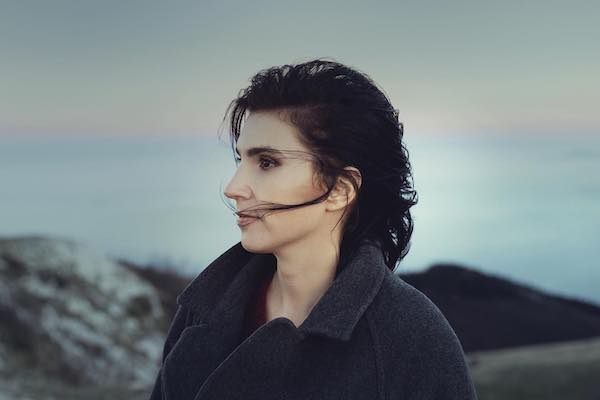 Olivia Belli
Italian pianist and composer Olivia Belli is based in the rural Marche region of central Italy. Reflecting on the nature and the world surrounding her, and on how people find their own place in it, Olivia's poetic and often optimistic piano music has reached audiences around the world.
Olivia describes her musical education as a "normal classical background." She studied piano to conservatoire level, working her way through the classical repertoire and developing a particular passion for the works of the 20th and 21st century – from Ligeti and Stockhausen to the American experimentalists Cage, Crumb, Reich, and Glass. "I began incorporating some of these ideas in my own music," says Olivia, who has always composed but until recently it was a "private thing."
"I feel like, as an artist, most of what I do is to observe – the nature around us, how it changes and how the people interact with it. I spend as much time outside as I can. I try to capture the metamorphosis of nature in my music, and how the experience of living in this environment makes me feel," explains Olivia. "I practice transcendental meditation and I feel the same peace through that as I get from rural life."
I was born in Mantova, a historical city well-known for its outstanding beauty and as the birthplace of the poet Virgilio. For me, however, it will always be the small garden of daisies near Palazzo Te: the clearest memory I have. My father was a manager so we traveled around Italy. I spent my childhood moving from one town to another, living in huge and stately flats: great! But I missed something, despite not knowing what it was.
When I was about nine years old we settled in Trieste, an eclectic city squeezed between the sea and the rude landscape of the Carso. I immediately enjoyed the feeling of freedom that those surroundings gave me and I discovered the pleasure of living close to nature.
In Trieste, I began playing the piano. Music had always been part of our family life and after touching the keys I realized I could never stop. I had finally found what I was missing: music and nature.
I started studying in the Conservatory and followed a traditional academic course. A few years later, due to an accident, I had to stop all my usual activities. That experience made me stronger and when it was over I changed my priorities: I needed to find a real mentor for my life and music studies. I took lessons with wonderful musicians and teachers but I found what I was looking for in a young pianist who lived on a hill in Central Italy. I found even more than expected: after a few years he became my husband and now we share an enthusiastic life together.
Enrico and I have a real passion for contemporary music and all kinds of relationship between different arts. We founded a Festival where we could enjoy many projects: we recorded all the four "Makrokosmos" by Crumb together with famous masterpieces; we collaborated and invented shows with dancers, actors, photographers, video makers, painters… shows where the piano had the main role. It was our piano-theatre.