---
Biographie Francisco Lelo de Larrea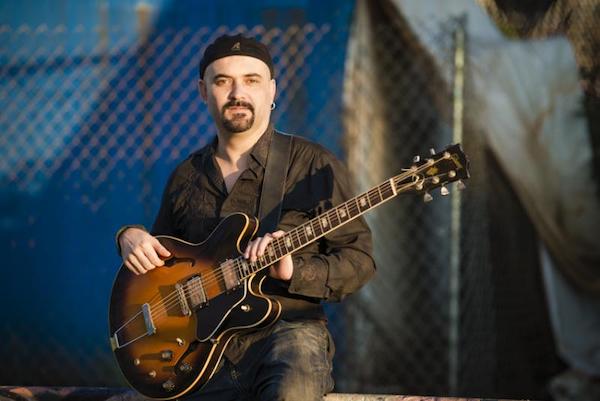 Francisco Lelo de Larrea
Born in the city of Monterrey, Nuevo León, Mexico, in 1976.
He began his musical studies at the Escuela Superior de Música de Monterrey, and later continued them at the Conservatorio Nacional de Música in Mexico City. He has a degree in Jazz with a specialization in guitar, graduated from the Escuela Superior de Música del INBA.
Since 2011 he lives in New York City, where he has obtained a Master of Arts degree in Jazz Performance at the Aaron Copland School of Music, Queens College, with a scholarship from the National Fund for Culture and the Arts in Mexico.
He is part of the new generation of Mexican jazz musicians, and has performed and recorded with various projects of renowned Mexican musicians such as Eugenio Toussaint, Enrique Nery, Agustin Bernal, Luri Molina, Rey David Alejandre, Diego Maroto, Marco Rentería, Magos Herrera, Iraida Noriega, Marco Rentería, Big Band Jazz de México, La Casa de Agua, Popo Sánchez, Chucho López, just to name a few... as well as foreign musicians such as John Benitez, Antonio Hart, Michael Mossman, Thana Alexa, Chris Cheek, Stan Killian, Benito Gonzalez, Ugonna Okewo, Steve Cardernas, Jorge Roeder, Shai Maestro, Jarry Singla, Oscar Stagnaro, Americo Bellotto, Gabriel Hernández, Alex Kautz, Tyler Mitchell, Ricky Rodriguez, Gabriel Puentes, Cristian Mendoza, E. J Strickland, Jorge Brauet, Hernán Hecht, Ricardo Benitez, among others.