---
Album Info
Album Veröffentlichung:
2021
HRA-Veröffentlichung:
06.01.2023
Das Album enthält Albumcover
1

Set You Free

03:57

2

Destroy & Conquer

04:41

3

You Made Me Want To Live

04:31

4

Forever And A Day

04:09

5

End Of Days

05:22

6

Ruins

05:47

7

Forsaken

05:54

8

Love Reign Down (2021 Version)

05:48

9

Gospel Of Lies

06:32

10

Shelter Me

05:28

11

Gather All My Sins

04:18

12

Farewell Ballad

06:39

Total Runtime

01:03:06
Info zu Doom Crew Inc.
Black Label Society baut ihre Musik auf dieser einfachen Wahrheit auf, die bei "Back in Black" ebenso selbstverständlich ist wie bei den Dutzend Songs von Doom Crew Inc., dem elften Album der zuverlässigen Getreuen. "Doom Crew Inc." ist sowohl eine Hommage an die "First to Bleed, Last to Leave"-Roadcrew der Band als auch ein Gruß an die Legion, deren Unterstützung, die bis ins Jahr 1998 zurückreicht, mit der der KISS Army konkurrieren kann.
Die Black-Label-Society-Kampfweste im Biker-Kutte-Stil ist bei Hardrock- und Metal-Shows so allgegenwärtig wie ein schwarzes T-Shirt. Wylde, ein charismatischer Heavy-Metal-Marodeur, der weltweit als lebende Legende anerkannt ist, wurde bekannt, als Ozzy Osbourne ihn aufgrund einer Kassette, die er als Teenager verschickte, zu seinem treuen Axtmann auswählte. Guitar World hat ihn mehr als ein Dutzend Mal auf ihr Cover gesetzt, um seine Arbeit an Multiplatin-Alben der Ikone, die er "The Boss" nennt, und die zwei Jahrzehnte Musik von BLS zu würdigen.
In "Doom Crew Inc." tauscht Zakk Soli und Twin-Gitarren-Parts mit Dario Lorina, unterstützt vom Grollen des langjährigen Bassisten John "J. D." DeServio und Powerhouse-Schlagzeuger Jeff Fabb. Wie jedes BLS-Album seit 2010 nahm die Band "Doom Crew Inc." in Zakks Heimstudio auf, auch bekannt als Black Vatican.
Die schöne Einfachheit der BLS-Knaller verdankt alles den Lektionen, die Wylde zum ersten Mal bei "We Sold Our Soul for Rock N' Roll" hörte. "Weniger ist bei allem mehr", sagt er. "Außer die Gitarrensoli."
Black Label Society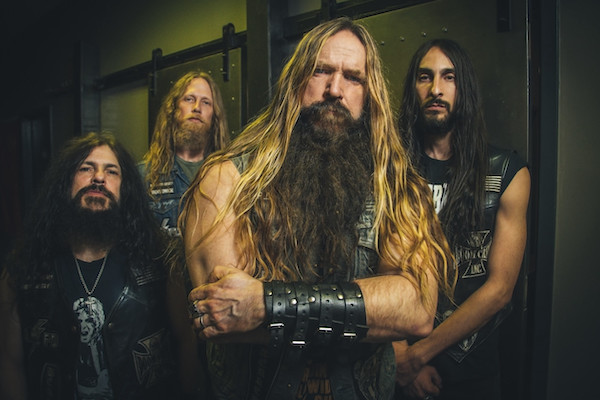 Black Label Society
are the ongoing musical creation of infamous guitarist Zakk Wylde, who was plucked from obscurity by Ozzy Osbourne in 1987 and soon became a household name among heavy metal enthusiasts. Black Label Society were formed in 1998 after Wylde split from Ozzy and company. They recently released Unblackened, a live CD/DVD featuring a batch of stripped-down versions of their songs. The CD contains six bonus tracks, including covers of "Ain't No Sunshine" by Bill Withers and "A Song For You" by Leon Russell. Concerts give ticket holders plenty of bang for their buck. The band is a world-class live act, dishing out powerful sets of blues-based rock and metal songs fueled by Wylde's unmistakable guitar work and vocals. The band's recent unplugged-style concert performances may hint to a mellower approach in the future.
By the time Wylde embarked upon and struck out on his own solo career, he was a well-established name in the rock community. This eventually allowed him to achieve stand-alone success with the formation of Black Label Society and the debut album, Sonic Brew. Eight more albums, along with subsequent tours, were to follow. Their most popular studio release was Order Of The Black, which hit shelves in August 2010 and reached No. 4 on the Billboard Top 200 chart. The band has another studio album that is set for release sometime in 2014. Whether it will rediscover the band's hard rocking roots or continue in the mellower vein is a mystery. Based on the band's history, it's anyone's guess.


Dieses Album enthält kein Booklet