---
Album Info
Album Veröffentlichung:
2023
HRA-Veröffentlichung:
18.01.2023
Das Album enthält Albumcover Booklet (PDF)
Carl Orff (1895 - 1982): Carmina Burana:

1

Orff: Carmina Burana: Fortuna Imperatrix Mundi, O Fortuna

02:32

2

Orff: Carmina Burana: Fortuna Imperatrix Mundi, Fortune plango vulnera

02:40

3

Orff: Carmina Burana: I. Primo vere, Veris leta facies

03:36

4

Orff: Carmina Burana: I. Primo vere, Omnia sol temperat

01:58

5

Orff: Carmina Burana: I. Primo vere, Ecce gratum

02:42

6

Orff: Carmina Burana: Uf dem anger, Tanz

01:46

7

Orff: Carmina Burana: Uf dem anger, Floret Silva

03:03

8

Orff: Carmina Burana: Uf dem anger, Chramer, gip die verwe mir

03:22

9

Orff: Carmina Burana: Uf dem anger, Reie

04:05

10

Orff: Carmina Burana: Uf dem anger, Were diu werlt alle min

00:53

11

Orff: Carmina Burana: II. In taberna, Estuans interius

02:25

12

Orff: Carmina Burana: II. In taberna, Olim lacus colueram

03:14

13

Orff: Carmina Burana: II. In taberna, Ego sum abbas

01:57

14

Orff: Carmina Burana: II. In taberna, In taberna quando sumus

03:17

15

Orff: Carmina Burana: III. Cour d'amours, Amor volat undique

02:40

16

Orff: Carmina Burana: III. Cour d'amours, Dies, nox et omnia

02:22

17

Orff: Carmina Burana: III. Cour d'amours, Stetit puella

01:22

18

Orff: Carmina Burana: III. Cour d'amours, Circa mea pectora

02:14

19

Orff: Carmina Burana: III. Cour d'amours, Si puer cum puellula

00:55

20

Orff: Carmina Burana: III. Cour d'amours, Veni, veni, venias

00:59

21

Orff: Carmina Burana: III. Cour d'amours, In trutina

02:01

22

Orff: Carmina Burana: III. Cour d'amours, Tempus est iocundum

02:28

23

Orff: Carmina Burana: III. Cour d'amours, Dulcissime

00:42

24

Orff: Carmina Burana: Blanziflor et Helena, Ave formosissima

01:35

25

Orff: Carmina Burana: Fortuna Imperatrix Mundi (II), O Fortuna

02:37

Total Runtime

57:25
Info zu Carmina Burana
"Orff's Carmina Burana is one of the most popular works in music history. Orff brilliantly captured the elementality, playfulness, mischievousness and a kind of seductive vulgarity of these poems in the Benediktbeuern collection. Orff's rhythm-centred musical language was particularly suited to the setting of these poems, and the musical material, which is repeated three times in the strophicity of each movement, makes the listener a fan of the work almost at first hearing. Numerous images and recordings of sound and scenic productions preserve the work for posterity. This recording is nothing more and nothing less than a real musical delight. The performing apparatus recorded Orff's work in an extraordinary setting - the renovated Royal Riding School in Buda - after many concerts. We hope that listeners will also enjoy this recording." (Gábor Hollerung)
Rita Rácz, soprano
Lúcia Megyesi-Swartz, soprano
István Horváth, tenor
Zsolt Haja, baritone
Budafok Dohnányi Orchestra
Budapest Academic Choral Society
Gábor Hollerung, conductor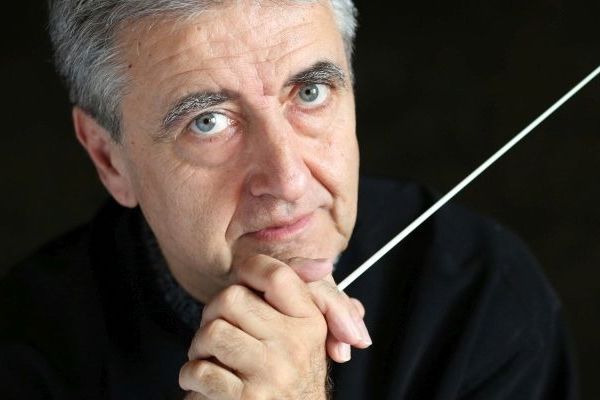 Gábor Hollerung
Budapest-born Gábor Hollerung pursued his education in the Ferenc Liszt Academy of Music's choral directing and conducting course, where he was taught by Zoltán Vásárhelyi, István Párkai and András Kórodi. He then completed his master's degree studying under Eric Ericson, Kurt Masur and László Somogyi. After a stint as second conductor of the Miskolc Symphony Orchestra starting in 1979, he taught music theory, music history and conducting at Janus Pannonius University in Pécs from 1981 until 1983. Working with the Hungarian Army Ensemble between 2001 and 2008, he served first as music director, and later as its artistic director. In 1989, he took up the post of principal conductor of the Dohnányi Orchestra Budafok, and he has served as its managing music director since 2001. He has also guest conducted numerous other Hungarian orchestras, and worked as principal guest conductor of the Jerusalem Symphony Orchestra from 2002 to 2005 and as musical consultant for Tel Aviv's Philharmonia Singers from 2002 until 2007. He has also taken the podium as a guest conductor with the Israel Philharmonic, the Cincinnati Symphony Orchestra, the Brazilian Symphony Orchestra, the Shanghai Symphony Orchestra, the Canton Symphony Orchestra and the Taiwan National Symphony Orchestra, as well as numerous European orchestras. His work has been recognised with numerous awards and distinctions: he has won the Artisjus Award twice, in 1998 and 2008, and was presented with the Knight's Cross of the Order of Merit of the Republic of Hungary in 2002, the Ferenc Liszt Award in 2004 and the Jerusalem Award in 2006 and the Award for Budapest in 2016. He was named an Artist of Merit in 2015.
Budafok Dohnányi Orchestra
The Budafok Dohnányi Orchestra (BDO) is Hungary's most dynamic and versatile symphony orchestra. It was turned into a professional orchestra in 1993, to gain recognition on the Hungarian and international music scene and become one of the top classical music ensembles in a short time under the baton of Liszt Award winning conductor, Artist of Merit, Maestro Gábor Hollerung.
BDO has been able to perform with many of the greatest Hungarian and internationally acclaimed artists, including Shlomo Mintz, Elena Bashkirova, Jaakko Ryhänen, Erika Miklósa, Andrea Rost, René Barbera, Pietro Spagnoli, Bruno de Simone, José Carreras, Andrea Bocelli, Rivka Golani, Roberto Paternostro, Jörg Peter Weigle, Michael Stern, Tatjana Vassilieva, Zoltán Kocsis, Jenő Jandó, Dezső Ránki, Gergely Bogányi, János Balázs, Paul Huang, Kristóf Baráti and Barnabás Kelemen.
BDO is actively present on the international concert stage: it has played in almost every European country in such reputed concert venues as the Frankfurt Alte Oper, the Concertgebouw Amsterdam, the Vienna Concert Hall, the Bremen Glocke, Palau de Música in Valencia. BDO has presented grandiose concert shows in 2000, 2004 and 2008 in the exhibition halls of Bremen, Linz and Graz and at the grand television show of the Austrian broadcasting company ORF. Equally worth mentioning are the concerts played at the Arturo Benedetti Michelangeli Festival, the Beethoven Festival in Berlin and the performance at the concert celebrating German Unity Day in Bonn. BDO's staged Honegger and Berlioz productions were also invited to Zagreb and Ljubljana. At Carnegie Hall (NYC), the orchestra made its debut in 2015.
BDO's versatility is proven by a wide repertoire, which ranges from classical to contemporary, from jazz and pop through world music to movie soundtracks.
Budapest Academic Choral Society
The Budapest Academic Choral Society, under the direction of Gábor Hollerung, is an emblematic ensemble of the Hungarian music life while being a frequent partner of the most renowed orchestras in the country.
Since its formation in 1957, the choir has been in the forefront of international choir culture and has participated the most important choral competitions in Europe with great success. It regularly takes part in the Choir Olympics and different Hungarian events such as Budapest Spring Festival and Zemplen Festival.
Along with interpreting classical works, the choir's objective is to perform contemporary music and introduce new Hungarian choral works.


Booklet für Carmina Burana