---
Biographie Olivier Temime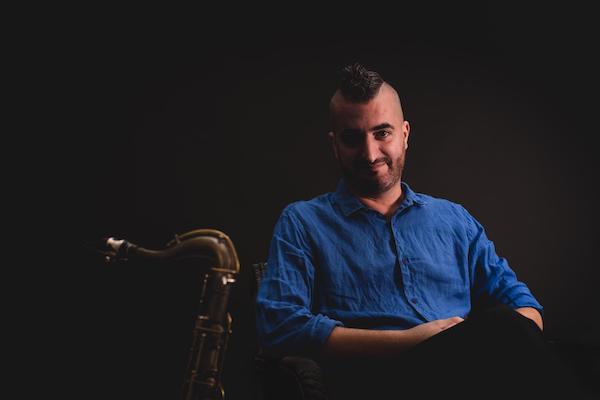 Olivier Temime
At the age of fourteen he studied music with a private teacher, then with Philippe Renault at the conservatory of Marseille where he obtained the Gold Medal in the Jazz class. Laureate of the Jazz competition "Futur 90", sponsored by Dee Dee Bridgewater, he was also awarded as soloist in the Trampoline of the "Defense 97". Festival after festival his talent is making itself felt - be it in Marciac, Calvi, Antibes, Montreux, etc. As well as jam sessions and meetings with Johnny Griffin, Wynton Marsalis, Jon and Michele Hendricks, Steve Grossman, Daniel Humair, Emmanuel Bez, Laurent de Wilde, Les Belmondo, Jena Loup Longnon, Eric Le lann, and many others, where he has been considered one of the most vibrant improvisers of the European scene.
Most of the time this tenor performs in the 2000's surrounded by his "Volunteered Slaves" (with Roland Kirk's eye) in variable formations, without renouncing his appetite for jam sessions.
Although he does not deny his Coltrana heritage, his tenor imposes itself as an inheritance of hard bop saxophonists, which he prolongs and updates with an always singing and spirited imprint, drifts and paroxysms which must therefore free the saxophones from the rhythm and the blues.