---
Biographie Seth Lee Jones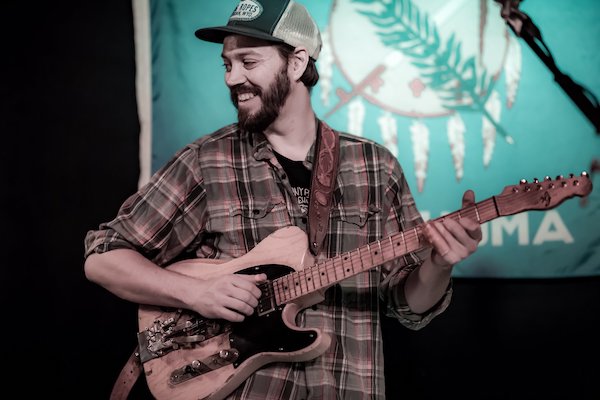 Seth Lee Jones
A third-generation guitar player and a skilled luthier, Jones was born into a musical family in Tulsa, moving to Los Angeles at fifteen. He later studied classical and jazz at LA Valley College and graduated from Hollywood's Musicians Institute at the top of his class. Jones returned to his hometown in 2010 when the lure of affordable housing and an inspiring local music scene proved irresistible. His first release was Live at the Colony (2018).
Jones regularly finds time to pursue his parallel passion as a guitarist, and performs with his band as well as musician Jared Tyler and the band Saugeye. In the past, he's played with roots country musician Jacob Tovar and the jazz-influenced Gogo Plumbay. He also played on the critically lauded Back To Paradise: A Tulsa Tribute To Okie Music.
started playing music as a kid growing up in Tulsa, Oklahoma. After a decade away from home out West, Seth came back to Oklahoma to ply his trade as a luthier and to compose music. Through what he calls a "happy little accident," he started playing a unique style of slide guitar that uses bender palm pedals, producing mesmerizing gritty sounds that borrow from the deep in the influence well of the history of American music.