---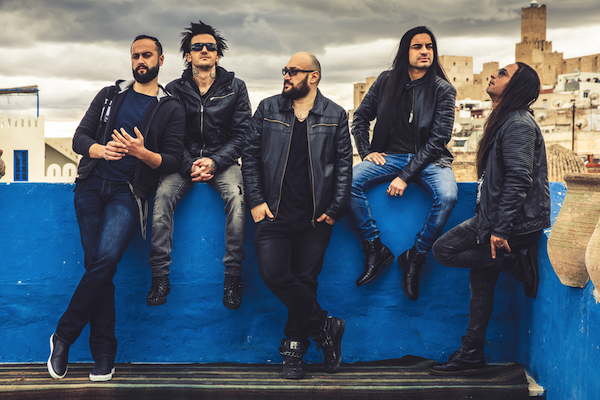 Myrath
(meaning "legacy") is a Metal band from France and Tunisia, a small country well known for its resort areas on the Mediterranean coast but certainly not for its Metal bands. Yet in just a few years, what started out as a teenage cover band has become a relatively well known and respected band by the international Metal community.
The band's first album "Hope" was released in 2007 and received high praise from critics, which predicted a bright future and many high-profile festival performances in Europe. Their follow-up album "Desert Call", released in early 2010, was the next step in Myrath's career, introducing the fans to a more Progressive Power Metal consisting of a mix between traditional Tunisian music and Metal enhanced by a balance of Arabian and western styles. This new path in their music was received exceptionally well.
The third album by Myrath was released in 2011 and titled "Tales of The Sands". The album set off the band's signature sound, creating the genre of "Blazing Desert Metal" and earning the band even higher levels of success. Myrath took the opportunity to tour the world with many major artists, including Dream Theater, HIM, Orphaned Land, Tarja and many more. In 2013, the band got to touch US soil with their first live performance at ProgPowerUSA. Myrath also headlined the European edition of the festival the same year. The band's last album "Legacy" was released in 2016 and received high international acclaim. It also contained their currently most successful track "Believer".
Myrath continue their climb to the top in the Metal world with their upcoming release "Shehili" on May 3rd. The album surpasses all expectations by being innovative, yet loyal to the signature Myrath sound. Myrath will also perform at the upcoming WACKEN and Sweden Rock festivals, followed by a headline tour later this year.