---
Alex Klein & Rita Costanzi
---
Biographie Alex Klein & Rita Costanzi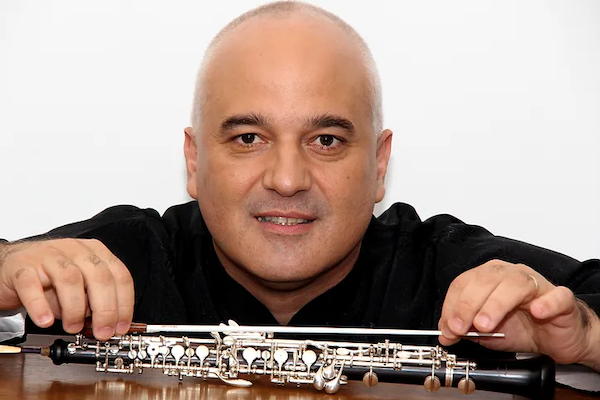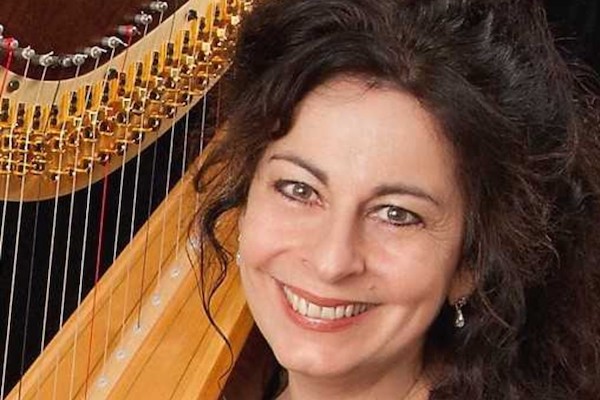 Alex Klein
One of today's leading oboists, GRAMMY Award winner Alex Klein was Principal Oboe with the Chicago Symphony for nine years under Barenboim. Klein won top prizes at the international competitions in Geneva, Tokyo, New York, and Prague. Klein left his position at the Chicago Symphony due to Musician's Focal Dystonia. During his convalescence, Klein dedicated his life to the advancement of young talents from Latin America and neglected communities, founding FEMUSC in 2006, and PRIMA (Program of Social Inclusion through Music and the Arts) in 2012. After sufficiently overcoming the limitations of focal dystonia, Klein successfully reauditioned for his former position and returned to the Chicago Symphony in what Chicago Magazine called "one of the greatest comebacks of classical music." In 2017 he was named Principal Oboe Emeritus by Riccardo Muti. Today, Klein is Principal Oboe with the Calgary Philharmonic, and teaches at DePaul University in Chicago.
Rita Costanzi
Through her depth of expression as an internationally recognized harp soloist, actor, writer, and teacher, Rita Costanzi, in the words of Celtic Author, Treasa O'Driscoll, "bears the mark of the true artist whose task it is to rise above the tumult of the times. A force of truth and love in herself and a musician of exceptional accomplishment, her playing never fails to touch the souls of listeners in deep and unexpected ways." Winner of The 2020 Hershey Felder Presents Arts Prize, Costanzi's documentary film, Moonlight in the Bronx, captivated viewers around the world with its powerful memorial to Ludwig van Beethoven and the victims of the COVID-19 Pandemic. The 2021 Sunflower Festival hosted the World Premiere of Costanzi's stunning Theater Piece, Woman On A Ledge, by Hershey Felder, with the support of a grant from The National Endowment for the Arts.
Michael Cohen
New York City native Michael Cohen has a diverse and expansive career as a composer. His many compositions include works for chamber ensemble, musical theater, opera, and television. He attended the High School of Music and Art and the Dalcroze School of Music, graduated cum laude from Brandeis University, and studied composition with Harold Shapero and Irving Fine.
Following his discharge from the United States Army, Cohen held positions as Music Director on the flagship of the Norwegian American line, Associate Music Director at Atlanta's Music Under the Stars, Dance Composer and Arranger at Tamiment resort, and Music Director at Green Mansions, a venue which produced weekly live theater events. During his time at Green Mansions, Cohen hired the yet undiscovered Madeline Kahn and a long friendship developed. He composed several songs for Madeline, including Das Chicago Song, which she sang for her Broadway debut in New Faces of 1968 and later for an audition with Mel Brooks for a role in Blazing Saddles. In 1969, Cohen established the music department at Grey Advertising in New York City, and over a period of 30 years as Senior Vice President, Director of Music, produced and composed thousands of commercials, winning multiple Clio awards.
In 1981, he teamed up with librettist Linsey Abrams to write Rappacinni's Daughter, a two-act opera based on Natheniel Hawthorne's short story Rappacinni's Daughter. A finalist in the New York City Opera competition, it was later developed at the Eugene O'Neill Center, and at Minnesota Opera. Cohen and writer Enid Futterman collaborated on Yours, Anne, a music-theater piece based on The Diary of Anne Frank. Yours, Anne has been performed in many U.S. cities, as well as in England, Holland, Brazil, and Japan. The success of the musical resulted in two commissioned works– the song cycle I Am Anne Frank, performed by Andrea Marcovicci and the American Symphony Orchestra for the Spirit of Anne Frank Awards at Lincoln Center, and I Remember, a chamber work which premiered at the US Memorial Holocaust Museum in Washington, D.C.
Cohen scored and arranged A Passover Seder, a 1995 PBS television program presented by author and Nobel Laureate, Elie Weisel. He has received numerous commissions from the Concert Artists Guild, Serenata, Music Amici, the Manhattan Brass Quintet, and the trio Windsong. His composition, To Be A Child, was premiered at the Copland Heritage Society's official opening of the Aaron Copland home to the public. Cohen has served as a board member for the Concert Artists Guild, The Center for Contemporary Opera, and The American Society for Jewish Music. He is a member of ASCAP.