---
Biographie Ragna Schirmer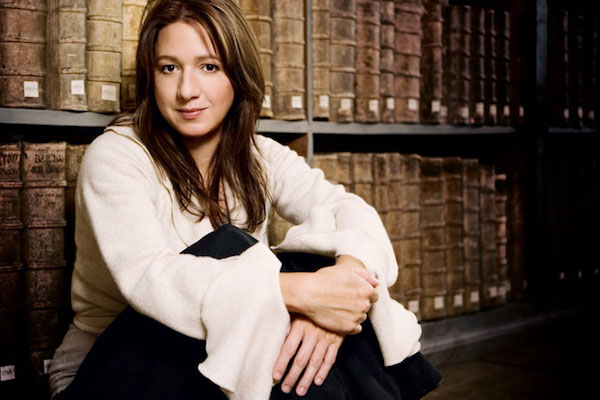 Ragna Schirmer
erfreut sich seit Jahren höchster Anerkennung bei Konzertpublikum und Fachkritik. Ihre Interpretationen zeichnen sich durch die Kunst der Nuance sowie die Liebe zum Detail auf der Suche nach verborgenen historischen und zeitgenössischen Bezügen aus. Zu Beginn ihrer Karriere sorgte die mit zahlreichen Preisen ausgezeichnete Künstlerin mit ihrer Einspielung der Goldberg-Variationen für ein aufsehenerregendes Album-Debüt. Für die Gesamtaufnahme der Klaviersuiten von Georg Friedrich Händel erhielt sie 2009 ihre zweite ECHO-Klassik-Auszeichnung und wurde zudem drei Jahre später mit dem Händel-Preis der Stadt Halle geehrt.
Ein besonderes Anliegen ist der Pianistin die Beschäftigung mit Clara Wieck-Schumann. So veröffentlichte sie u.a. zum 175. Hochzeitstag der Schumanns 2015 die Aufnahme "Liebe in Variationen", eine Reminiszenz an die in Tönen verwobenen musikalischen Botschaften zwischen Clara, Robert und Johannes Brahms.
In ungewöhnlichen Projekten lässt sich das dramaturgische und programmatische Geschick der Künstlerin erkennen. Dies stellt sie nicht nur in moderierten Klavierabenden unter Beweis, sondern ist darüber hinaus auch in genreübergreifenden Theaterproduktionen zu erleben, die eigens für sie geschrieben und inszeniert werden.
Ragna Schirmer konzertiert in den wichtigsten Sälen in Europa, China und Neuseeland sowie bei renommierten Festivals wie dem Heidelberger Frühling (Artist in Residence), dem Beethovenfest Bonn, dem MDR Musiksommer, den Haydn-Festspielen Eisenstadt und den Salzburger Festspielen. Sie musizierte u. a. mit Zubin Mehta, Sir Roger Norrington, Kurt Masur, Sir Neville Marriner, Herbert Blomstedt und trat mit Klangkörpern wie den Münchner Philharmonikern, dem Deutschen Symphonie-Orchester Berlin, dem Orchestre National de France, dem Gewandhausorchester Leipzig und der Academy of St. Martin in the Fields auf.