---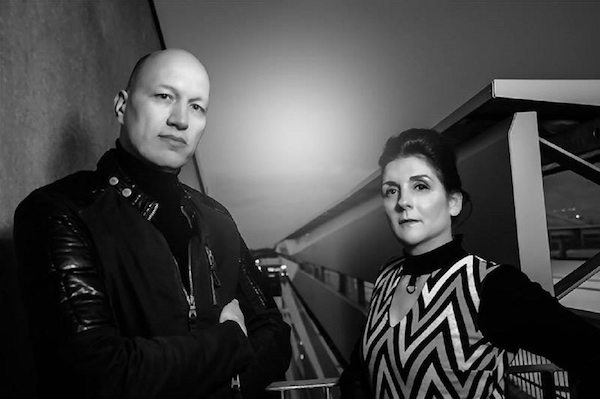 X Marks the Pedwalk
was inspired by the late 1980s European and Canadian Electronic body music scenes, yet its members were looking to create a sound that was unique to themselves. Early X Marks the Pedwalk was often compared to fellow industrial musicians Skinny Puppy. Later, however, as their style progressed, X Marks the Pedwalk would begin to find other bands compared to them.
According to André Schmechta, "The concept and themes for the lyrics around [X Marks the Pedwalk] were influenced by the idea to lighten up the dark side of [the] human psyche…" Although the latter may be true, in as much as it was an objective strived for by the band, X Marks the Pedwalk found most of its audience in fans of gothic and industrial music - scenes typically associated with dark culture. What Schmechta describes as X Marks the Pedwalk's "aggressive percussion and synthesizer sequences" may have contributed to its place within the harder dance music scenes.
The electronic music project X MARKS THE PEDWALK was founded by Sevren Ni-Arb in 1988 and is well known to electronic music fans all over the world. They became one of the most influential and visionary bands from the so called EBM scene in the 90s. "Abattoir" is one of the greatest Electro-Industrial-Hits of that time and is still filling dancefloors worldwide today. Their international critically acclaimed albums "Freaks" (1992) and "Human Desolation" (1993) influenced an era of electronic underground music and with their unique sound X MARKS THE PEDWALK inspired a lot of bands and artists. The controversial discussed single "Facer" and the follow-up album "Meshwork" stirred up scene and fans in 1994 and contemporary laid the foundation for a complete sub-genre in electronic music called Future-Pop. In 1996 X MARKS THE PEDWALK quit music production and retired from music business after their hitherto last album "Drawback".
After 15 years X MARKS THE PEDWALK successfully came back with their albums "Inner Zone Journey" (2010) and "The Sun, The Cold and My Underwater Fear" (2012), the band won hearts of electronic music fans with their fascinating sound and found high recognition worldwide again.
In 2015 the album "The House of Rain" marks the peak of the creative work so far. Today songs like "Seventeen", "The Day I start to Die", "The Side of The Wrong", "Drowned Words", "Second Home" "Far From Eden" or "Amplified Dichotomy" represent the unique and complex sound of the German band again.
In march 2017 mastermind Sevren Ni-Arb and vocal artist Estefanía will release X MARKS THE PEDWALK album no. 9 – called "SECRETS".