---
J.Peter Schwalm & Arve Henriksen
---
Biographie J.Peter Schwalm & Arve Henriksen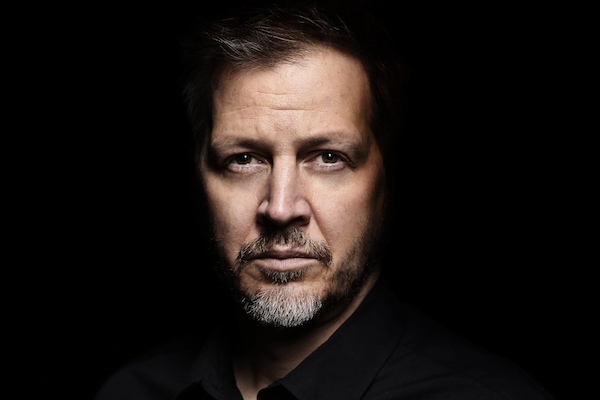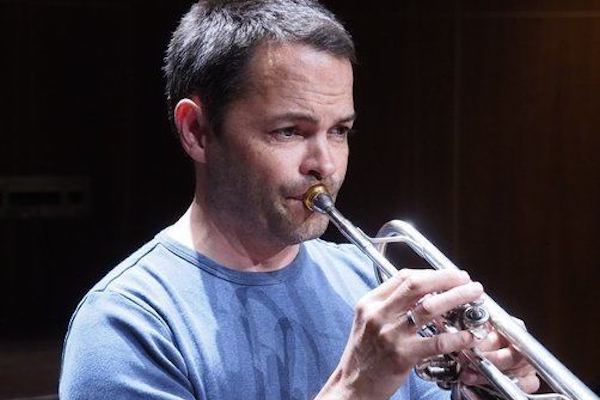 J.Peter Schwalm
Starting in 1998, German electro-acoustic composer J. Peter Schwalm worked continuously with Brian Eno for six years; together they released the album Drawn From Life, wrote the soundtrack to Nicolas Winding Refn's feature film Fear X, gave celebrated concerts in Europe and Japan.
Since 2006 Schwalm has been a regular guest at the Punktfestival in Kristiansand, Norway, where he distinguished himself as one of the few experienced live remixers, among others for members of the widely acclaimed Ensemble Modern.
In spring 2016 Schwarm's first RareNoise album, The Beauty Of Disaster was released. Artistically, it revolved around a duality that shapes the visual arts and music as well as life itself: a certain melancholy that is always inherent in hope.
Shortly after that, he collaborated with electro-jazz trio Chat Noir on Nine Thoughts For One Word, facilitating their transition to fully fledged electronic unit, as can be now witnessed on Hyperuranion.
In the autumn of 2016, an existential experience was added, on that left deep traces. Diagnosed with brain cancer, the artist elected to have the growth removed. The operation turned out to be unsuccessful. Schwalm nevertheless set to work on a new release, even if partly weakened by the inevitably following chemotherapy.
Over the course of the following year, pieces were created that reflect feelings such as restlessness, fear, despair and anger, but artistically process these emotions into abstract sounds, reflecting the artist's willingness to style and design that characterised Schwalm's earlier productions.
More consistent than ever, on How We Fall, he created sound sculptures that transcend common categories. Their structures can take on rough or gently curved forms, unfold associative or contemplative effects, and may even make the listener shiver. Schwalm's feel for nuances, tension arcs and individual sounds is based on talent and many years of experience, as well as the processing of personal trauma.
Now, on Neuzeit, his collaboration with norwegian trumpeter and sound sculptor Arve Henriksen, he takes his conceptualisations further: The term Neuzeit, is generally taken to refer to the modern era that began in the 16th century and witnessed the rise of Western Civilization. Schwalm chooses to take the term on its face, however; the fusion of "new" and "time" he defines as a period marked by sudden and drastic change. To borrow another word from the German, it ably yet dauntingly captures the Zeitgeist of our tumultuous moment, one in which political upheaval, global pandemic and catastrophic climate change seem poised to usher in an uncertain new existence.
Arve Henriksen
Born in 1968, Arve Henriksen studied at the Trondheim Conservatory from 1987-1991, and has worked as a freelance musician since 1989.
He has worked with many musicians, including Jon Balke Magnetic North Orchestra/Batagraf, Edward Vesala, Jon Christensen, Marilyn Mazur, Nils Petter Molvær, Misha Alperin, Arkady Shilkloper, Arild Andersen, Stian Carstensen, Dhafer Youssef, Sidsel Endresen, Pekka Kuusisto, Christian Wallumrød Ensemble, Nils Økland, Karl Seglem, Per Oddvar Johansen, Iain Ballamy, Thomas Strønen, Gjermund Larsen, Svante Henryson, Mats Eilertsen, David Sylvian, Jon Hassell, Hope Sanduval, Laurie Anderson, John Paul Jones, Erik Honoré, Toshimaru Nakamura, Trygve Seim Ensemble, Jan Gunnar Hoff, Tord Gustavsen, Giovanni Di Domenico, Tatsuhisa Yamamoto, Gavin Bryars, John Potter, Johanna McGregor, Imogen Heap, Guy Sigsworth, Ryuichi Sakamoto, Bill Frisell, Terje Rypdal, Maria Schneider, Kate Havnevik, Live Marie Roggen, Silje Nergaard, Odd Nordstoga, Kari Bremnes, Sondre Bratland, Jannis Anastasakis, Lars Danielsson, The Source, Vox Clamantis and many more.
He has played in many different contexts, bands and projects, ranging from working with koto player Satsuki Odamura to the rock band Motorpsycho via numerous free improvising groups with Ernst Reisiger, Sten Sandell, Peter Friis-Nilsen, Lotte Anker, Hasse Poulsen, Terje Isungset, Benoit Delbecq, Steve Arguelles, Lars Juul and Marc Ducret.
He has collaborated with the composers Peter Tornquist, Helge Sunde, Terje Bjørklund and Tõnu Kõrvits in cooperation with orchestras and chamber settings like Cikada String Quartet, Nidaros String Quartet, Zapp 4, The Norwegian Chamber Orchestra, Kristiansand and Trondheim Symphony Orchestra, London Sinfonietta, Britten Sinfonia, Deutsche Kammerphilharmonie Bremen, The Norwegian Wind Ensemble and Trondheim Soloists.
He has worked together with video and visual artists like Anastasia Isachsen, Tord Knudsen and Lillevan.
Today he is connected to and in collaboration with:
Supersilent (Helge Sten and Ståle Storløkken)
Trio Mediaeval´s Rimur (Linn Andrea Fuglseth , Berit Opheim and Anna Maria Friman)
Sinikka Langeland´s Starflowers and Magical Forest (Anders Jormin, Trygve Seim and Markku Onaskari)
Saumur (Hilmar Jensson and Skuli Sverrisson)
Warped Dreamer (Teun Verbrüggen, Jozef Dumoulin and Stian Westerhus)
Atmosphéres (Jan Bang, Eivind Aarseth and Tigran Hamasyan)
"Sommeren der ute" (Ellen Bødtker, Jan Erik Vold and Eirik Raude)
Fennesz-Henriksen (Christian Fennesz)
And various percussive settings including Audun Kleive, Helge Norbakken and Ingar Zach.
Henriksen has composed and commissioned music for festivals, films and documentary programs. He has a long discography counting over 140 records in total. Received together with Supersilent The Alarm Award 2004. He has been the artist in residence at Moers Jazzfestival 2006, OIOI-festival in Bergen 2008 and at Molde Jazz Festival 2009. From 2004-2006 he was a part of the European Jazz Launch project. He has received Norsk Jazzforums Buddy Award 2005. Radka Toneffs Memorial Award 2007, Paul Acket Award at North Sea Jazz Festival 2011 and DNB and Kongsberg Jazzfestival´s Musician Award 2011. He has been nominated to Nordisk Råds musikkpris 2009 and also nominated to European Jazz musician of the year 2009. In 2016 he became Doctor Honoris Causa at The University of Gothenburg. Nominated with Supersilent for Nordisk Råds Musikkpris to be announced in October 2017. Commissioned music for The Humber Bridge project Hull City of Culture 2017.