---
National Male Choir of Estonia & Mikk Üleoja
---
Biographie National Male Choir of Estonia & Mikk Üleoja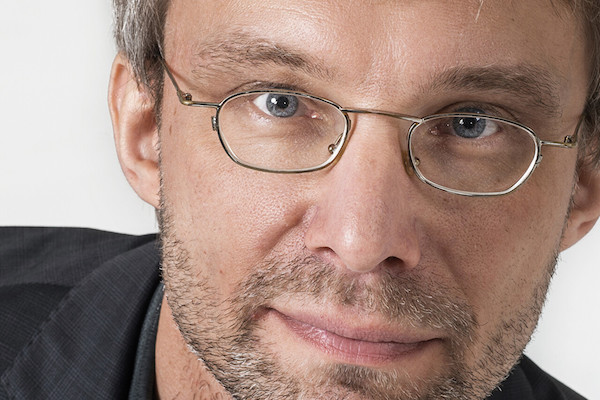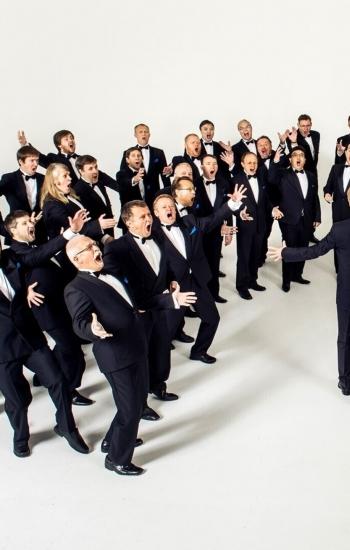 Mikk Üleoja
Choir conductor and singer Mikk Üleoja comes from a family of musicians – his parents Ene and Ants Üleoja are well known choir conductors, as well as his sister Elo Forsel.
In 1988, Mikk Üleoja graduated from the Tallinn Music High School, where he had studied choir conducting under guidance of her sister Elo Forsel and trumpet with Aavo Ots. In 1997, he graduated from the Estonian Academy of Music in Ants Üleoja's choir conducting class, and gained a master's degree in 2004 with Prof. Toomas Siitan. In 1990–1993, Üleoja was a student at singing deparment of the Snellman College, in Lahti, Finland, studying Rudolf Steiner's teaching based Werbeck`s method under the guidance of Christiaan Boeel.
In 1989–1992, Mikk Üleoja was a singer at World Youth Choir, in 1994–1996 at the Estonian National Male Choir, and from 1996 to 2000 at the Estonian Philharmonic Chamber Choir. Since 1998, he has been a member of the Gregorian chant ensemble Vox Clamantis. As a singer, he has performed almost all over the world in concerts with Estonian Philharmonic Chamber Choir and Vox Clamantis – in Europe, North America, Asia, Australia, Japan ect. He has also sung in many CD recordings of Vox Clamantis and Estonian Philharmonic Chamber Choir.
Mikk Üleoja has been the principal conductor of Pärnu chamber choir Mattone (1994–1996) and St. Michael's Boys' Choir (2003–2005). Since 2003, Üleoja is a conductor of concert choir of Tallinn St. Charles Congregation. He has taught conducting in Viljandi Culture Academy (2004–2005) and been a long-time choir master of the Estonian Philharmonic Chamber Choir (1998–2011). He has conducted the choir also at the concerts often focusing to Estonian choral music in their programmes. He has conducted recordings of several albums with Estonian music as "Te Deum" (2002), "Ma tulen taevast ülevelt" (2005), "Luule, see ei tule tuulest" (2007) and "Requiem" (2007).
Since 2011, Mikk Üleoja is an artistic director and principal conductor of the Estonian National Male Choir.
Mikk Üleoja has been awarded the Golden Medal of Armenian Ministry of Culture for supporting and popularization Armenian culture (2016) and the Annual Prize of the Estonian Cultural Endowment for Music (2007).
Estonian National Male Choir
was founded in 1944 by the legendary composer and leader of the Estonian choral movement Gustav Ernesaks. First, the choir was named Estonian SSR State Philharmonic Male Choir, known as RAM (Riiklik Akadeemiline Meeskoor), since 1953, State Academic Male Choir, and since 1989, Estonian National Male Choir, which is currently the largest full-time professional male choir in the world. The birth of the Estonian National Male Choir was basically the result of Ernesaks' work. He stayed connected with the choir until his death (1993) – in 1944–1975 he was the chief conductor and later acted as its artistic director. Since then, the choir has been conducted by several highly esteemed choral conductors, including Olev Oja (1964–1991), Kuno Areng (1966–1990), Ants Üleoja (1991–1997), Ants Soots (1994–2005, 2008–2011), Kaspars Putninš (2005–2008). Since the beginning of season 2011/2012, Mikk Üleoja is the chief conductor and artistic director.
Over its 60 years of existence, Estonian National Male Choir has given more than 6000 concerts all over Estonia, in many cities of former Soviet Union, as well as Western European countries, Israel, Canada and the United States. Among its notable tours, the choir has performed at The Baltic Sea Festival (Stockholm 2005), the Festival of Estonian Culture in Scotland (2005), the Sibelius Music Festival (Dortmund 2007), Bergen Music Festival (2008) and Swansea Festival (Wales 2008).
The repertoire of the Estonian National Male Choir includes music from a cappella choral music to large-scale works by composers like Johannes Brahms, Benjamin Britten, Jean Sibelius, Richard Wagner, Johann Sebastian Bach, Ludwig van Beethoven, Wolfgang Amadeus Mozart et al. Next to a number of Estonian composers, Dmitri Shostakovich, Gavin Bryars and others have written music for Estonian National Male Choir. The choir has commissioned music from Aare Kruusimäe (Little Christmas Cantata, Saxophone Mass), Tõnu Kõrvits (The Night Is Darkening Around Me), Mirjam Tally (2 pages, 122 Words on Music and Dance), Andrew Poppy (Something in the Air) and others. Estonian National Male Choir has premiered music by Gustav Ernesaks, Urmas Sisask, Tauno Aints, Peeter Vähi, Aare Kruusimäe, Ester Mägi, Arvo Pärt, Veljo Tormis, René Eespere, Erkki-Sven Tüür, Raimo Kangro, Anti Marguste, Tõnis Kaumann, Toivo Tulev, Andres Uibo and others.
Different oratorio performances have brought the choir together with the world's most famous conductors like Neeme Järvi, Paavo Järvi, Eri Klas, Kristjan Järvi, Arvo Volmer, Andres Mustonen, Paul Mägi, Jüri Alperten, Vello Pähn, Tõnu Kaljuste, Nikolai Aleksejev, Leo Krämer, Gennadi Rozhdestvensky, Riccardo Muti, Paavo Berglund, Leif Segerstam, Esa-Pekka Salonen, Jukka-Pekka Saraste, Saulius Sondeckis, Christoph Spering, Gintaras Rinkevicius and others. Performing a capella programs, Estonian National Male Choir has worked under the direction of Lev Sivuhhin, Robert Sund, Josep Prats, Roman Toi, Chifuru Matsubara, Kaspars Putninsh, Anatoli Grindenko, Lone Larsen, Timothy Brown, Vytautas Miškinis, Toomas Siitan, Jaan-Eik Tulve and others.
The Estonian National Male Choir has performed together with The Swedish Radio Symphony Orchestra, Royal Stockholm Philharmonic Orchestra, Norrland Opera Orchestra, The Frankfurt Radio Symphony Orchestra, Tampere City Orchestra, The Bergen Philharmonic Orchestra and The BBC National Orchestra of Wales. Frequently, they collaborate with Estonian National Symphony Orchestra, Estonian Philharmonic Chamber Choir, Academic Female Choir of University of Tartu, Tallinn Boys' Choir and Girls' Choir Ellerhein.
Estonian National Male Choir has recorded CD-s for Deutsche Grammophon, Sony, Finlandia Records, CC n 'C, Forte, Alba Records, Virgin Classics and others. The most important CD-s have been: "Vision of Estonia I-V", 5 CD-s with Veljo Tormis' choral music (conductor Ants Soots, Alba Records, 2007), "Mu isamaa on minu arm/My native Land, My dearest Love" released for Gustav Ernesaks' 100th anniversary (conductors Kuno Areng, Gustav Ernesaks, Uno Järvela, Eri Klas, Olev Oja, Ants Soots and Ants Üleoja, 2008), CD "Silva Caledonia" with music by Gavin Bryars and Toivo Tulev (conductor Kaspars Putninsh, GB Records, 2008) and CD "In Paradisum" with music by Galina Grigorjeva (conductor Mikk Üleoja, Estonian National Male Choir 2014).
In a cooperative project with conductor Paavo Järvi, the Estonian National Symphony Orchestra and Estonian girls' choir Ellerhein, the Estonian National Male Choir won the Grammy Award in 2004 in the category of Best Choral Performance for their recording of Sibelius' cantatas (Virgin Classics, 2003). A year later, their recording of Edvard Grieg's Peer Gynt (recorded by the same line-up) was voted the Orchestral Album of the Year in BBC Music Magazine.