---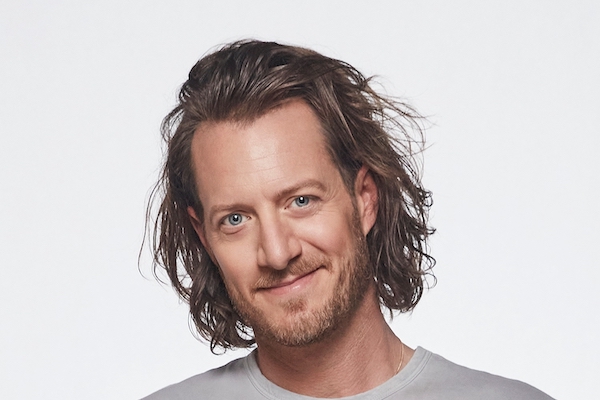 Tyler Hubbard
Hubbard's face and name are very familiar – and his voice is a staple on country music radio. He's accumulated 19 No. 1 hits with songs now woven into the fabric of pop culture. However, he's never made a project bearing his name – telling his story – until now.
Hubbard cruised into country music a decade ago as the lead singer of multi-platinum selling duo Florida Georgia Line. The pair had hits including "Cruise," "H.O.L.Y." and "Meant To Be." Though Hubbard is thankful for the immense success, the era of Florida Georgia Line is behind him. While there's still plenty of fun and lighthearted music on Tyler's debut project, there's also a depth that comes with growing up. Tyler was a 24-year-old when FGL took off. Now he's a married father of three. "I do hope that the FGL fans will hear this and know I'm still there for them," Tyler says.
"I'm thankful for the last 10 years to be known as one half of FGL," Tyler says. "There's a lot more layers to who I am. As a duo partner, you are respectful of one another's stories and stick to common ground. I wanted to make music that let the fans into my life and who I am on a little bit deeper level."
Co-Founder of Tree Vibez Music, Tyler Hubbard – one half of the global superstar duo Florida Georgia Line – has co-penned two of Country's most groundbreaking songs, including the genre's first RIAA DIAMOND certification with FGL's 11X PLATINUM, #1 breakout, "Cruise" – the best-selling digital Country single of all time (SoundScan) – and 9X PLATINUM, # 1 "Meant to Be" with Bebe Rexha, which holds the longest reign on the Billboard Hot Country Songs chart (50 straight weeks). The multi-hitmaker has co-penned 10 #1s in the U.S. and three #1s in Canada (comprised of outside cuts and FGL chart-toppers), alongside fellow Co-Founder and bandmate Brian Kelley for 11 of the #1s. Surpassing 60 cuts from a diverse set of stars like Jason Aldean, Chris Tomlin, Zac Brown, Kane Brown, Jimmie Allen with Noah Cyrus, among others, Hubbard has over 100 career songs recorded in total (including FGL hits). Further expanding his creativity via producing, both Hubbard and Kelley are co-producers on a remix with Justin Bieber, plus projects with Chris Tomlin, TVM songwriters Canaan Smith and Blake Redferrin, in addition to recently scoring a #1 with LOCASH as a producer. Launching FGL in 2012, Hubbard and Kelley – as artists – have tallied 16 career #1 singles, 13.1+ billion streams, sold more than 33.9 million tracks and 4.7 million albums worldwide, logged 1.5 billion video views, and played to over 4 million fans spanning massive arena and stadium headline tours. The GRAMMY nominees have stacked honors by ACM, AMA, Billboard, CMA, and CMT Music Awards. Boasting an empire that surpasses music, Hubbard and Kelley have established their own record label, Round Here Records, and collaborative space meet + greet. Keeping the party vibes going, they also own bar-restaurant FGL HOUSE, and have concocted easy-drinking spirits Old Camp Whiskey and Wolf Moon Bourbon (with Jason Aldean). Based in Nashville, TN, Hubbard is married to wife Hayley and a devoted father of two children, Liv and Luca, with baby three on the way. Dedicated to healthy living, the Hubbards practice a balanced lifestyle of nutritious meals and daily activity such as yoga, meditation, and prayer. Hubbard is also a longtime enthusiast of dirt bikes and gym fitness. Passionate about travel and charity, Hubbard supports Hayley's nonprofit Feeding Nashville, as well as Nashville-based Home Street Home Ministries and conservation organizations in Africa like the orphan elephant rescue and rehab Sheldrick Wildlife Trust in Kenya.