---
Tim Carman & The Street 45s
---
Biographie Tim Carman & The Street 45s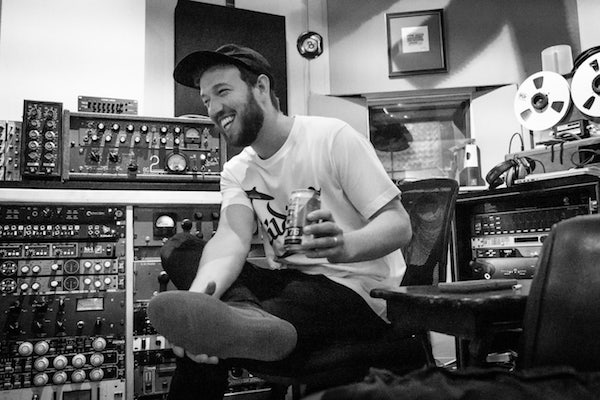 Tim Carman & The Street 45s
The Street 45s are Tim Carman's Boston based funky brainchild bringing "Roll Down Your Windows" Funk and Soul to The Hub and beyond.
Hailed by Vanyaland as "one of Boston's most accomplished percussionists," Tim Carman has established himself as a first-call drummer in the Boston-area blues, funk, and Americana scenes. "If his name sounds familiar," Andrew Maroney of Vanyaland explains, "then you've probably seen him on the back-line of a number of tremendous Boston groups the past few years. From GA-20 to Julie Rhodes, Carman leaves his indelible imprint on some of Boston's most illustrious jazz/blues acts."
'Live at State Park,' Tim Carman & The Street 45s' second release, comes less than a year after their debut, which earned the ensemble a Boston Music Awards nomination for Jazz Act of the Year. Unlike the first album's polished space-funk vibe, Live at State Park is stripped down and raw. With just electric bass, drums, percussion, guitar, and organ, the group recorded straight into the board at State Park in Cambridge. Dave Brophy mixed the tracks in just two days, maintaining a live, and in-person quality.
"This is an album I've always wanted to record," Tim Explains. Paying tribute to some of his favorite artists of the 60s and 70s, the set contains songs by The Meters, Dr. Lonnie Smith, Lonnie Mack, and Booker T. & The M.G.'s, among others. Along with a nod to the past, the album includes a previously unreleased original aptly titled "Beard Oil." Written by Tim and guitarist Pat Faherty—who you might recognize as the lead singer and guitarist for GA-20—"Beard Oil" is a greasy, wah-tinged, funk jam that boasts raging solos by both Pat and Tim.
"I didn't want to overthink or overproduce this release," Tim explains. "The band rehearsed once for this show and 'Beard Oil' was written the week of. There's something unique and beautiful about an unrehearsed musical moment, and I wanted this album to capture that unknown and exciting energy," Tim declares. Live at State Park definitely succeeds at just that—capturing and bottling a raw, honest, and greasy vibe that pays tribute to the soul-jazz and funk monsters of the 1960s and 70s. And at a time when live music is on hold across the country, this is just what we need.