---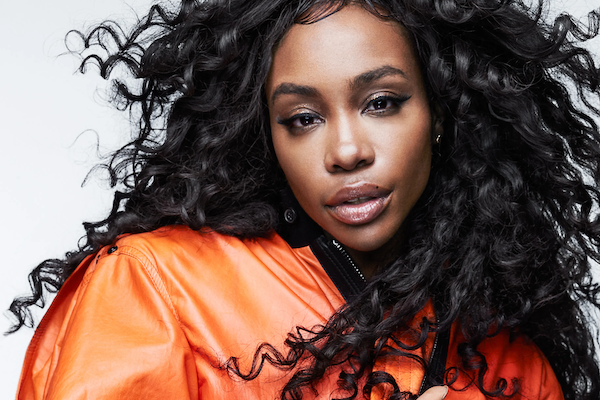 Solána Rowe aka SZA
In early June, Solána Rowe, known to the world as SZA, released her highly anticipated debut album, Ctrl. Much to SZA's frustration, Ctrl (originally titled A) was to be released two years earlier, but suffered from several production delays and ultimately led her to leaving her previous label. It was during this time that the album was renamed Ctrl, something SZA sometimes lacked in the early development of her project and at many times throughout her life, as she confessed to The Breakfast Club in an interview. However, the album explores much more than simply its namesake.
Ctrl is a raw, honest, and at times, a problematic confessional. SZA draws from the influences of R&B, indie rock, and neo-soul to produce her hybrid "Alt-R&B" sound while she reflects on intimacy, relationships, self-image, and pain. The album opens with "Supermodel," a seemingly bare piece primarily composed of a solo guitar and accompanying percussion that is anything but simple. SZA uses blank composition to draw attention to the gritty, heart-wrenching details of her infidelity with an ex-lover's best friend—an ex-lover who, she claims, left her on Valentine's day. SZA bares it all using an almost spoken-word cadence that mimics that of a diary entry, unapologetic and uncensored. It is this dichotomy of right and wrong that adds so much value and appeal to Ctrl.
SZA places herself in her music as a sympathetic character who is able to win her listeners' understanding despite her moral flaws. While this battle of morality is continuously at play within the album, arguably the most noteworthy example goes to "The Weekend." The chorus leads with "My man is my man is your man/Heard it's her man too." We have here entered another act of infidelity, though this time she is not alone. SZA speaks on playing the role of the sidechick and, again, regret is not in the picture. In this way, SZA celebrates her sexual liberation, reclaiming her independence by playing what in our patriarchal society is considered "a man's game." Just as often as SZA shows her strength in Ctrl, she doesn't hesitate to expose her vulnerability, difficult as it may be.
Songs like "Normal Girl" and "Drew Barrymore" expose a more self-conscious Solána who aches for intimacy, love, and acceptance. She aims to please and become the "type of girl you take over to mama/The type of girl, I know my daddy, he'd be proud of," softening her dominance for a shot at love. With all the emotions and contradictions, it is clear that SZA aimed and succeeded with laying her heart out on the line and opening herself up to the world. This growth in SZA is evident not only as a person, but also as an artist.
While SZA's earlier projects employed much of the same story telling that her friends have grown to know and love, neither S nor Z come nearly as close in depth and relatability. Her stories of love and pain ring truer in Ctrl namely because they are so blunt and elaborate, and perhaps because they are not weighed down by heavy electronic synths. SZA strips down emotionally and instrumentally in Ctrl, doing away with much of the electronic-pop and alternative vibes of her former EPs and mixtapes, ultimately creating a gritty, raw, and real portrait of womanhood. SZA in many ways sounds more confident and comfortable in her latest work; and while familiar faces (Kendrick Lamar's "Doves in the Wind" and Isaiah Rashad's "Pretty Little Birds") from projects past do make appearances, the new album remains largely unique from any previous ventures.