---
Teddy Charles New Directions Quartet
---
Biographie Teddy Charles New Directions Quartet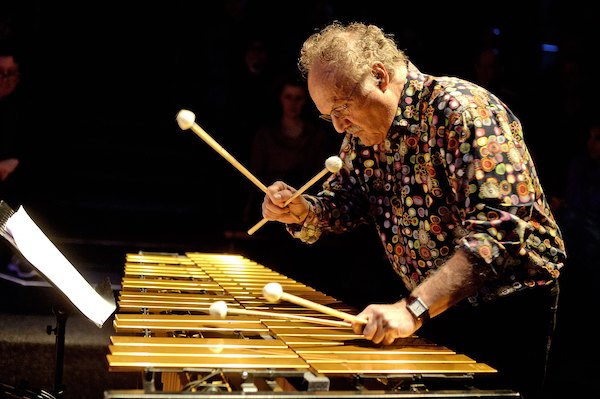 Teddy Charles
A chance-taking vibraphonist who was one of the pioneers of Third Stream music, Teddy Charles (b. 1928) was never shy to perform in advanced settings. Early on, Charles (who was born Theodore Charles Cohen) played piano and drums, even studying percussion for a time at Juilliard. His main interest, however, became playing jazz on the vibraphone. His sound was different than that of Lionel Hampton, Red Norvo, and Milt Jackson, and he was very open to the music of bebop and the styles that followed in the 1950s.
Charles played with the big bands of Randy Brooks, Benny Goodman, Artie Shaw, Buddy DeFranco, and Chubby Jackson during 1948-1951, also working with smaller groups led by Jackie Paris, Anita O'Day, Oscar Pettiford, Roy Eldridge, and Slim Gaillard. As a member of the Jazz Composers' Workshop during 1953-1955, along with Charles Mingus and Teo Macero, Teddy Charles sought to combine together aspects of classical music with advanced jazz.
Charles, who recorded with Mingus, Miles Davis, Wardell Gray, Bob Brookmeyer, and Mal Waldron, led a series of stimulating sessions for Prestige during 1951-1956. New Directions has Charles playing marimba, xylophone, and bongos in addition to vibes in trios and quartets, performing mostly standards but hinting at the avant-garde. Collaboration: West has Charles interacting with trumpeter Shorty Rogers and the reeds of Jimmy Giuffre, pushing West Coast jazz way ahead. 1955's Evolution, which features Charles doubling on piano, is a stimulating quartet date with tenor saxophonist J.R. Monterose and bassist Charles Mingus.
Charles increasingly worked as a record producer after 1956 and deemphasized his playing. After recording in 1963, he switched careers altogether, buying a couple yachts and opening a sailing business. Other than a brief comeback recording in 1988, Teddy Charles has mostly been outside of music during the past 40 years, having made his mark on jazz in the 1950s.