---
Biographie The Stanley Clarke Band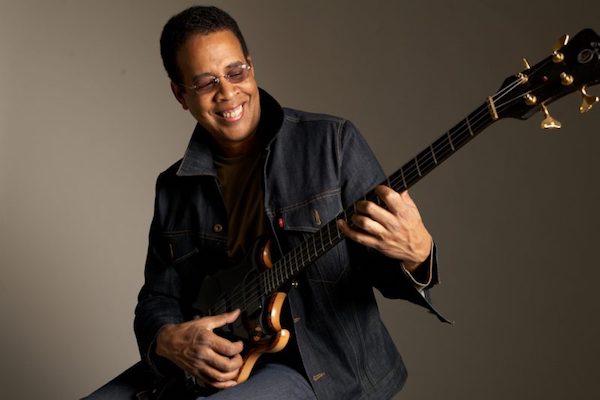 Stanley Clarke
was barely out of his teens when he exploded into the jazz world in 1971. Fresh out of the Philadelphia Academy of Music, he arrived in New York City and immediately landed jobs with famous bandleaders such as Horace Silver, Art Blakey, Dexter Gordon, Joe Henderson, Pharaoh Saunders, Gil Evans, Stan Getz and a budding young pianist-composer named Chick Corea.
All of these musicians immediately recognized Clarke's ferocious dexterity and complete musicality on the acoustic bass. Not only was he an expert at crafting bass lines and functioning as a timekeeper – in keeping with his instrument's traditional role – but the young prodigy also possessed a sense of lyricism and melody distilled from his bass heroes Charles Mingus, Scott LaFaro and others, as well as non-bass players like John Coltrane. Clarke envisioned the bass as a viable, melodic solo instrument positioned at the front of the stage rather than in a background role, and he was uniquely qualified to take it there.
The vision became a reality when Clarke and Corea formed the seminal electric jazz/fusion band Return To Forever. RTF was a showcase for each of the quartet's strong musical personalities, composing prowess and instrumental voices. "We really didn't realize how much of an impact we were having on people at the time," Clarke recalls. "We were touring so much then; we would just make a record and then go back on the road." The band recorded eight albums, two of which were certified gold (Return To Forever and the classic Romantic Warrior). They also won a GRAMMY (No Mystery) and received numerous nominations while touring incessantly.