---
Album Info
Album Veröffentlichung:
2021
HRA-Veröffentlichung:
02.09.2021
Das Album enthält Albumcover
1

LORIMER feat. Savannah Harris

04:18

2

HAWK MOUNTAIN feat. Eric Harland

06:24

3

GOODS YARD feat. Richard Spaven

04:30

4

GREEN STREET feat. Nate Wood

04:30

5

GIMSØY feat. Gard Nilssen

08:17

6

EAST CROYDON feat. James Maddren

06:22

Total Runtime

34:21
Info zu Projekt Drums Vol. 1
The hard-hitting and mesmerising debut from Swedish producer Petter Eldh and his drum project.
Swedish Producer Petter Eldh announces his new album "Projekt Drums vol. 1" which embraces his love of heavy beats, psychedelic sounds and musical collaboration. This first volume is made of six diverse tracks from some of the most exciting drummers working on the scene today: Savannah Harris, Eric Harland, Nate Wood, James Maddren, Gard Nilssen and Richard Spaven.
The music is hard-hitting and mesmerising, it's full of complexity and sonority but at the heart are the drums: the beat and groove alongside a kaleidoscope of sounds and effects. The arrangements include a total of sixteen instrumental collaborators comprising harpists, french horn and marimba players and a plethora of keyboards and unique synths. It's original and highly engaging. No single listen will do it justice!
Over the years, Petter has been garnering praise for his versatility and the diversity of his work. He's worked with the Dutch producer Jameszoo, including a remix for his latest record on the Brainfeeder label, he's produced albums for Otis Sandsjö/Y-Otis and ex-Phronesis drummer Anton Eger and he leads the raucous collective Koma Saxo that features another innovative drummer, Christian Lillinger. Alongside this, he's also regarded as one of Europe's leading bassists having recorded with Django Bates (ECM), Kit Downes (ENEMY), Lucia Cadotsch Speak Low and Gard Nilssen Acoustic Unity. However, this new album marks a new chapter in his career, cementing his identity as a producer first and foremost.
Petter Eldh, double bass, electric bass, guitars, synthesizers, Fender Rhodes
Savannah Harris, drums
Eric Harland, drums
Richard Spaven, drums
Nate Wood, drums
Gard Nilssen,drums
James Maddren, drums
Additional musicians:
Johannes Lauer, trombone
Jonas Kullhammar, flute, piccolo flute
Per "Texas" Johansson, flute
Otis Sandsjö, tenor saxophone, clarinet
David Byrd-Marrow, french horn
Wanja Slavin, alto saxophone, flute, piccolo flute
Kit Downes, piano
Niels Broos, keyboards, Fender Rhodes
Mascha Juno AKA Maria Schneider, marimba, vibraphone, percussion
Kathrin Pechlof, harp
Reinier Baas, guitar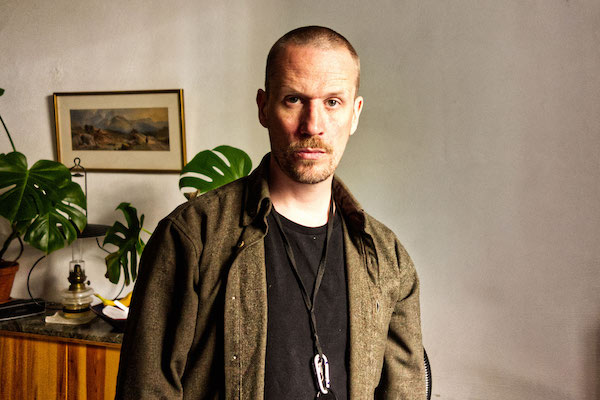 Petter Eldh
was obsessed with Jazz, Classical, Soul, Reggae, Swedish folk music, Middle-Eastern and Hip Hop at an early age and collected vinyl since the age of 7. He initially played the guitar before switching to what became his primary instrument, the double bass. Early influences such as Charles Mingus, Anders Jormin, Charlie Haden, Charlie Parker, A Tribe Called Quest, Monica Zetterlund, Samla Mammas Manna, Aretha Franklin and Earth Wind & Fire have guided his diverse output as a musician.
Long-standing collaborations include the following erratic and progressive forces:
Django Bates Beloved (ECM records), Enemy (Kit Downes/James Maddren), Jameszoo, Lucia Cadotsch Speak Low, Hayden Chisholm, Gard Nilssen, Peter Bruun, Christian Lillinger, Benoit Delbecq and Kaja Draksler. As a producer he has remixed work by Jameszoo – Flake (Brainfeeder), Andromeda Mega Express Orchestra – Vula (Afterhours), Speak Low (Enja) and releases his own music on his own imprint Galatea Records and the Finnish label WeJazz Records where he put out his recent album "Koma Saxo" featuring the ingenious saxophonists Otis Sandsjö, Mikko Innanen and Jonas Kullhammar.


Dieses Album enthält kein Booklet