---
Album Info
Album Veröffentlichung:
2023
HRA-Veröffentlichung:
03.02.2023
Label: Alpha Classics
Genre: Classical
Subgenre: Vocal
Interpret: Sandrine Piau & David Kadouch
Komponist: Franz Liszt (1811-1886), Hugo Wolf (1860-1903), Franz Schubert (1797-1828), Robert Schumann (1810-1856), Henri Duparc (1848-1933), Lili Boulanger (1893-1918), Claude Debussy (1862-1918)
Das Album enthält Albumcover Booklet (PDF)
Franz Liszt (1811 - 1886): 3 Lieder aus Schillers "Wilhelm Tell", S. 292:

1

Liszt: 3 Lieder aus Schillers "Wilhelm Tell", S. 292: No. 1, Der Fischerknabe (Es lächelt der See)

03:04

Hugo Wolf (1860 - 1903): Mörike-Lieder:

2

Wolf: Mörike-Lieder: No. 23, Auf ein altes Bild

02:11

3

Wolf: Mörike-Lieder: No. 8, Begegnung

01:27

4

Wolf: Mörike-Lieder: No. 12, Verborgenheit

02:44

Franz Schubert (1797 - 1828): 4 Gesänge aus 'Wilhelm Meister', D. 877:

5

Schubert: 4 Gesänge aus 'Wilhelm Meister', D. 877: No. 3, Lied der Mignon [II]. Nicht zu langsam

03:05

6

Schubert: 4 Gesänge aus 'Wilhelm Meister', D. 877: No. 2, Lied der Mignon [I]. Langsam

03:18

Clara Schumann (1819 - 1896): 6 Lieder, Op. 13:

7

Schumann: 6 Lieder, Op. 13: No. 2, Sie liebten sich beide

01:37

Lorelei, KochS WoO 19:

8

Schumann: Lorelei, KochS WoO 19

02:15

Scherzo No. 2, Op. 14:

9

Schumann: Scherzo No. 2, Op. 14

04:10

Franz Schubert: Erlkönig, D. 328:

10

Schubert: Erlkönig, D. 328

04:05

Der Tod und das Mädchen, D. 531:

11

Schubert: Der Tod und das Mädchen, D. 531

02:11

Mignon, D. 321:

12

Schubert: Mignon, D. 321

04:11

Henri Duparc (1848 - 1933): L'invitation au voyage:

13

Duparc: L'invitation au voyage

03:34

La vie antérieure:

14

Duparc: La vie antérieure

04:03

Lili Boulanger (1893 - 1918): Clairières dans le ciel:

15

Boulanger: Clairières dans le ciel: No. 6, Si tout ceci n'est qu'un pauvre rêve

02:07

Claude Debussy (1862 - 1918): 5 Poèmes de Baudelaire, CD 70:

16

Debussy: 5 Poèmes de Baudelaire, CD 70: No. 4, Recueillement

04:24

Lili Boulanger: Clairières dans le ciel:

17

Boulanger: Clairières dans le ciel: No. 8, Vous m'avez regardé avec toute votre âme

01:28

Cortège:

18

Boulanger: Cortège

01:46

Claude Debussy: 5 Poèmes de Baudelaire, CD 70:

19

Debussy: 5 Poèmes de Baudelaire, CD 70: No. 3, Le jet d'eau

04:52

20

Debussy: 5 Poèmes de Baudelaire, CD 70: No. 5, La mort des amants

02:52

Franz Liszt: Comment disaient-ils, S. 276:

21

Liszt: Comment disaient-ils, S. 276

01:44

Franz Schubert: 4 Gesänge aus 'Wilhelm Meister', D. 877:

22

Schubert: 4 Gesänge aus 'Wilhelm Meister', D. 877: No. 4, Lied der Mignon [III]. Langsam

02:43

Total Runtime

01:03:51
Info zu Voyage intime
Sandrine Piau und der Pianist David Kadouch haben ein neues Duo formiert, dessen erste Konzerte mit Begeisterung aufgenommen wurden. Die französische Sopranistin liebt es, die Sprachen und die Welten verschiedener Komponisten und Dichter um ein Thema herum zu vermischen; hier treffen Schubert, Liszt, Wolf und Clara Schumann auf Lili Boulanger, Duparc und Debussy. Sandrine Piau erklärt: "Die Verheißung neuer Horizonte, die Freude an neuen Begegnungen - das Reisen in all seinen Formen war für David und mich der rote Faden dieses Programms. Von der Suche nach einem ersehnten, aber unerreichbaren Ort bis hin zum endgültigen Übergang in den Tod werden uns unsere Sehnsüchte, die Hindernisse und die "erfreulichen Auswege" vorgeführt, die uns der Wirbelsturm des Lebens bietet." Sie zitiert ein wunderschönes Gedicht, das oft Pablo Neruda zugeschrieben wird: "Langsam stirbt, wer nicht reist, wer nicht liest, wer keine Musik hört, wer nicht weiß, wie er die Anmut in seinen eigenen Augen finden kann.
Sandrine Piau, Sopran
David Kadouch, Klavier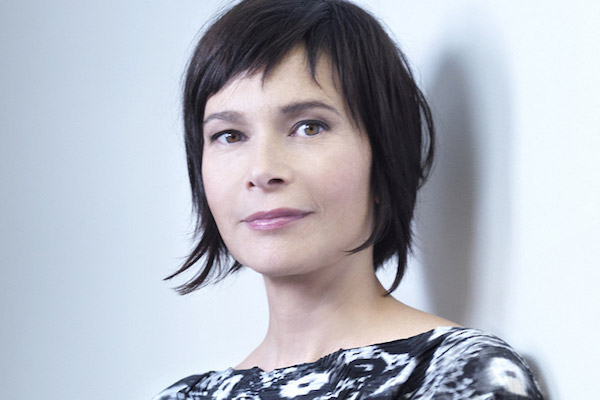 Sandrine Piau
A renowned figure in the world of baroque music, French soprano Sandrine Piau regularly performs with celebrated conductors such as William Christie, Philippe Herreweghe, Christophe Rousset, Gustav Lleonhardt, Ivor Bolton, Ton Koopman, René Jacobs, Marc Minkowski and Nikolaus Harnoncourt.
Sandrine Piau embraces different roles on international stages. The roles she has previously performed include Cleopatra (Giulio Cesare), Morgana (Alcina) at the Opéra de Paris, Dalinda (Ariodante) at the Salzburg Festival, Alcina, Mélisande, Sandrina, (La Finta Giardiniera), Sœur Constance (Dialogue des Carmélites) at la Monnaie, Alcina and Dalinda (Ariodante) in Amsterdam, Pamina (Die Zauberflöte), Donna Anna (Don Giovanni) and Sœur Constance at the Théâtre des Champs-Elysées, and Despina (Cosi fan tutte) and Titania (A Midsummer Night's Dream) at the Festival d'Aix en Provence.
As a celebrated recital singer of both French and German repertoire, Sandrine Piau performs with renowned accompanists including Jos van Immerseel, Roger Vignoles and Susan Manoff.
She regularly gives recitals and has appeared in concert in New York, Paris, London, Tokyo, Munich, Zurich, and Salzburg, and recently in Hamburg for the opening of the Elbphilharmonie.
Sandrine Piau has an extensive discography and she now records exclusively for Alpha Classics. In 2020, she released three critically acclaimed discs: Magic Mozart (with Insula Orchestra and Laurence Equilbey,) L'Addio which includes Haydn's works (with Il Giardino Armonico and Giovanni Antonini) and Clair-Obscur, a disc featuring works by Zemlinsky, Berg and Strauss (with the Orchestre Victor Hugo and Jean François Verdier).
This season, Sandrine Piau sings Despina in the Bayerische Staatsoper's new production of Cosi fan tutte, Morgana in the reprise of Alcina in Monte-Carlo, makes her debut at the Royal Opera House in Innocence and gives concerts throughout Europe with different orchestras and ensembles, including the Kammerorchester Basel.
In the 2021/2022 season, Sandrine Piau takes part in Mozart's Requiem directed by Romeo Castellucci, at both the Wiener Festwochen and La Monnaie, sings in concerts with ensembles with whom she regularly collaborates, such as Les Paladins and Les Violons du Roy in Canada. In addition, she embarks on a concert tour to present Rivales, a disc which was recorded with the Concert de la Loge and Véronique Gens.
In summer 2021, Sandrine Piau was invited by the Festival d'Aix-en-Provence to sing in Kaija Saariaho's creation, Innocence, which was streamed globally and received unanimous international praise.
The 2019/20 season was marked by Les Arts Florissants' 40th anniversary tour, a European Tour with Teodor Currentzis and concerts with the Los Angeles Philharmonic Orchestra.
Sandrine Piau was given the title of Chevalier de l'Ordre des Arts et Lettres in 2006 and was named "Opera Artist of the Year" at the Victoires de la Musique Classique award ceremony in 2009.
David Kadouch
Born in Nice in 1985, Kadouch began his studies at the Nice Conservatoire with Odile Poisson. At the age of 14 he entered the Paris Conservatoire in the classes of Jacques Rouvier. After receiving First Prize with Honors from the Paris Conservatoire, he moved to the Reina Sofia School in Madrid, where he studied with the legendary Dmitri Bashkirov. He has been perfecting as well with Murray Perahia, Mauricio Pollini, Maria-Joao Pires, Daniel Barenboim, Vitaly Margulis, Itzak Perlman…
He is quickly becoming one of the most acclaimed pianists of his generation. A prize winner at the Beethoven Bonn Competition in 2005 and Leeds International Piano Competition in 2009, Kadouch has become a regular guest of some of the most important orchestras, recital series and international festivals. At the age of 13, Kadouch was invited by Itzhak Perlman to play under his baton at the Metropolitan Museum of Art in New York. In 2008, Perlman invited him again to perform the Schumann Piano Quintet, this time at Carnegie Hall.
He performs at major festivals: Contemporary Music Festival in Lucerne under Pierre Boulez, Klavier-Festival Ruhr, Gstaad Festival, Verbier Festival (where he was awarded the Verbier Festival Prix d'Honneur in 2009), Montreux Festival, Schwetzingen Festival, Jerusalem Festival, La Roque d'Anthéron Festival, Les Flâneries Musicales de Reims, "Folles Journées" in Ekaterinburg, Nîmes, Nantes, and in Japan, Piano aux Jacobins in Toulouse and China, Tonhalle in Zürich. He is playing chamber music with Renaud Capuçon, Gautier Capuçon, Edgar Moreau, Antoine Tamestit, Michel Dalberto, Nikolaj Znaider, Radovan Vlatkovic, Frans Helmerson, as well as the Quartets Quiroga, Ebène and Ardeo.
In 2010, David Kadouch is nominated "Young Talent of the Year" by French Victoires de la Musique and in 2011 he is the winner of the International Classical Music Awards in the category "Young Artist of the Year".
In 2011 he made his New York debut recital at the Metropolitan Museum of Art. He performs with the Tonhalle Orchestra of Zürich under David Zinman, Orchestre Philarmonique de Monte Carlo, Orchestre National de Lille and the Gulbenkian Foundation Orchestra under Jean-Claude Casadesus, Orchestre de Strasbourg under Marc Alrecht, Halle Orchester under Robin Ticciati, Israel Philharmonic Orchestra…
He gives recitals in Paris, Montpellier, Aix-en-Provence, La Roque d'Anthéron, Nîmes, Madrid, Verbier, Luzern, Bruxelles, Elmau, Munich, as well as solo recital and duo concert with Renaud Capuçon and Edgar Moreau.
Highlights of the season 2017/2018: The Insula Orchestra with Laurence Equilbey, The Hong-Kong Sinfonietta, the National Orchestra of Montpellier, the Orchestre de Marseille and Lawrence Foster, and the BBC Scottish Symphony Orchestra with Matthias Pintscher.
He will also play some solo recital in Evanston, Biel, Bruxelles, but also in duo with Edgar Moreau in Wien, London, Amsterdam, Toulouse, Lyon, Heilbronn…
Kadouch's recordings include a live recording of the Beethoven Concerto No. 5 with the Cologne Philharmonic (Naxos), Shostakovich's Preludes (TransArt Live), Schumann Concerto without orchestra and Piano Quintet (Decca/Universal), a CD of Russian music including Mussorgsky's Pictures at an Exhibition, Medtner Sonata and Taneïev Prelude and Fugue, a solo recital CD Bach, Janacek, Schumann, Bartok for Mirare.


Booklet für Voyage intime