---
Album Info
Album Veröffentlichung:
2023
HRA-Veröffentlichung:
03.02.2023
Label: Tactus
Genre: Classical
Subgenre: Vocal
Interpret: Barbara Vignudelli & Stefano Malferrari
Komponist: Fabio Campana (1819-1882), Stanislao Ronzi (1823-1893), Antonio Samperi (1828-1893), Gaetano Corticelli (1804-1840), Piero Antonio Coppola (1793-1876), Giuseppe Biletta (1810-1894), Alessandro Nini (1805-1880), Clito Moderati (1830-1907), Luigi Zamboni (1767-1837)
Das Album enthält Albumcover Booklet (PDF)
Fabio Campana (1819 - 1882): Omaggio a Bologna (Excerpts):

1

Campana: Omaggio a Bologna (Excerpts): No. 3, Al chiaro di luna

03:03

2

Campana: Omaggio a Bologna (Excerpts): No. 2, Siciliana

03:28

3

Campana: Omaggio a Bologna (Excerpts): No. 1, La ninna nanna

03:42

Stanislao Ronzi (1823 - 1893): Romanza:

4

Ronzi: Romanza

01:28

Antonio Samperi (1828 - 1893): Una serenata a Sorrento:

5

Samperi: Una serenata a Sorrento

03:02

Gaetano Corticelli (1804 - 1840): 3 Ariette da camera:

6

Corticelli: 3 Ariette da camera: No. 1, La rondinella

06:36

7

Corticelli: 3 Ariette da camera: No. 2, La rosa

04:27

8

Corticelli: 3 Ariette da camera: No. 3, Il trovatore

08:17

Michele Rachelle: La rosa:

9

Rachelle: La rosa

01:47

Piero Coppola (1793 - 1876): Rapito nell'estasi:

10

Coppola: Rapito nell'estasi

01:28

Giuseppe Biletta (1810 - 1894): Una memoria:

11

Biletta: Una memoria

05:26

Federico Vellani (1822 - 1907): Le rocher des aveux:

12

Vellani: Le rocher des aveux

06:16

Arturo Quilici: Barcarola:

13

Quilici: Barcarola

01:51

Alessandro Nini (1805 - 1880): La serenata del pastore:

14

Nini: La serenata del pastore

03:18

Clito Moderati (1830 - 1907): Penso a te:

15

Moderati: Penso a te

03:27

Luigi Zamboni (1767 - 1837): La fioraia fiorentina:

16

Zamboni: La fioraia fiorentina

04:18

Total Runtime

01:01:54
Info zu Romanze da salotto inedite dell'ottocento
Im 19. Jahrhundert ist die vokale Kammeroper eine der üblichsten Formen, Musik zu schreiben, zu machen und zu erleben. Es handelt sich um eine Schar von Dichtern, Komponisten und Sängern, von denen einige Profis sind (Theaterkomponisten, Qualitätsmusiker, Opernstars) und andere Amateure. Dieses Repertoire wurde vor allem im Zusammenhang mit der Inszenierung der großen Opern - Rossini, Bellini, Donizetti, Verdi - oder der späten Inszenierung des Spezialisten Francesco Paolo Tosti untersucht, aber in Wirklichkeit handelt es sich um ein sehr breit gefächertes Phänomen, das wertvolle Inszenierungen hervorbrachte, auch wenn man, um sie zu würdigen, nicht vergessen darf, dass der Rahmen der Realisierung, die Art der Interpreten und die Ästhetik der Salonmusik selbst andere Werte erforderten als die der Theaterproduktion: Spontaneität, Leichtigkeit, Unmittelbarkeit (Werte, an die sich auch die "großen Opernsänger" hielten, wenn sie für den Salon schrieben). Die Wahl der poetischen Texte und die daraus resultierende musikalische Struktur lassen sich auf die verschiedenen Anlässe des Schreibens zurückführen, vom Entwurf im Druck, vielleicht auf improvisierte Verse während einer Soiree, bis zur Feinabstimmung einer Sammlung von gedruckten Stücken, die an Amateure verkauft werden sollen, angeregt durch musikalisches Unternehmertum. Die Sopranistin Barbara Vignudelli und der Pianist Stefano Malferrari, die sich auf unveröffentlichte Manuskripte des Liszt-Instituts in Bologna stützen, bieten uns eine hervorragende Aufführung dieses Werks, das auf beispielhafte Weise die Vielfalt der Stilmittel und formalen Lösungen von Komponisten zeigt, die alle außerhalb des Kreises berühmter Namen stehen und dennoch in der Lage sind, kurze Seiten zu komponieren, die angenehme Überraschungen für den Zuhörer bereithalten.
Barbara Vignudelli, soprano
Stefano Malferrari, pianoforte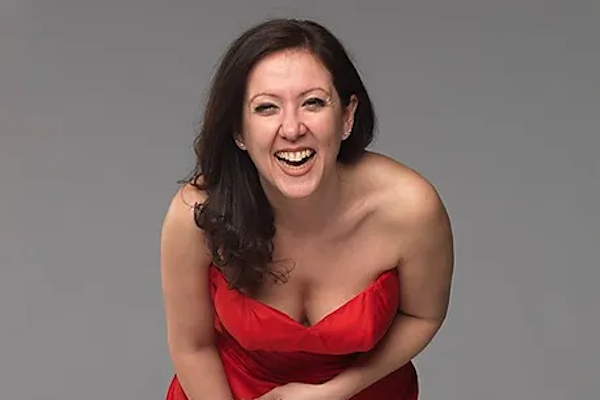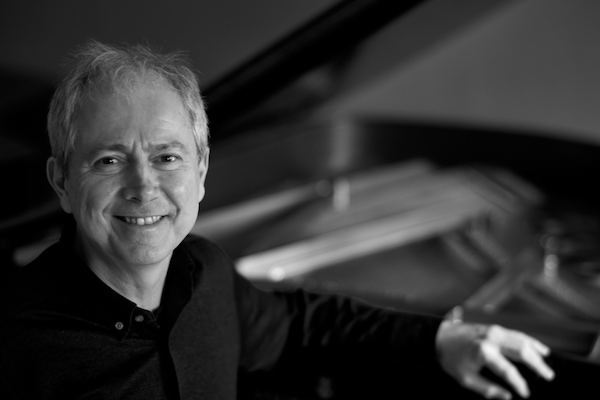 Barbara Vignudelli
Born in Bologna (Italy), she is now living in Paris, where she works. Graduated at "F.Venezze" Conservatory in Rovigo (Italy) as Singer, at "L.Cherubini" Conservatory in Florence (Italy) in Vocal and Chamber Music with honors, she also owns a Master's degree in Vocal and Chamber Music with honors at "G. Verdi" Conservatory, in Milan (directed by the soprano Stelia Doz) and a second level Master's degree on XXth Century Italian music. ​
She attended several courses and master-classes in chamber music (A. Ballista, D. Dorrow, L.Poli, G.Kuhn, S. Doz, G. Salvetti, G.Neuhold, D.Baldwin, A. Ballista, S. Walker, M. Martineau, R. Vignoles, L. Castellani). ​
As soloist soprano she collaborated with different Theaters and Musical Associations in Italy and abroad: Théatre National de Marseille, Venice Biennial, Italian National Broadcaster (RAI) Milan, Italian National Broadcaster (RAI) Symphonic Season Turin(E.Grieg Peer Gynt, K. Järvi dir.), Municipal Theater in Ferrara, Lyric season of Maggio Musicale Fiorentino (E.Grieg Peer Gynt, G.Albrecht dir., F.Mendelssohn Elias, R.Abbado dir., Der Esels Schatten by R.Strauss, M. de Bernardt dir, L'Orfeo by C. Monteverdi Goldoni Theater inauguration R. Jacobs dir), Venice Cini Foundation, Puccini Festival Foundation (150° Strauss anniversary, lieder recital), Petruzzelli Theater Lyric Season in Bari (Musetta in Bohème by G.Puccini), Megaron Musiki - Athens (Il ritorno di Ulisse in Patria, T. Pinnock director), Schladminger Musiksommer -Austria, MiTo Festival, Sintra Festival - Lisboa – Portugal (Tosca by G.Puccini), Collège des Bernardins Paris, Saison Basilique Sainte Clotilde -Paris (St.Jean Passion di J.S.Bach), Festival de Normandie, Festival des arts de la Grange de Clavière - Saint Agrève, Saison Basilique St.Eustache Paris (Radio France), Rittersaal Schloss - Mannheim Allemagne, Auditorium Radio France (Paris). ​
She recorded for: BMG Ricordi, Tactus, Dynamic, S. Paolo Edition, Bongiovanni, R.A.I Turin, Brilliant, Decca.
Stefano Malferrari
Classified among the winners of a few international competitions (Enna, Senigallia), he gave concerts: recitals and soloist with orchestra (Warsaw Symphony Orchestra, Recife Symphony Orchestra, Accademia Bizantina), chamber music groups, and ensembles of contemporary music for celebrated Italian associations and concert halls, such as Sala Verdi (Milan), Philharmonic Academy (Rome), Teatro Comunale (Florence), and Teatro Comunale (Bologna). Other concerts have been given in Europe (Switzerland, France, Germany, Sweden, Croatia, Iceland, Norway, Great Britain, Spain, Russia, Greece), middle and south America (Mexico, Peru, Colombia, Brazil, Chile, Argentina and Ecuador), and Asia (Kazakstan, Thailand).
He played in several international festivals: "Rossini Opera Festival" (Pesaro), "Festival dei Due Mondi" (Spoleto), "Maggio Musicale Fiorentino (Florence)", "MilanoMusica" (Milan), "Settembre Musica" (Turin), "Biennale Musica" (Venice), "Cité de la musique" (Strasbourg) and "International Bergen Festival" (Bergen, Norway), Ravenna Festival, Dimitria Festival (Thessaloniki).
Very committed to chamber music and Lieder repertoire, he played with many renowned musicians, e.g., the flautists Andrea Griminelli, Giorgio Zagnoni, the pianist Jörg Demus, the violinist Domenico Nordio, the sopranos Dimitra Theodossiu, Irina Lungu and Lorna Windsor and the mezzo Monica Bacelli.
He has devoted particular attention to the contemporary repertoire by collaborating with the violinist Enzo Porta, the flautist Annamaria Morini, and the pianist Mauro Castellano; on many occasions he presented works in first absolute execution, by collaborating with composers such as Sylvano Bussotti, Jonathan Harvey, Tristan Murail, Adriano Guarnieri, Paolo Aralla, Cristina Landuzzi, and Chiara Benati. He has taken part in many contemporary music ensembles, e.g. Octandre (Bologna), FontanaMIX (Bologna), European Music Project (Ulm, Sweden) and Zephir Ensemble (Palermo).


Booklet für Romanze da salotto inedite dell'ottocento