---
Album Info
Album Veröffentlichung:
2023
HRA-Veröffentlichung:
03.03.2023
Das Album enthält Albumcover
1

For The Koalas

07:08

2

Brightness In The Hills

06:04

3

Fight Not Flight

06:08

4

The End Of The Decade

04:54

5

Untitled

05:17

6

Emerging

03:02

7

Over The River

05:36

8

Hope

04:35

Total Runtime

42:44
Info zu Hope Renewed
Melbourne pianist/composer Nat Bartsch celebrates the release of her seventh album, Hope Renewed, reinterpreting her critically acclaimed, ARIA-nominated classical album Hope. Hope Renewed re-records her compositions with her jazz quartet (as heard on her 2020 jazz ARIA-nominated release Forever More) as well as leading chamber musicians, and additional ambient/post rock production.
"I am in constant pursuit of a creative life that is truly genre-defying. I just want to sound like me… Hope Renewed is an experiment in seeing how it feels to show all the musical sides of me in one place." (Nat Bartsch)
Nat Bartsch, piano, synth, ambient effects
Robbie Melville, guitars
Tamara Murphy, upright bass, double bass
Maddison Carter, drums
Additional musicians:
Lucy Warren, violin
Eunise Cheng, viola
Rebecca Proietto, cello
Mary Doumany, electric harp
Joseph Lallo, saxophones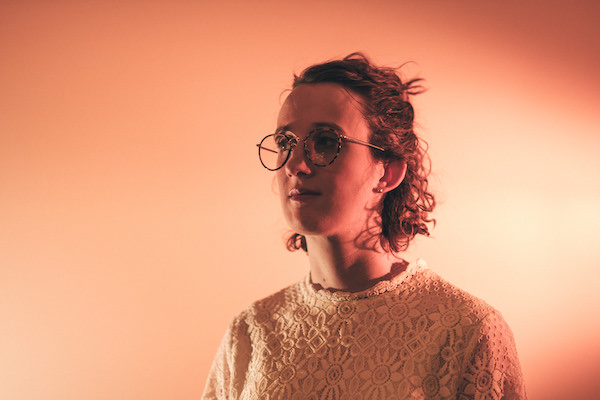 Nat Bartsch
is an ARIA-nominated, multi-award-winning Australian pianist and composer who creates lyrical, ethereal work that explores the space between classical and jazz genres. Her sound is influenced by Australian piano luminaries Luke Howard and Andrea Keller, studies with ECM pianists Tord Gustavsen and Nik Bärtsch, and the indie heroes of her upbringing: Sufjan Stevens, Elbow and Radiohead. She has released seven recordings of original music, toured domestically and internationally, and collaborated with some of Melbourne's finest artists.
"Every note is chosen and played with the utmost love and care." — BENJAMIN NORTHEY
"With anxiety and stress levels at their breaking points, soul-soothing music of its kind has never been more needed." — TEXTURA
Nat has become most well known for her lullabies, which, during early motherhood, saw her translate her gentle aesthetic into music with purpose. Inspired by Max Richter's Sleep project and the genre-crossing of the Teeny Tiny Stevies, Nat created a suite of lullabies designed to soothe babies to sleep, but also be meaningfully enjoyable for adults. After interviewing music therapists, she composed a series of pieces incorporating as many of their recommended parameters as possible (tempos similar to a mother's heartbeat, gentle sounds, simple melodies and harmonies, ostinatos and repetition). Each piece is named after her newborn son's stage of development at the time. The resulting album, Forever, and No Time At All was released in 2018 on ABC Classic. It is played regularly by many families, but also by people from all walks of life, supporting women in labour, people with mental illness, autism and grief. This album, as well as her 2017 solo debut solo Hometime, were produced by friend and pianist Luke Howard. In 2020, Nat released Forever More, a jazz sextet re-interpretation of her lullabies, which was nominated for an ARIA for Best Jazz Album. In May 2021 she will release another classical release, Hope, produced again by Howard.
Nat also composes chamber music, with commissions for Plexus Collective, Solstice Trio, The Muses Trio, Matt Withers & Sally Whitwell. She is currently studying a Masters of Composition at the Melbourne Conservatorium of Music with Stuart Greenbaum. She holds an Honours degree in music improvisation from the Victorian College of the Arts, and was bandleader of her own jazz piano trio for many years. This breadth of experience enables Nat to sit comfortably between genres, challenging assumptions of what a 'classical' or 'jazz' artist should be. She releases music both under ABC Jazz and ABC Classic labels.
Nat has been awarded the 2020 Catherine Mary Sullivan scholarship, 2020 Classical:NEXT Artistic Associate fellowship, 2019 Johnny Dennis Music Award, 2012 Will Poskitt Piano Scholarship, 2010 Melbourne Prize for Music Development Award and the 2007 Lionel Gell Travelling Fellowship. She was also a 2010 finalist for Young Australian Jazz Artist of the Year.
Nat has also worked as keyboardist/vocalist in many contemporary genres, with artists including Teeny Tiny Stevies, Whitaker, Thando, Timothy Coghill, Sweet Jean, Matt Corby, Ella Thompson and Circus Oz. She is also a mental health advocate, with a specific interest in promoting the health and wellbeing of performing artists. Nat has undertaken research exploring the two-way link between bipolar disorder and creativity which has been presented at a variety of conferences.
In 2021, Nat has also enjoyed touring as the pianist for Playschool!


Dieses Album enthält kein Booklet