---
Album Info
Album Veröffentlichung:
2022
HRA-Veröffentlichung:
02.12.2022
Das Album enthält Albumcover
1

"Are We Taping Now?"

00:46

2

Trouble in Mind

02:53

3

Long Black Train

03:54

4

Kansas City Blues

03:22

5

Hesitation Blues

03:57

6

Nobody Knows You When You're Down and Out

03:20

7

"How 'Bout This?"

01:10

8

Daddy, Daddy, Daddy

03:55

Total Runtime

23:17
Info zu The Legendary Typewriter Tape: 6/25/64 Jorma's House
The legendary 1964 rehearsal collaboration receives its first official issue.
Jorma Kaukonen (later of Jefferson Airplane and Hot Tuna) met a singer named Janis Joplin at a hootenanny in San Jose, California, in the fall of 1962. Over the following years, Janis would call on Jorma to accompany her at gigs. As they continued to play together, the Bay Area was changing musically and developing into the legendary San Francisco scene to which both Janis and Jorma would be integral. During a rehearsal for a show in North Beach, Jorma started his reel-to-reel machine to capture what they were working on. For decades, this recording was the stuff of legend, with inferior, multi-generational transfers making their way through select collector's circles. Now, for the very first time, it is available officially, with the blessing and cooperation of both the Janis Joplin Estate and Jorma Kaukonen.
The Legendary Typewriter Tape: 6/25/64 Jorma's House contains this legendary recording, featuring Restoration and Mastering from acclaimed, Grammy®-winner Michael Graves. The tracks include Joplin on vocals, Kaukonen on guitar, and Jorma's wife Margareta typing away intermittently in the background. This may have just been a rehearsal, but it is so much more.
Featuring Joplin originals, as well as blues classics, The Legendary Typewriter Tape is an intimate glimpse into two major artists at the beginnings of what would become highly influential careers. As Jorma says in his liner notes: "This is indeed a window into a simpler time when the music truly was everything."
Enjoy being a fly on the wall and revel in the magic of The Legendary Typewriter Tape.
Janis Joplin, vocals
Jorma Kaukonen, guitar
Digitally remastered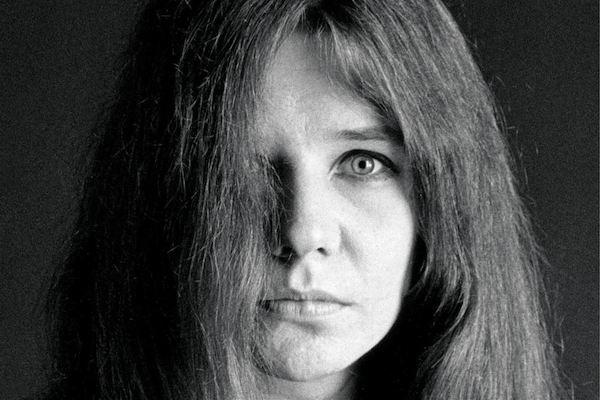 Janis Joplin
was born at St. Mary's Hospital in Port Arthur, Texas. The daughter of Seth Joplin, a worker of Texaco, she had two younger siblings, Michael and Laura. She grew up listening to blues musicians such as Bessie Smith, Odetta, and Big Mama Thornton and singing in the local choir. Joplin graduated from Thomas Jefferson High School in Port Arthur in 1960 and went to college at the University of Texas in Austin, though she never completed a degree. While at Thomas Jefferson High School, she was mostly shunned, but found a group of boys who allowed her to tag along. One of those boys, a football player named Grant Lyons, played her the blues for the first time, an old Leadbelly record. Primarily a painter, it was in high school that she first began singing blues and folk music with friends.
Cultivating a rebellious manner that could be viewed as "liberated" – the women's liberation movement was still in its infancy at this time – Joplin styled herself in part after her female blues heroines, and in part after the beat poets. She left Texas for San Francisco in 1963, lived in North Beach and in Haight-Ashbury. For a while she worked occasionally as a folk singer. Around this time her drug use began to increase, and she acquired a reputation as a "speed freak" and occasional heroin user. She also used other intoxicants. She was a heavy drinker throughout her career, and her trademark beverage was Southern Comfort.
Like many other female singers of the era, Janis' feisty public image was at odds with her real personality. The book Love, Janis, written by her sister, has done much to further the reassessment of her life and work and reveals the private Janis to have been a highly intelligent, articulate, shy and sensitive woman who was devoted to her family.
After a return to Port Arthur to recuperate, she again moved to San Francisco in 1966, where her bluesy vocal style saw her join Big Brother and The Holding Company, a band that was gaining some renown among the nascent hippie community in Haight-Ashbury. The band signed a deal with independent Mainstream Records and recorded an eponymously titled album in 1967. However, the lack of success of their early singles led to the album being withheld until after their subsequent success.
The band's big break came with their performance at the Monterey Pop Festival, which included a version of Big Mama Thornton's "Ball and Chain" and featured a barnstorming vocal by Joplin. (The D.A. Pennebaker documentary Monterey Pop captured Cass Elliot in the crowd silently mouthing "Wow, that's really heavy" during Joplin's performance.) Their 1968 album Cheap Thrills featured more raw emotional performances and together with the Monterey performance, it made Joplin into one of the leading musical stars of the late Sixties.
After splitting from Big Brother, she formed a new backup group, modeled on the classic soul revue bands, named the Kozmic Blues Band, which backed her on I Got Dem Ol' Kozmic Blues Again Mama! (1969: the year she played at Woodstock). That group was indifferently received and soon broke up, and Joplin then formed what is arguably her best backing group, The Full Tilt Boogie Band. The result was the posthumously released Pearl (1971). It became the biggest selling album of her short career and featured her biggest hit single, the definitive cover version of Kris Kristofferson's "Me and Bobby McGee", as well as the wry social commentary of the a capella "Mercedes-Benz", written by Joplin and beat poet Michael McClure.
Among her last public appearances were two broadcasts of The Dick Cavett Show on June 25 and August 3, 1970. On the June 25 show she announced that she would attend her ten-year high school reunion, although she admitted that when in high school she had been "laughed out of class, out of school, out of town, out of the state". She made it there, but it would be one of the last decisions of her life and it reportedly proved to be a rather unhappy experience for her.
Shortly thereafter, during the fall 1970 recording sessions for the Pearl album with Doors and Phil Ochs producer Paul A. Rothchild, Joplin died of an overdose of unusually pure heroin and alcohol, after being off of drugs (clean) for a period of time, on October 4, 1970 at the Landmark Motor Hotel located at 7047 Franklin Ave, room #105 in Hollywood, California, aged only 27. The last recordings she completed were Mercedes-Benz and a birthday greeting for John Lennon on 1 October; Lennon later told Dick Cavett that her taped greeting arrived at his New York home after her death.
She was cremated in the Westwood Village Memorial Park Cemetery in Westwood, California, and her ashes were scattered into the Pacific Ocean. The album Pearl, released six weeks after her death, included a version of Nick Gravenites' song "Buried Alive In The Blues", which was left as an instrumental because Joplin had died before she was able to record her vocal over the backing track.
The 1979 film The Rose was loosely based on Joplin's life. The lead role earned Bette Midler an Academy Award nomination as Best Actress. As of 2005, two biopics of Joplin's life are being planned, one called Piece of My Heart starring Renée Zellweger, the other one called Gospel According to Janis. Gospel According to Janis, a biographical film starring Zooey Deschanel as Joplin, was originally scheduled to begin shooting in early 2007, now has a projected release date of 2010.


Dieses Album enthält kein Booklet