---
Album Info
Album Veröffentlichung:
2019
HRA-Veröffentlichung:
01.11.2019
Das Album enthält Albumcover
1

Néon

04:03

2

Receptor

04:40

3

Diver

04:11

4

Flooding

04:59

5

Surface

05:56

6

Approval

05:17

7

Isolation

02:58

8

Collective

05:17

Total Runtime

37:21
Info zu Diver
Auf der Bühne am Match And Fuse-Festival in Zürich, erhoben auf dem kleinen Balkon des Kunsthauses Zofingen, oder als Zampano bei den immer wieder mitreissenden Auftritten von Egopusher – Tobias Preisig und seine elektronisch verstärkte Geige bieten hierzulande seit Jahren unvergleichliche Konzerterlebnisse. Mit "Diver" gibt es die Kompositionen des in Berlin lebenden Schweizers nun endlich als kleine Schatztruhe, die in jedem Moment wieder geöffnet und erforscht werden kann. Ein Debütalbum der Neo-Klassik und des Ambient, frisch und niemals ermüdend.
Beherrscht wird das Album "Diver" von einer Atmosphäre, welche alle Bewegungen verlangsamt und die Gedanken fokussiert anordnet. Tobias Preisig spielt Lieder, die sich zart und immer dichter werdend aufbauen, sich zu unwiderstehlichen Melodien umformen und die Räume mit Hall und Klang füllen. Neben der Geige, welche gestrichen, gezupft oder mit Effektgeräten unendlich gross gemacht wird, ergänzen Bässe und Synthesizerflächen das Geschehen. Es entsteht ein schwereloser Raum, durch den einzelne Gravitationskörper fliegen, Rhythmen und Arrangements anziehen, neue Systeme entstehen lassen.
Die Liednamen geben die Stimmungen vor, "Flooding" und "Surface" zeigen mit einzelnen Worten, was Tobias Preisig in seiner Musik macht: Er verführt in neue Umgebungen, er lässt Klänge um unsere Körper fliessen. "Diver" überzeugt vollends, dank der ewig währenden Schönheit ("Approval"), dank der mysteriösen Gestalt ("Receptor"). Drei Jahre hat der Künstler an diesen Liedern gearbeitet, nun endlich sind die acht Tracks organisch anmutend auf einem Album versammelt. Mögen sie uns für immer viel Freude bereiten. (Michael Bohli)
Tobias Preisig
Recorded, Produced & Mixed by: Jan Wagner
Mastered by: Zino Mikorey, Berlin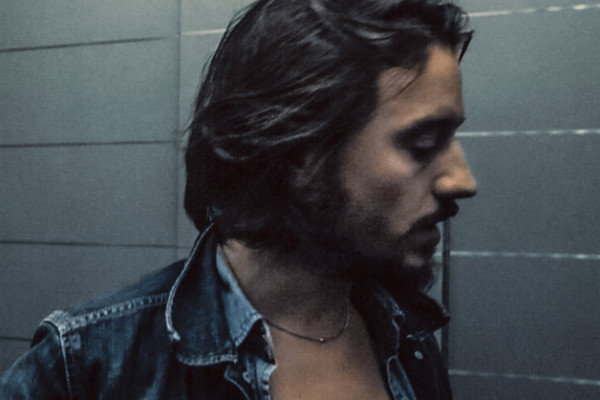 Tobias Preisig
is a Swiss born, Berlin based violin player on the border of experimental, ambient and electronic music.
He performs Solo concerts and is touring mainly with his electronica duo Egopusher in Europe and Asia at Festivals such as Montreux Jazz, London Jazz, Mama Paris, Reeperbahn Hamburg, Jarasum Jazz South Korea and Tokyo Jazz Japan. He also plays with Levitation, a duo with Stefan Rusconi on church organ, exploring the richness of drones and noisemusic.
Recent collaborations with Colin Stetson Sorrow, The Cinematic Orchestra, Youn Sun Nah and Jan Bang.


Dieses Album enthält kein Booklet