---
Album Info
Album Veröffentlichung:
2020
HRA-Veröffentlichung:
03.04.2020
Das Album enthält Albumcover Booklet (PDF)
Sergei Prokofiev (1891 - 1953): Cello Sonata in C Major, Op. 119:

1

Cello Sonata in C Major, Op. 119: I. Andante grave

11:06

2

Cello Sonata in C Major, Op. 119: II. Moderato

04:50

3

Cello Sonata in C Major, Op. 119: III. Allegro, ma non troppo

07:36

Dmitri Shostakovich (1906 - 1975): Cello Sonata in D Minor, Op. 40:

4

Cello Sonata in D Minor, Op. 40: I. Allegro non troppo

11:12

5

Cello Sonata in D Minor, Op. 40: II. Allegro

02:59

6

Cello Sonata in D Minor, Op. 40: III. Largo

07:19

7

Cello Sonata in D Minor, Op. 40: IV. Allegro

04:05

Aram Khachaturian (1903 - 1978):

8

Cello Sonata-Fantasia

13:47

Total Runtime

01:02:54
Info zu Prokofiev, Shostakovich & Khachaturian: Cello Sonatas
Cello Sonatas: Prokofiev/Shostakovich/Khachaturian by Marina Tarasova and Ivan Sokolov - More New Recordings from Marina Tarasova following up the recent successes on Northern Flowers
Marina Tarasova, cello
Ivan Sokolov, piano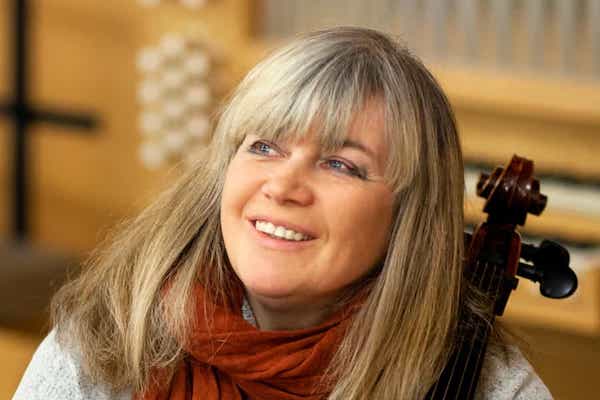 Marina Tarasova
has been one of the most renowned Russian cellists; a winner of international competitions in Prague, Florence and Paris and a laureate of the International Tchaikovsky Competition in Moscow. Having performed on the concert platform since the age of 16, she has many top-selling discs of concertos by Myaskovsky, Kabalevsky, Davidoff, Khachaturian, as well as collections by Rachmaninov and Cassado (all on ALTO), and newer ones on Northern Flowers of Weinberg (three discs), and Davidoff, plus Sonatas by Shostakovich, Khachaturian and Tcherepnin, as well as a recent release of Bach's suites for Solo Cello on the Divine Art label.
Her repertoire includes works by Russian and Western European composers from the 17th to the 20th century. She is among the first to have played works by modern Russian composers such as Andrei Eshpai, Boris Tchaikovsky, Kirill Volkov, Shirvani Chalaev and Oleg Galahov. She has performed with many prominent musicians including Yuri Bashmet, Edward Grach, FrankImmo Zichner, Pascal Devoyon and Christian Ivaldi, and with, among others, the conductors Mariss Jansons, Gennady Rozhdestvensky, Kurt Masur, and Mikhail Pletnev.
Since 2005 she has been the President and a solo cellist of the charity foundation known as the International Classical Music Salon of Marina Tarasova and Alexander Polezhaev and is also the director of Santa, an organisation for the rescue of stray animals. In 2006, she promoted 120 concerts for the charity foundation Stars of Russia and Europe and in 2007, 80 more concerts (including international festivals) and, the following year, 110 concerts of Russian music across Turkey and in Moscow. In 2009, she organised 90 concerts in Russian cities, in memory of victims of terrorism and, in 2010, more charity concerts to help protect stray animals and the environment. In August 1995, Marina Tarasova was awarded the honorary title 'Meritorious Artist of the Russian Federation' and, in 2004, the charity Benefactors of the Century made her a member of the order The Patrons of the Century. In 2007, this same fund awarded her the Patron's Golden Certificate. Also in 2007, she was awarded the Order for the Revitalisation of Traditions of Charity and Patronage. Also solo cellist of the Moscow Philharmonic Society, Marina Tarasova graduated from the Moscow State Conservatoire in 1984 in the cello class of Alexander Fedorchenko and Professor Natalia Shahovskaya. She was the prize winner at international competitions in Prague, Florence and in Moscow and she also won a Grand Prix in Paris.
"Marina Tarasova symbolises new thinking both in classical and modern music. The thinking is often unusual, at times paradoxical but always convincing. When Marina Tarasova is on stage, the audience is never indifferent. She has a unique performing style which comprises the best traditions of the Russian cello school and her own bright personality – a bursting temperament and the tendency to explore the human soul. Marina Tarasova's intricate and deep feeling of the wide emotional fabric of music helps her to accurately and strongly convey her sentiments to audiences.
"Critics have noted her extremely beautiful sound ... There seem to be no technical difficulties for her. Today Marina Tarasova occupies a position amongst the elite of world performers. She continues to visit many countries with great success. Yet the prizes in competitions are not the main thing in Marina's creative life. Rather, this is a continuous drive for perfection and the possibility to realise her own talent fully, along with mutually enriching contact with her audience, which she cherishes the most." (Le Figaro, France)
Ivan Sokolov
a Russian pianist, composer, and educator, has established himself as a leading figure of the Russian music scene for over three decades. An insightful interpreter and dazzling performer of baroque, classical, and romantic repertoire, Sokolov is also an internationally acclaimed champion of new music and rarely heard works. His close collaborations with composers such as E. Denisov, S. Gubaidulina, N. Sidelnikov, A. Schnittke, G. Ustvolskaya, V. Silvestrov, A. Vustin, N. Korndorf, A. Raskatov, etc. have resulted in Sokolov's numerous world premieres of their works, as well as in other major projects (e.g., recording the complete Piano Sonatas and Preludes by Ustvolskaya under the Triton label).
Sokolov is widely recognized as a groundbreaking artist who introduced Russian audiences to the Western European and American avant-garde composers K. Stockhausen, P. Boulez, G. Crumb, J. Cage, M. Feldman, etc. Furthermore, he was among the founders and major performers at the famous Alternativa new music festival held in Moscow at the start of the perestroika. Now, he regularly appears in other festivals including Moscow Autumn, December Nights, A. Sakharov International Art Festival, International Diaghilev Festival (Russia), Schleswig-Holstein Musikfestival, Frankfurter Feste (Germany), Luezerner Festwoche (Switzerland), and Icebreaker (USA).
Sokolov has performed with distinguished artists such as pianists Martha Argerich and Alexei Lubimov, violinists Tatiana Grindenko, Daniel Hope, and Patricia Kopatchinskaja, cellists Natalya Gutman and Alexander Ivashkin, and conductors Gennady Rozhdestvensky, Alexander Lazarev, and Andrey Boreyko. He graduated from the Moscow Tchaikovsky Conservatory, where his primary teachers were Lev Naumov (piano) and Nikolai Sidelnikov (composition).
Ivan Sokolov's own music is performed in Russia and beyond. Possessing a striking ability to compose in different styles, he constantly searches for a unique stylistic approach that reveals the deepest semantic level of music. He has written one opera, two instrumental theater pieces, more than twenty chamber music works, over ten pieces for the percussion ensemble, about two hundred songs, and music for choir, vocal ensembles, piano, and other solo instruments.
As an educator, Ivan Sokolov is a faculty member of the Russian Gnesins Academy of Music and the Moscow Tchaikovsky Conservatory. There he teaches a highly demanded course called Study of Musical Content, which is closely linked with his own intensive compositional work. Moreover, he teaches 20th and 21st century piano music at the Department of Historic and Contemporary Performance.
Ivan is a regular guest at the Moscow Radio broadcast programs. He has a number of music research publications.


Booklet für Prokofiev, Shostakovich & Khachaturian: Cello Sonatas