---
Album Info
Album Veröffentlichung:
2023
HRA-Veröffentlichung:
21.09.2023
Das Album enthält Albumcover
Entschuldigen Sie bitte!
Sehr geehrter HIGHRESAUDIO Besucher,
leider kann das Album zurzeit aufgrund von Länder- und Lizenzbeschränkungen nicht gekauft werden oder uns liegt der offizielle Veröffentlichungstermin für Ihr Land noch nicht vor. Wir aktualisieren unsere Veröffentlichungstermine ein- bis zweimal die Woche. Bitte schauen Sie ab und zu mal wieder rein.
Wir empfehlen Ihnen das Album auf Ihre Merkliste zu setzen.
Wir bedanken uns für Ihr Verständnis und Ihre Geduld.
Ihr, HIGHRESAUDIO
1

Bags Theme

01:34

2

I'll Wait

02:53

3

I Tried to Draw a Straight Line

03:49

4

Home Alone House

03:00

5

Skip This One

03:33

6

Did I Mention I'm Sorry

03:18

7

Birds of a Feather

02:25

8

Living Like This

03:35

9

Family of Six

05:00

10

The Freedom to Fuck Off

04:03

11

How Bout That

04:34

12

Goodnight Nurse

05:02

Total Runtime

42:46
Info zu USA
Acclaimed indie artist Petey will release USA – his first album for Capitol Records.
On his new album USA, Chicago-bred singer/songwriter Petey bares his soul about all the endless things that keep him up at night. As he muses on everything from masculinity to anxiety to the very nature of human existence, the Los Angeles-based artist drifts between warmhearted sincerity and delightfully warped humor—a deeply affecting dynamic that also defines the absurdist alt-comedy that's earned him a massive following on TikTok. Built on his idiosyncratic but viscerally charged breed of alt-pop/rock, Petey's Capitol Records debut ultimately brings a gloriously strange convergence of comfort, catharsis, and unrelenting joy.
The follow-up to his 2022 debut Lean Into Life, USA finds Petey working with co-producers John DeBold (Wallows, Remi Wolf) and Aidan Spiro to piece together what he refers to as "an origin story of a typical American male in their 30s." While the album includes decidedly autobiographical tracks like "Home alone house"—a real-life account of getting busted smoking weed on the beach in eighth grade—Petey's songwriting often takes the form of impressionistic vignettes revealing the sheer depth and scope of his inner world. On "I'll wait," for instance, he delivers an explosive piece of pop-punk whose lyrics offer a candid perspective on mental health. "It's a song from the mindset of an anxious man who's acutely aware of the resources available to him, but for whatever reason decides to just wait it out," Petey explains. "There's some recognition that doing nothing will make the problem drag out longer, but there's also an understanding that the uncomfortable moment will eventually end—just like everything else in life."
Mainly recorded at Gold-Diggers Sound in L.A., USA came to life with equal parts intention and spontaneity. "For me making music has always been like throwing spaghetti at the wall, and working with John and Aidan allowed me to be reckless and experimental while giving each song the care it deserved," says Petey, who plays guitar, bass, drums, and synth on USA. "It helped me fulfill the only real goal I had for the album, which was to make sure every single song would be super-fun to play live." To that end, "Family of six" unfolds in dance-ready grooves as Petey shares a fantastically surreal meditation on gender expression. "We hear so much today about toxic masculinity, so the idea behind that song is trying to reclaim masculinity in a way that's actually positive and helpful," he says. "Each stanza is imagining a parallel universe where the laws of physics are different, and therefore I'm the best version of a man that I could be." On "Did mention I'm sorry?," USA takes on a combustible urgency as Petey captures the kind of all-consuming insecurity that tips into self-indulgence. "It's about someone who's so self-conscious that it becomes almost narcissistic, because they can't stop obsessing about their own anxiety," he says. And on "I tried to draw a straight line," Petey cycles through a whirlwind of existential questions, offsetting the track's uneasy bewilderment with sweetly lilting rhythms and majestic guitar work. "That song's an overview of my mental state when I'm over-analyzing everything," he says. "It ends with wondering if we're living in a simulation, and all the paranoid but also calming thoughts that come with that."
At turns philosophical, introspective, and wildly playful, the lyrics to USA mostly emerged as Petey hiked the trails surrounding an abandoned gold mine in the San Gabriel Mountains. "Hiking has become a really good creative vessel for me," he says. "Once you get used to a trail it becomes second nature, which leaves space for your brain to think in different ways." A longtime musician who previously played drums in Chicago-based indie-rock band Young Jesus, he first started writing songs at the age of 27 after making his way through a series of dead-end jobs. "I never earned more than minimum wage, and I never felt like I was capable of exceling at anything within the realm of American capitalism," he says. "But then I wrote a song and put it on Spotify, and that somehow ended up being the thing that worked." A bittersweet but exuberant breakup song, Petey's debut single "Apple TV Remote" soon led to his signing to indie label Terrible Records, who later released Lean Into Life and helped pave the way for his signing to Capitol Records in 2022.
With the release of USA, Petey hopes that exposing his deepest neuroses might have a liberating impact on the listener. "So much of life is out of our control, which is really scary, but hopefully these songs will help people feel a little better and less alone in their struggle," he says. "I hope everyone can find some kind of solace in recognizing that life is incredibly complicated for everyone—so instead of spending too much time ruminating on a mistake you've made or something that went wrong, maybe the best thing is to go easy on yourself and let it go."
Petey
Please Note: We offer this album in its native sampling rate of 96 kHz, 24-bit. The provided 192 kHz version was up-sampled and offers no audible value!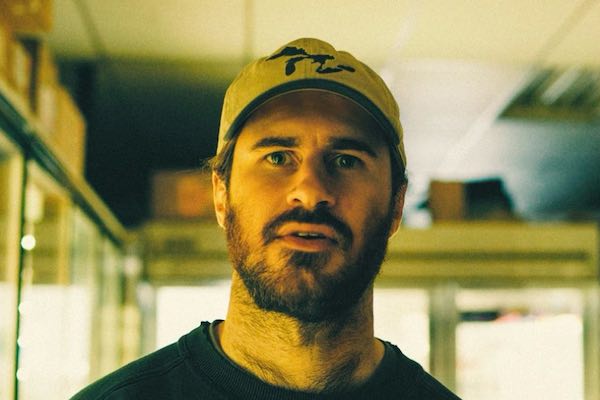 Petey
(born Peter Martin) is a singer, songwriter, multi-instrumentalist, and producer who combines introspective and transformative lyrics with a spirited amalgam of indie rock, emo, punk, and electro-pop. In 2020 he began posting a popular series of absurdist alt-comedy sketches on his social media channel, and in 2021 he issued his debut full-length effort, Lean Into Life.
Born in suburban Detroit and raised in Chicago, Martin moved to Los Angeles in 2014 after attending college in New Orleans. Inspired by artists like Death Cab for Cutie and Modest Mouse, he inked a deal in 2019 with Terrible Records and released the EPs Checkin' Up on Buds, High Life from the Bottle on the Beach, and Car Practice. Forced into isolation with the rest of the world in 2020 and unable to tour due to the COVID-19 pandemic, Martin channeled his creative energy into a series of alt-comedy videos that helped earn him nearly a million followers. In 2021 Petey released his debut long-player, the ebullient and life-affirming Lean Into Life, which included the singles "We Go on Walks," "Don't Tell the Boys," and the propulsive title cut.


Dieses Album enthält kein Booklet