---
Album Info
Album Veröffentlichung:
2019
HRA-Veröffentlichung:
01.11.2019
Das Album enthält Albumcover Booklet (PDF)
Juris Karlsons (b. 1948):

1

Oremus...

07:42

2

Adoratio: I. Bars 1-86

07:27

3

Adoratio: II. Bars 87-314

14:34

4

Adoratio: III. Bars 315-389

05:35

5

Adoratio: IV. Bars 390-460

05:54

6

Le lagrime dell'anima...

12:33

7

Ora pro nobis

07:21

Total Runtime

01:01:06
Info zu Oremus
Oremus is choral piece written by the composer in 2018 for the Latvian Radio Choir. It was premiered as part of the Lincoln Center White Light Festivals. When writing this work, no doubt Karlsons had specifically the sound and vocal abilities of the choir in mind. The largest work of the album is Adoratio (2010), a symphonic, single-movement work for choir and orchestra with a duration of over 30 minutes. Yet, this powerful work filled with drama can, like a symphony, be clearly divided into musical sections. Le lagrime dell'anima (2013) for piano and choir is based on a short poem written by the composer: "Here are just seven simple notes that are born on a beautiful summer evening when watching the sunset. The stars slowly light up, one, then another. You wait for the next one. The seven sounds of stars are gradually born under the pianist's fingers, somewhere in the silence they appear in the chorus's intonations, and finally intertwined in a melodic line," the composer describes. The final piece of the album, Ora pro nobis (2019), is a tribute to Virgin Mary based on an earlier work and written for Sigvards Kļava.
Latvian Radio Choir
Sinfonietta Riga
Sigvards Klava, conductor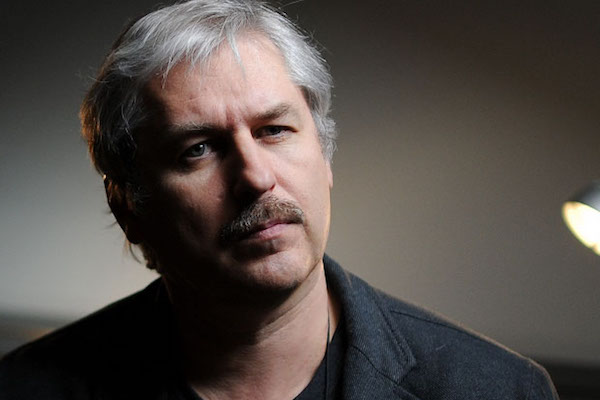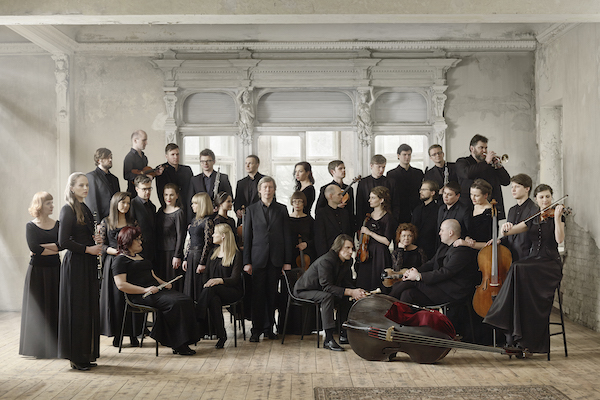 Sinfonietta Riga
Juvenescent fervour and vitality, thirst for knowledge and high professionalism, excellent work and enthusiasm – this is the formula for the State Chamber Orchestra Sinfonietta Rīga. Since the foundation of the orchestra in 2006, Normunds Šnē is its Artistic Director and Chief Conductor. The musicians of Sinfonietta Rīga are young and open to creative challenge – they are studying the traditions of Baroque music performance and the nuances of the interpretation of Classical music; they are brilliant performers of the contemporary music and do not shy away from non-academic experiments and cross-over projects. The promotion of the genre of chamber symphony in Latvian music is among the ambitions of the orchestra – twice a year Sinfonietta Rīga commissions a new score.
The Chamber Orchestra Sinfonietta Rīga regularly enjoys collaborating with guest conductors – a number of various programmes have been staged in cooperation with Paavo and Kristjan Järvi, Heinz Holliger, John Storgårds, Christoph Poppen, Juha Kangas, Risto Joost and Tõnu Kaljuste.
Brilliant soloists have performed together with Sinfonietta Rīga: Monika Groop, Inga Kalna and Olga Pasichnyk (Pasiecznik); as well as pianists Kristian Bezuidenhout, Alexander (Lexo) Toradze and Diana Ketler, the most prominent Latvian organist Iveta Apkalna, violinists Kolja Blacher, Pekka Kuusisto, Isabelle Faust, Thomas Gould, Alina Pogostkina, Baiba Skride, Augustin Dumay and Alexander Janiczek, colleagues from Artemis quartet - violinist Vineta Sareika and violist Gregor Sigl, violist Maxim Rysanov, cellist Sol Gabetta, oboe soloist Alexei Ogrintchouk, trombone soloist Christian Lindberg, jazz drummer Peter Erskine, accordionist Ksenija Sidorova, flutist Patrick Gallois, clarinetists Jörg Widmann and Emil Jonason and the experts of the early music Andrew Lawrence-King and Enrico Onofri. The orchestra tightly collaborate with the Latvian Radio Choir and its conductor Sigvards Kļava. Together, they have annually staged several musical programmes including the first performances of Latvian sacred music.
Sinfonietta Rīga has toured to Paris, the Herkulessaal (Hercules Hall) in Munich and the Lincoln Center in New York; the orchestra has performed in the Old Opera House (Alte Oper) in Frankfurt, The Laeiszhalle in Hamburg and at the Philharmonic Halls in Kiev and St. Petersburg. In 2016 Sinfonietta Rīga, led by conductor Paavo Järvi, opened the 6th Pärnu Music Festival; in September of the same year the orchestra gave a concert at the Baltic Sea Festival in Stockholm's Berwaldhallen with the Latvian Radio Choir and it's artistic director Sigvards Kļava.
In January 2017 the orchestra gave world premiere of David Lang's "Shade" with the Storioni Trio in Muziekgebouw Eindhoven and De Doelen concert hall in Rotterdam; in February 2017 the orchestra resounded new Elbe Philharmonic Hall in Hamburg; in March 2017 Sinfonietta Rīga went to Netherlands again, giving performances with the Latvian Radio Choir at the most important concert venues of this country.
The contribution of the Chamber Orchestra Sinfonietta Rīga to the recording of the album Adam's Lament by Estonian composer Arvo Pärt (ECM) has won them a Grammy Award; but the rest of the eight recorded albums have been released by the devoted partners of Sinfonietta Rīga: Wergo, Ondine, Edition Records and Challenge Records. Threefold the orchestra has been awarded the highest prize of its country for achievement in culture and music – the Great Music Award.
Sigvards Kļava
(1962) is one of the most outstanding Latvian conductors, also a professor of conducting and a producer, Music Director of the Latvian Radio Choir since 1992. As a result of Sigvards Kļava's steady efforts, the Latvian Radio Choir has become an internationally recognized, vocally distinctive collective, where each singer possesses a creative individuality.
Sigvards Kļava is an extremely capable and creative manager. Under his guidance, the choir has recorded a number of choral works by little known or completely forgotten composers of the past, as well as formed a friendly collaboration with a number of notable Latvian composers – Juris Ābols, Andris Dzenītis, Maija Einfelde, Ēriks Ešenvalds, Arturs Maskats, Kristaps Pētersons, Santa Ratniece, Pēteris Vasks should be named among many others here. It was his initiative to call into being several concert series loved by public: Meeting in Music, Evening Talk at St. John's or Sacred Chants.
Another idea of his was the collaboration with the most brilliant representatives of Latvian traditional music – The Suiti Wives, Ilga Reizniece and Zane Šmite. Together with director Uģis Brikmanis he has collected and recorded the samples of Catholic musical culture in Kurzeme (Courland) and Latgale regions – the chants sung by women of several generations. Kļava has been active in the field of amateur choir movement as well – a leader of several distinguished amateur choirs, then an appointed Chief Conductor and a part of the steering committee of the Latvian Song Festival. Sigvards Kļava is Professor at the Jāzeps Vītols Latvian Academy of Music.
He has graduated from the Jāzeps Vītols Latvian Academy of Music in the capacity of conductor, studied at Bachakademie Stuttgart and enjoyed master classes given at the Oregon Bach Festival. Kļava is a multiple winner of the Latvian Grand Music Award; he also has received the Award of the Cabinet of Ministers of Latvia. He has performed at the Concertgebouw and Muziekgebouw of Amsterdam, Berliner Konzerthaus and Philharmonie, the Berlioz Opera House Montpellier, Théâtre des Champs-Élysées and Cité de la musique in Paris, Bervaldhallen in Stockholm, Dresdner Frauenkirche, New York Lincoln Centre a. o. Kļava is frequently engaged as a member of international juries as well.


Booklet für Oremus