---
Album Info
Album Veröffentlichung:
2023
HRA-Veröffentlichung:
23.12.2022
Das Album enthält Albumcover
Harold Noben (b. 1978):

1

Noben: Apesar de você

06:28

Gwenaël Grisi (b. 1989):

2

Grisi: Grândola, Vila Morena

06:21

Fabian Fiorini (b. 1973):

3

Fiorini: Disapparition

05:11

Benoît Mernier (b. 1964):

4

Mernier: Strange Fruit

05:28

Margaret Hermant (b.):

5

Hermant: Rainbow

03:07

Claude Ledoux (b. 1060):

6

Ledoux: Laph`ekhona

05:59

Apolline Jesupret (b.):

7

Jesupret: De mille murmures

03:57

Karol Beffa (b. 1973):

8

Beffa: Tabula rasa

05:34

Jean-Luc Fafchamps (b. 1960):

9

Fafchamps: Ain't got no…

04:52

Gwenaël Grisi:

10

Grisi: Bella Ciao

06:44

Alexander Gurning (b. 1973):

11

Gurning: Independance Chacha

06:21

Total Runtime

01:00:02
Info zu CHANGE
Es gibt in der Geschichte Beispiele für Musik, die eine praktische, konkrete Rolle gespielt hat, eine kraftvolle Rolle, eine wesentliche Rolle... Elsa de Lacera und Pierre Solot wollten die Erinnerung an die Musik, die die Welt verändert hat, sublimieren, indem sie elf Lieder, Airs und Chansons zusammenstellten.
Zehn belgische und französische Komponisten wurden beauftragt, junge und nicht mehr ganz so junge, Männer und Frauen: Sie wählten ihr Lied, ihren Kampf, und es stand ihnen frei, diese Erinnerungen und historischen Momente durch neue Kompositionen wiederzubeleben.
Elf Lieder des Kampfes, des Widerstands, elf musikalisch erhobene Fäuste unter so vielen anderen in der Weltgeschichte, dieser Geschichte, die nicht vergessen werden darf, deren musikalische Erinnerungen noch im Herzen dieser elf Kreationen von heute mitschwingen, für den Wandel, für den Frieden und für die Brüderlichkeit.
Elsa de Lacerda, Geige
Pierre Solot, Klavier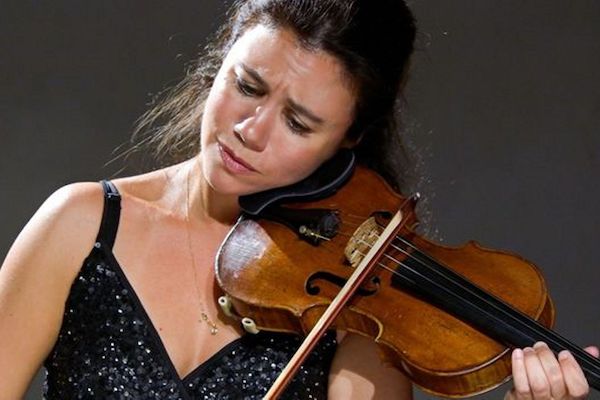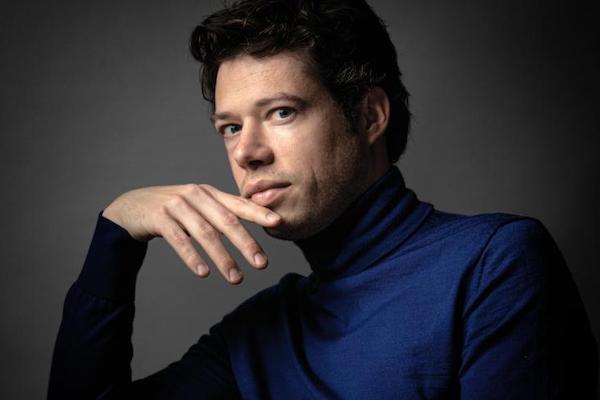 Elsa de Lacerda
At the age of 14, Elsa de Lacerda won the Crédit Communal competition. A few months later she played as a soloist with the Royal Philharmonic Orchestra of Liège. She then joined the class of Endré Kleve at the Brussels Conservatory where she won five First Prizes and Superior Diplomas with Great Distinction. First violin of the Alfama Quartet for 15 years, she has performed all over Europe and has received numerous awards.
For the past 20 years, Elsa de Lacerda has also had a passion for music journalism. As a producer and presenter on Musiq3 for 13 years, she has presented the Queen Elisabeth Violin and Cello Competition on several occasions and produced "Autour de Midi". In 2005, she founded the Alfama Quartet which performs throughout Europe. The Quartet has recorded 7 CDs for the labels Fuga Libera, Cyprès and Harmonia Mundi. She works as a coordinator and journalist for music reports for the Mezzo channel and Radio Judaïca. She regularly introduces the concerts of Bozar Music and writes for Le Soir and Le Vif l'Express.
Pierre Solot
Born in Brussels in 1983. Pianist, lecturer, radio host, teacher, actor and author, Pierre Solot gives concerts in Europe and Asia (Belgium, France, United Kingdom, Iran,...). In addition to the numerous concerts he gives as a soloist, in chamber music or with orchestra, he participates in various theatrical projects with the actor Emmanuel De Candido, as a musician, actor or composer (Novecento pianiste by Alessandro Baricco, Comme une larme sur un sourire by Pierre Solot, Un Fleuve à la frontière by Emmanuel De Candido, Exils 1914 by the Compagnie MAPS...). He is a performer and designer of the show Cinéma à 4 mains (Théâtre Royal de Namur). A graduate of the Royal Conservatory of Brussels and the Eduardo Del Pueyo European Piano Mastery Centre, he studied with V. Delemazure, Teresa Escudero, Burkard Spinnler and Jean-Claude Vanden Eynden. He obtained a first prize in piano and chamber music, as well as a Master's degree in piano. He also holds a degree in Musicology from the Ecole des Hautes Etudes en Sciences Sociales in Paris. Pierre Solot gives lectures, publishes articles and collaborates regularly with the Orchestre Philharmonique Royal de Liège. He is also the author of the novel La balade de Stiva Leko, which won first prize in the "first novel" competition of the Editions oléronaises in 2011, a book now published by this publishing house.


Dieses Album enthält kein Booklet