---
Album Info
Album Veröffentlichung:
2023
HRA-Veröffentlichung:
20.01.2023
Das Album enthält Albumcover Booklet (PDF)
Wolfgang Amadeus Mozart (1756 - 1791): Piano Sonata No. 16 in C Major, K. 545:

1

Mozart: Piano Sonata No. 16 in C Major, K. 545: I. Allegro

03:18

2

Mozart: Piano Sonata No. 16 in C Major, K. 545: II. Andante

05:07

3

Mozart: Piano Sonata No. 16 in C Major, K. 545: III. Rondo. Allegretto

01:44

Piano Sonata No. 4 in E-Flat Major, K. 282:

4

Mozart: Piano Sonata No. 4 in E-Flat Major, K. 282: I. Adagio

08:11

5

Mozart: Piano Sonata No. 4 in E-Flat Major, K. 282: II. Menuetto

04:02

6

Mozart: Piano Sonata No. 4 in E-Flat Major, K. 282: III. Allegro

03:12

Fantasia in C Minor, K. 475:

7

Mozart: Fantasia in C Minor, K. 475

12:08

Piano Sonata No. 14 in C Minor, K. 457:

8

Mozart: Piano Sonata No. 14 in C Minor, K. 457: I Allegro

08:38

9

Mozart: Piano Sonata No. 14 in C Minor, K. 457: II. Adagio

08:09

10

Mozart: Piano Sonata No. 14 in C Minor, K. 457: III. Molto allegro

05:14

Total Runtime

59:43
Info zu Mozart: Piano Sonatas, Vol. 6
SOMM Recordings' acclaimed survey of Mozart's Piano Sonatas by Peter Donohoe reaches its end with Volume 6 featuring four works illustrating the composer's endless fascination and creative invention with the piano.
Mozart described the Piano Sonata No.16 (K.545) as "a little piano sonata for beginners". It is so much more than that. As Christopher Morley says in his authoritative booklet notes: "Sounding deceptively simple… the opening movement even so probes the player's technique with a searching spotlight with scales demanding clarity and fluidity, sequences shared between both hands requiring equality of balance, and an absolute steadiness of pulse".
The early Piano Sonata No.4 (K.282), says Morley, reveals the likely influence of CPE Bach, a "rococo/galant bridge between Baroque and Classical approaches". This revealing six-volume survey concludes with the "awesome pairing" of the improvisatory K.475 Fantasia and Piano Sonata No.14 (K.457), "the Fantasia, which encapsulates so much over so short a span… puts the pragmatic resourcefulness of the sonatas themselves into such telling perspective".
"Another valuable and indeed unique collection of music from SOMM. For admirers of Gustav Holst's music it is a consistent frustration that his wider fame rests on a handful of – if not a single – work. This generously filled (76:19) CD is a case in point.… n excellent survey – very well performed, well engineered and presented with SOMM's usual quality liner which includes all texts in English only. The range of music and styles is interesting from simple and direct hymn settings to demanding multi-part anthems. Probably Holst's greatest music for chorus – either a capella or accompanied – lies elsewhere with his Rig Veda settings pre-eminent. But this disc does fill important and useful gaps in available knowledge of this important composer. I like very much the performing style of William Vann and his Royal Hospital Choir. They are a very accomplished group but at the same time the sound they make has the authentic ring of an Anglican church choir. A rewarding and valuable disc." (Nick Barnard, MusicWeb International)
Peter Donohoe, piano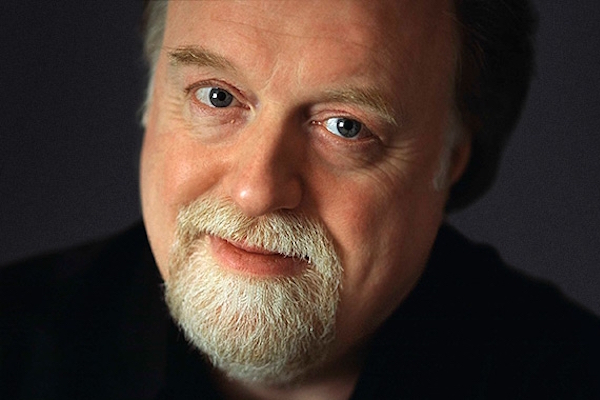 Peter Donohoe
In the years since his unprecedented success as Silver Medal winner of the 1982 7th International Tchaikovsky Competition in Moscow, Peter Donohoe has built an extraordinary world-wide career, encompassing a huge repertoire and over forty years' experience as a pianist, as well as continually exploring many other avenues in music-making. He is acclaimed as one of the foremost pianists of our time, for his musicianship, stylistic versatility and commanding technique.
During recent seasons Peter Donohoe's performances included appearances with the Dresden Staatskapelle with Myung-Whun Chung, Gothenburg Symphony with Gustavo Dudamel and Gurzenich Orchestra with Ludovic Morlot. He also performed with the Netherlands Radio Philharmonic Orchestra, Royal Philharmonic Orchestra and played both Brahms Concertos with the Vancouver Symphony Orchestra. Last season his engagements included appearances with the City of Birmingham Symphony and Helsinki Philharmonic Orchestras and an extensive tour o South America. He also took part in a major Messiaen Festival in the Spanish city of Cuenca, to celebrate the 100th anniversary of the composer's birth.
Peter Donohoe played with the Berliner Philharmoniker in Sir Simon Rattle's opening concerts as Music Director. He has also recently performed with all the major London Orchestras, Royal Concertgebouw, Leipzig Gewandhaus, Munich Philharmonic, Swedish Radio, Orchestre Philharmonique de Radio France, Vienna Symphony and Czech Philharmonic Orchestras. He was an annual visitor to the BBC Proms for seventeen years and has appeared at many other festivals including six consecutive visits as resident artist to the Edinburgh Festival, eleven highly acclaimed appearances at the Bath International Festival, La Roque d'Anthéron in France, and at the Ruhr and Schleswig Holstein Festivals in Germany. In the United States, his appearances have included the Los Angeles Philharmonic, Boston, Chicago, Pittsburgh, Cleveland and Detroit Symphony Orchestras. Since 1984 he has visited all the major Australian Orchestras many times, and since 1989 he has made several major tours of New Zealand with the New Zealand Symphony Orchestra. He has recently returned from a highly acclaimed tour of Argentina with the National Symphony Orchestra of Venezuela.
He has worked with many of the worlds' greatest conductors including Christoph Eschenbach, Neeme Jarvi, Lorin Maazel, Kurt Masur, Andrew Davis and Yevgeny Svetlanov. More recently he has appeared as soloist with the next generation of excellent conductors such as Gustavo Dudamel, Robin Ticciati and Daniel Harding.
He is a keen chamber musician and performs frequently with the pianist Martin Roscoe. They have given performances in London and at the Edinburgh Festival and have recorded discs of Gershwin and Rachmaninov. Other musical partners have included the Maggini Quartet, with whom he has made recordings of several great British chamber works.
In 2001 Naxos released a disc of music by Gerald Finzi, with Peter Donohoe as soloist, the first of a major series of recordings which aims to raise the public's awareness of British piano concerto repertoire through concert performance and recordings. Discs of music by Alan Rawsthorne, Sir Arthur Bliss, Christian Darnton, Alec Rowley, Howard Ferguson, Roberta Gerhard, Kenneth Alwyn, Thomas Pitfield, John Gardner and Hamilton Harty have since been released to great critical acclaim.
Peter Donohoe has made many fine recordings on EMI Records, which have won awards including the Grand Prix International du Disque Liszt for his recording of the Liszt Sonata in B minor and the Gramophone Concerto award for the Tchaikovsky Piano Concerto no. 2. His recordings of Messiaen with the Netherlands Wind Ensemble for Chandos Records and Litolff for Hyperion have also received widespread acclaim. His recording of Brahms' 1st Concerto with Svetlanov and the Philharmonia Orchestra was voted best available recording by the US magazine Stereo Review.
He studied at Chetham's School of Music for seven years, graduated in music at Leeds University, where he studied composition with Alexander Goehr, and the Royal Northern College of Music, studying piano with Derek Wyndham. He then went on to study in Paris with Olivier Messiaen and Yvonne Loriod. His prize-winning performances at the British Liszt Competition in London in 1976, the Bartok-Liszt Piano Competition in Budapest in the same year, and the Leeds International Piano Competition in 1981 helped build a major career in the UK and Europe. Then his activity in the competitive world culminated in the International Tchaikovsky Competition in Moscow in 1982, which shot his name into world-wide prominence. In June 2011 he returned to Moscow as a jury member for the 14th International Tchaikovsky Competition.
He is vice-president of the Birmingham Conservatoire and has been awarded Honorary Doctorates of Music from the Universities of Birmingham, Central England, Warwick, East Anglia, Leicester and The Open University.
Peter Donohoe was awarded a C.B.E. for services to music in the 2010 New Year's Honours List.


Booklet für Mozart: Piano Sonatas, Vol. 6