---
Album Info
Album Veröffentlichung:
2020
HRA-Veröffentlichung:
07.02.2020
Das Album enthält Albumcover Booklet (PDF)
Maurice Ravel (1875 - 1937):

1

Prélude, M. 65

01:33

Maurice Ravel: Le tombeau de Couperin, M. 68:

2

Le tombeau de Couperin, M. 68: I. Prélude

03:14

3

Le tombeau de Couperin, M. 68: II. Fugue

03:30

4

Le tombeau de Couperin, M. 68: III. Forlane

06:13

5

Le tombeau de Couperin, M. 68: IV. Rigaudon

03:19

6

Le tombeau de Couperin, M. 68: V. Menuet

05:20

7

Le tombeau de Couperin, M. 68: VI. Toccata

03:51

Maurice Ravel: Le tombeau de Couperin, M. 68:

8

Menuet in C-Sharp Minor, M. 42

01:01

9

À la manière de Borodin, M. 63 No. 1

01:56

10

À la manière de Chabrier, M. 63 No. 2

02:11

11

Menuet sur le nom d'Haydn, M. 58

02:11

Franz Liszt (1811 - 1886):

12

Ballade No. 2 in B Minor, S. 171

17:16

Johann Sebastian Bach (1685 - 1750): Capriccio in B-Flat Major, BWV 992 "On the Departure of the Beloved Brother":

13

Capriccio in B-Flat Major, BWV 992 "On the Departure of the Beloved Brother": I. Arioso. Adagio

01:44

14

Capriccio in B-Flat Major, BWV 992 "On the Departure of the Beloved Brother": II. Andante

01:33

15

Capriccio in B-Flat Major, BWV 992 "On the Departure of the Beloved Brother": III. Adagiosissimo

02:54

16

Capriccio in B-Flat Major, BWV 992 "On the Departure of the Beloved Brother": IV. Andante con moto

00:42

17

Capriccio in B-Flat Major, BWV 992 "On the Departure of the Beloved Brother": V. Aria del postiglione. Allegro poco

01:13

18

Capriccio in B-Flat Major, BWV 992 "On the Departure of the Beloved Brother": VI. Fuga all' imitazione della posta

02:23

Total Runtime

01:02:04
Info zu J.S. Bach, Liszt & Ravel: Piano Works
Japanese pianist Keigo MuKawa's program explores the themes of farewell, loss, and remembrance. The selection of works encompasses a time span of more than two centuries. It begins with the master of the Baroque Johann Sebastian Bach, moving on to a virtuosic composition by Franz Liszt and works by Maurice Ravel. The Frenchman based the pieces featured here on Baroque and Classical forms, and thus we come full circle. Another common character trait is the fact that the limits of the keyboard are tested and broken, such as the imitation of the posthorns in the Bach, in Liszt 's creation of highly contrasting sound fields and finally with Maurice Ravel's later orchestration. It is also noteworthy to ponder whether and to what extent these pieces rely on extramusical programs.
Keigo Mukawa, piano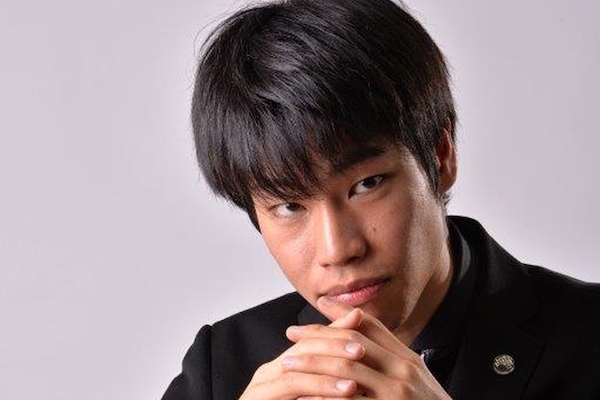 Keigo Mukawa
wurde 1993 in Aichi, Japan, geboren. Noch während seines Studiums an der Tokyo University of Arts gewann er den ersten Preis beim 81. Japanischen Musikwett- bewerb. Zu seinen weiteren anderen Erfolgen zählen zwei zweite Preise beim "25. Epinal International Klavierwettbewerb" (Frankreich, 2015) sowei beim "18. Internationaler Kla- vierwettbewerb Ile de France" (Frankreich). Beim "5. Coop Music Award" (Italien) im Jahr 2016 erhielt er den ersten sowie den Publi- kumspreis und den 5. Preis bei der "10. Hamamatsu International Piano Conpetition" (Japan) im Jahr 2018.
Keigo wurde für die CHANEL Pygmalion Days 2017 in Tokio ausgewählt, um eine Reihe von 6 Rezitalen zu halten, in denen er haupt- sächlich die kompletten Pianosolo-Werke von Ravel gespielt hat.
Er spielte mit dem Tokyo City Philharmonic Orchestra, dem Tokyo Philharmonic Orchestra, dem Tokyo Symphony Orchestra, dem Lorraine National Orchestra in Frankreich und gab Konzerte in Frankreich, der Schweiz, Lettland, China und Japan.
Während seines zweiten Studienjahres an der Tokyo University of Arts wurde er 2014 am Conservatoire National Supérieur de Musique de Paris aufgenommen, wo er nun sein Masterstudium absolviert. Derzeit studiert er bei Frank BRALEY, Haruko UEDA, Théodor Paraskivesco und Yukio YOKOYAMA. Er erhielt 2015 und 2016 das Stipendium der Rohm Music Foundation und 2017 das Stipendium der Ezoe Memorial Foundation.


Booklet für J.S. Bach, Liszt & Ravel: Piano Works