---
Album Info
Album Veröffentlichung:
2023
HRA-Veröffentlichung:
10.03.2023
Das Album enthält Albumcover
Henrik Lindstrand (b. 1974): Jord:

1

Lindstrand: Jord

04:19

Gammafly:

2

Lindstrand: Gammafly

03:11

Tumlare:

3

Lindstrand: Tumlare

03:43

Tuvstarr:

4

Lindstrand: Tuvstarr

03:22

Leva:

5

Lindstrand: Leva

03:44

Post:

6

Lindstrand: Post

03:48

CPH-ARN:

7

Lindstrand: CPH-ARN

04:45

Millimeter:

8

Lindstrand: Millimeter

03:28

Klangland:

9

Lindstrand: Klangland

04:32

Cykel:

10

Lindstrand: Cykel

01:15

Hvid:

11

Lindstrand: Hvid

04:04

Total Runtime

40:11
Info zu Klangland
Esteemed composer and pianist Henrik Lindstrand presents his new album 'Klangland', out on March 10th, recorded in Berlin by engineer Francesco Donadello and conducted by The London Contemporary Orchestra's Robert Ames. Following the release of his lauded solo piano trilogy, Henrik Lindstrand felt the need to expand his vision, in doing so he embarked on his most challenging sonic journey to date in a bid to discover new instrumental narratives and ways to convey emotion through concentrated melody alone. It's a hunt that has defined his musical career so far,and on 'Klangland', his fourth studio album, he took an exacting approach to the process, utilizing a stirring 16-piece string section.
Henrik Lindstrand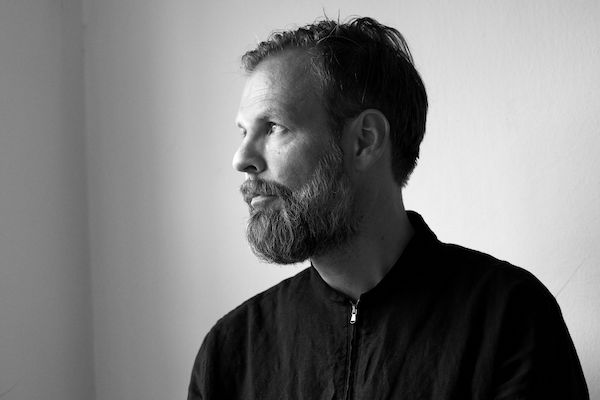 Henrik Lindstrand
has managed to compile an equally impressive and eclectic resume, in which a lengthy and diverse post-conservatory list of sideman positions lead to him being adopted into Danish act Kashmir, one of Scandinavia ́s most prominent and acclaimed bands with seven albums to their name.
During his tenure in Kashmir and until the band ́s recently initiated hiatus, Henrik worked with seminal profiles such as Tony Visconti, Andy Wallace, David Bowie and Lou Reed, all the while maintaining a career as a composer for television and cinema.
Henrik's work as a proven composer for film and television picked up speed in 2007 where he did the score for Zentropa feature film "Ekko".
He was nominated for Danish Cinemas prestigious Robert award for his efforts and has since composed for animation, commercials, documentaries, short films and an ever-expanding list of feature films from directors such as Ole Christian Madsen, Jesper W. Nielsen and Anders Morgenthaler.
A piano player since age 3 and an accomplished multi instrumentalist, Henrik is a graduate from the Rhythmic Conservatory in Copenhagen to where he relocated from his native Sweden in 1994.
Apart from gaining him a degree, the school also served as a gateway into the Scandinavian music scene where Henrik laid down the groundwork for his career, lending his skills to a multitude of acts as a studio musician, live player and string arranger.
More often than not, Lindstrand ́s live and studio work would push him towards multi-instrumental roles which called for an alternative approach avoiding the simple and the obvious, seeking out abstract sonics.
In 2017 he released his debut album "Leken" named after the forest lake he grew up nearby. In 2019, Lindstrand was signed to iconic label One Little Indian and his second album "Nattresan" was released and followed up by selected solo concerts in Denmark, UK and Germany.
In 2020 Henrik will play concerts in Germany, UK, Denmark and Sweden. Upcoming releases of game soundtrack to Lego Builder´s Journey and filmscore to Undtagelsen (The Exception).


Dieses Album enthält kein Booklet