---
Album Info
Album Veröffentlichung:
2023
HRA-Veröffentlichung:
10.02.2023
Das Album enthält Albumcover Booklet (PDF)
Ralph Vaughan Williams (1872 - 1958): Violin Sonata in A Minor:

1

Williams: Violin Sonata in A Minor: I. Fantasia

08:29

2

Williams: Violin Sonata in A Minor: II. Scherzo. Allegro furioso ma non troppo

05:51

3

Williams: Violin Sonata in A Minor: III. Tema con variazioni. Andante – Tempo del preludio ma tranquillo – Cadenza

13:07

Edvard Grieg (1843 - 1907): Violin Sonata No. 2 in G Major, Op. 13:

4

Grieg: Violin Sonata No. 2 in G Major, Op. 13: I. Lento doloroso — Poco allegro — Allegro vivace — Presto

08:15

5

Grieg: Violin Sonata No. 2 in G Major, Op. 13: II. Allegretto tranquillo

06:07

6

Grieg: Violin Sonata No. 2 in G Major, Op. 13: III. Allegro animato

05:11

Peer Gynt, Op. 23:

7

Grieg: Peer Gynt, Op. 23: Solveig's Song (Arr. for Violin and Piano by Charlie Siem)

04:49

Total Runtime

51:49
Info zu Vaughan Williams and Grieg: Violin Sonatas
Das erstklassige Duo Charlie Siem und Itamar Golan veröffentlicht sein Debütalbum bei Signum; Between the Clouds lädt den Zuhörer in einen Pariser Salon ein, um klassische Stücke für Violine und Klavier in intimer Atmosphäre zu spielen.
Mit Stücken von Wieniawski (bekannt für seine gallische Eleganz und sein slawisches Feuer), dem "Wunderkind" Godowsky, dem Wiener Meister Friedrich (Fritz) Kreisler, dem virtuosen Niccolò Paganini und dem mächtigen Sir Edward Elgar sollte man sich dieses Album auf keinen Fall entgehen lassen.
Ralph Vaughan Williams überbrückte die Geschichte von Englands Untergang vom Empire zum Commonwealth. Musikalische Revolutionen, zwei Weltkriege, die Neue Deutsche Schule von Liszt und Wagner, Stockhausen, Boulez und die Darmstädter Radikalen prägten sein Leben. In der Reihe der bedeutenden angelsächsischen Komponisten nahm er eine Spitzenposition zwischen Elgar und Britten ein und stellte sich den "Zweifeln und Vorzeichen eines tragischen Zeitalters", während sein Vorgänger "stolz" die "Herrlichkeit des viktorianischen Jahrhunderts" (Bernard Shore) resümiert hatte. Er wurde "die Apotheose des Englischen" genannt, "die Quelle der ... englischen nationalen Schule", ein Mann "so englisch wie Morley und Purcell". Im Jahr 1931, als Constant Lambert Job beim ISCM-Festival in Oxford aufführte, schrieb Aaron Copland, frisch aus Brooklyn, vom Jazz und von Nadia Boulanger kommend, ihn arrogant ab als "die Art von einheimischem Komponisten, der für etwas Großes in der musikalischen Entwicklung seines eigenen Landes steht, dessen tatsächlicher musikalischer Beitrag aber nicht exportierbar ist ... Seine Musik ist die eines Gentleman-Farmers, edel in der Inspiration, aber langweilig". 15 Jahre später sollte der Kritiker Scott Goddard sagen: "Es gibt keinen Aspekt des Lebens, der ihm fremd ist, keinen, der außerhalb der Reichweite seiner Kunst liegt; und diese Kunst, die die individuellste in der Geschichte der [britischen] Musik seit Purcell ist, hat eine Breite des Bezugs und eine Tiefe des Kommentars erreicht, die von hier geborenen Musikern nie erreicht wurde ... Nichts kann schlüssig über das Wirken eines so vielseitigen und immer noch großartig aktiven Geistes gesagt werden". Der "Korpus von Vaughan Williams' Werk wird Generationen von Engländern von den weitreichenden Gedanken eines großen Engländers erzählen, von seiner Liebe zur heimischen Landschaft, seiner Frömmigkeit, seiner ererbten Poesie, seinem abenteuerlichen Geist und seinen hohen Idealen" (Shore, 1949).
Charlie Siem, Violine
Itamar Golan, Klavier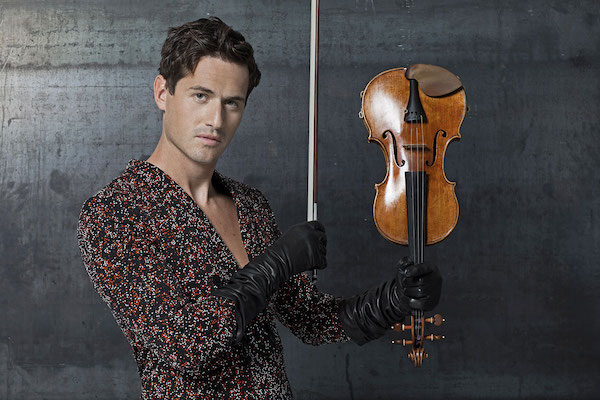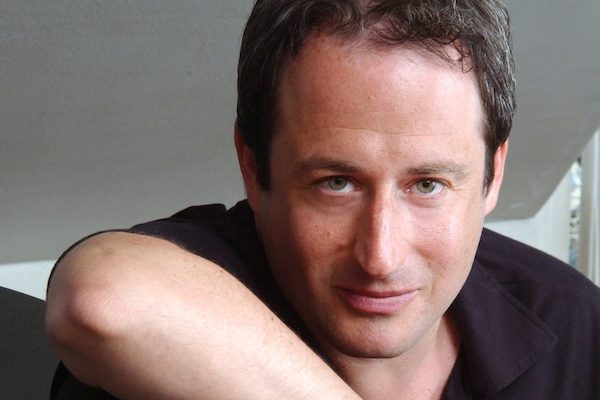 Charlie Siem
is one of today's foremost young violinists, with such a wide-ranging diversity of cross-cultural appeal as to have played a large part in defining what it means to be a true artist of the 21st century.
Born in London to a Norwegian father and British mother, Siem began to play the violin at the age of three after hearing a broadcast of Yehudi Menuhin playing Beethoven's Violin Concerto. He received a broad and thorough education at Eton College, before completing the intellectually demanding undergraduate degree programme in Music at the University of Cambridge. From 1998 to 2004 he studied the violin with Itzhak Rashkovsky in London at the Royal College of Music, and from 2004 he has been mentored by Shlomo Mintz.
Siem has appeared with many of the world's finest orchestras and chamber ensembles, including the Bergen Philharmonic, Camerata Salzburg, Czech National Symphony, Israel Philharmonic, London Symphony, Moscow Philharmonic, Oslo Philharmonic, Rotterdam Philharmonic, and the Royal Philharmonic Orchestra. He has worked with top conductors such as Charles Dutoit, Edward Gardner, Zubin Mehta, Yannick Nézet-Séguin, Sir Roger Norrington, Libor Pešek and Yuri Simonov. International festival appearances to date include Spoleto, St. Moritz, Gstaad, Bergen, Tine@Munch, Festival Internacional de Santa Lucía, and the Windsor Festival. Siem's regular sonata partner is renowned pianist Itamar Golan.
Highlights of the previous seasons included concerto debuts in Mexico, Munich, and Milan; recitals in Norway with Itamar Golan; a debut with the Royal Philharmonic Orchestra and Maestro Charles Dutoit; and an eight-concert debut recital tour of Australia, culminating with a performance at the Sydney Opera House. Charlie Siem enjoys a strong presence in China, where during the 2016/2017 season he was named Cultural Ambassador of Nanjing, and gave fifteen concerts at major venues across the country (including Beijing, Harbin, Nanjing, Shanghai, Xiamen, and Xuzhou), a tour of the Bruch concerto with the Israel Philharmonic an Maestro Zubin Mehta ; Siem's USA concerto debut ( Sibelius Concerto with Jacksonville Symphony and Music Director Courtney Lewis) ; a tour with the Czech National Symphony Orchestra; and a South American recital tour with Itamar Golan.
Charlie Siem has a varied discography and has made a number of recordings, including with the London Symphony Orchestra (Warner Classics, 2011) and Münchner Rundfunkorchester (Sony Classical, 2014).
A great believer in giving to worthwhile causes, Siem is an ambassador of The Prince's Trust. He is also a Visiting Professor at Leeds College of Music in the UK and Nanjing University of the Arts in China. He gives masterclasses around the world at top institutions such as the Royal College of Music in London, and the Accademia di Musica in Florence.
Passionate about bringing classical music to new audiences around the world, in addition to his classical performance career Siem has revived the age-old violinistic tradition of composing virtuosic variations of popular themes, which he has done alongside artists including Bryan Adams, Jamie Cullum and The Who In 2014, he wrote his first composition – Canopy, for solo violin and string orchestra – which was commissioned by USA television station CBS Watch!, and recorded with the English Chamber Orchestra. Siem has also had numerous collaborations with fashion brands including Armani, Chanel, Dior, Dunhill, and Hugo Boss.
Charlie Siem plays the 1735 Guarneri del Gesù violin, known as the 'D'Egville'.
Itamar Golan
For more than two decades, Itamar Golan has been partnering the most outstanding instrumentalists of our time. His work has brought him great critical acclaim, and he is one of the most sought after pianists of his generation, playing on the most prestigious stages around the world.
Born in Vilnius, Lithuania, his family emigrated to Israel when he was a year old. There he started his musical studies and at the age of 7, gave his first concerts in Tel-Aviv.
He was repeatedly awarded scholarships from the American-Israel Cultural Foundation which enabled him to study with Emanuel Krasovsky and his chamber music mentor, Chaim Taub. Later under a full scholarship from the New England Conservatory of Boston, he was chosen to study with Leonard Shure.
Since his earliest years, Itamar Golan's passion has been chamber music but he has also appeared as soloist with some of the major orchestras, including the Israel Philharmonic and the Berlin Philharmonic under the direction of Zubin Mehta, Royal Philharmonic under the direction of Daniele Gatti, the Orchestra Philharmonica della Scala, the Vienna Philharmonic under the direction of Riccardo Muti and Philarhomia Orchestra under the direction of Lorin Maazel.
Over the years, he has collaborated with Vadim Repin, Maxim Vengerov, Julian Rachlin, Mischa Maisky, Shlomo Mintz, Ivry Gitlis, Ida Haendel, Kyung Wha Chung, Sharon Kam, Janine Jansen, Martin Frost and Torleif Thedeen among many others.
He is a frequent participant in many prestigious international music festivals, such as Salzburg, Verbier, Lucerne, Tanglewood, Ravinia, and has made a numerous recordings for big labels as Deutsche Grammophon, Warner Classics, Decca, Teldec, EMI and Sony Classical.
In 1991, Itamar Golan was nominated to the faculty of the Manhattan School of Music, making him one of their youngest teachers ever. Since 1994, he has taught chamber music at the Paris Conservatory. Itamar resides in Paris, where he is involved in many different artistic projects.


Booklet für Vaughan Williams and Grieg: Violin Sonatas