---
Album Info
Album Veröffentlichung:
2019
HRA-Veröffentlichung:
02.07.2021
Das Album enthält Albumcover
1

Slick

05:36

2

Copper Tone

03:55

3

Stunts And Twists

03:56

4

Aoi Blu

04:35

5

Overcooked

04:34

6

Vast

07:17

7

Breeze

05:10

8

Cluster Funk

03:45

9

Shift

04:51

10

Why Aren't You Excited

05:10

11

New Direction

05:15

Total Runtime

54:04
Info zu Maximum Enjoyment
For this album, I chose to use the aesthetic ideas suggested by classic Victorian era English rhyme to curate all the aspects of the production process. I also specifically selected musicians who are "old" familiar faces: Art Hirahara, Boris Kozlov, and Rudy Royston. There are some "new" friends as well: Alexa Tarantino, Nick Finzer, and Sam Dillon. The carefully selected musical program features some borrowed compositions taken from earlier Posi-Tone releases, which were subsequently produced to create performances reminiscent of the mid-1960's, the "blue" period of modern jazz. I sincerely hope everyone will experience as much "Maximum Enjoyment" listening to these musical offerings as I did producing them. - Marc Free, producer
"Some of the compositions here originated on earlier Posi-Tone releases, and others were newly penned by Hirahara, Royston, Dillon and Tarantino. There's likely a more sophisticated way of saying Maximum Enjoyment delivers on its title's promise. But let's applaud Free's ability to bring these performers together to create memorable music that sounds fresh, while remaining grounded in something old, familiar and intriguing." DownBeat)
Alexa Tarantino, alto saxophone
Nick Finzer, trombone
Sam Dillon, tenor saxophone
Art Hirahara, piano
Boris Kozlov, bass
Rudy Royston, drums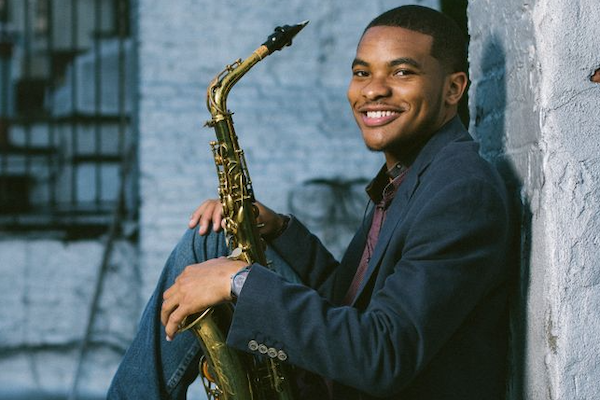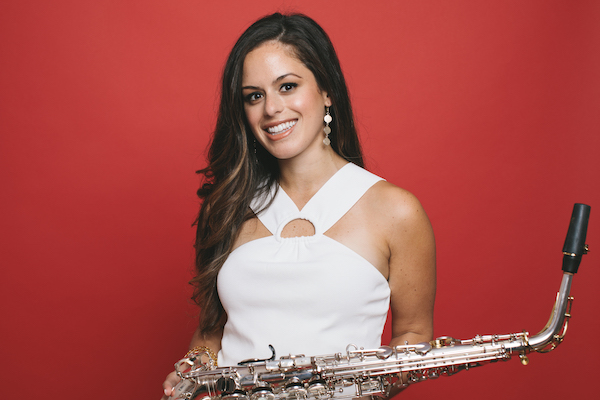 Markus Howell
s a performer, composer, and educator from Deerfield Beach, Florida. As a graduate of Michigan State University, Markus has had the opportunity to perform with guest artists such as Christian McBride, Jimmy Cobb, Peter Bernstein, Kenny Barron, and Louis Hayes. Along with the Michigan State Jazz Orchestra, he has made several appearances at the Detroit Jazz Festival and competed in the Next Generation Jazz Festival competition in Monterey, California. He is a Young Arts alumnus and a finalist in the North American Saxophone Alliance Jazz competition.
Markus has performed and recorded with top leaders on their respectful instruments including bassist Rodney Whitaker, trumpeter Etienne Charles, trombonist Michael Dease, guitarist Randy Napoleon, and saxophonist Diego Rivera. As an alumnus of the prestigious Betty Carter Jazz Ahead residency in Washington D.C., Markus has performed at the John F. Kennedy Center for The Performing Arts. Markus has performed the Star Spangled Banner at the American Airlines Arena, home of the Miami Heat. As an active film composer, Markus' latest work features him as co-composer for a film called Sorta Late. This film was featured in the 2016 Traverse City Film Festival in Traverse City, Michigan. As an educator, Markus is on staff at Michigan State University as a graduate Teaching Assistant in Jazz Saxophone Performance while pursuing his master's degree in Jazz Studies. With the many blessings and opportunities Markus has experienced thus far, he continues to strive for excellence and reach higher.
Willie Morris
is a native of Belleville, IL (St. Louis Metropolitan area), Willie has always had a deep love and appreciation for music that was nurtured in his home, schools, and community as a whole. Though his introduction to music was quite informal, his path has afforded him many opportunities to study in great institutions including Eastern Illinois University where he earned bachelor's degrees in both Music Education and Jazz Performance as well as The Juilliard School where he earned his master's degree in Jazz Studies.
Altin Sencalar
Hailed by Stereophile Magazine for "sound[ing] like 21st-century grandchildren of JJ Johnson and Kai Winding" (with his co-bandleader Chris Glassman) and praised by the International Trombone Associations Journal for his "virtuosity [and] melodic and harmonic mastery," Altin Sencalar is in high demand across the country as a performer, educator, and composer.
Altin began his studies at Texas State University, where he studied with Freddie Mendoza. While attending Texas State University, he gained entrance into the thriving Austin music scene and began emerging as a new talent. Altin moved to Austin, TX, and attended the University of Texas at Austin's Butler School of Music, where he studied under the tutelage of Andre Hayward. He became a fixture in the Austin music scene after being named a "2017 Top 10 Austin Music Awards Horn Player" and recording his debut album, "Introducing Altin Sencalar."
After completing his bachelor's degree from the Butler School of Music, he was given the opportunity to travel as a soloist with the University of Texas Jazz Orchestra to the Montreaux Jazz Festival, North Sea Jazz festival, and Luxembourg Gardens in Paris, France. Altin then attended Michigan State University as the Graduate Assistant to Michael Dease and Rodney Whitaker, where he pursued his Master of Music degree in Jazz Studies. While at Michigan State University, Altin co-founded "The Sencalar/Glassman Quintet," which has been the recipient of over $3,000 in funding from the East Lansing Arts Commission and MSU Running Start. This grant gave the quintet members the opportunity to tour East Lansing elementary schools and use their knowledge of jazz to educate the young students and provide them with a new potential artistic and creative outlet.
Altin has also gained international and national recognition through numerous competitions and awards. Such honors have come from the American Trombone Workshop Jazz Competition solo divisions, International Trombone Association's Jazz Solo – Carl Fontana Competition and J.J. Johnson Competition, the Kai Winding Trombone Ensemble Competition, Texas State Trombone Symposium Michael Rath Jazz Solo Competition, Downbeat Student Music Awards, and the International Tuba-Euphonium Association Rich Matteson Jazz Euphonium Competition, among others.
As an active performer, Altin has shared the stage, toured, and/or recorded with DeeDee Bridgewater, Rodney Whitaker, Christian McBride, Michael Bublé, Dafnis Prieto, Ulysses Owens Jr., The Temptations, The Four Tops, Martha Reeves, The Velvalletes, Diego Rivera, Michael Dease, and many others.
Altin holds a Bachelor of Music degree (Music Performance) from the University of Texas at Austin and a Master of Music degree (Music Performance in Jazz Studies) from Michigan State University. He has held teaching positions at Michigan State University, Brevard Jazz Institute, the Dr. Phillips Center for the Performing Arts Summer Jazz Intensive, Jazz & Creative Institute, Central Texas College, and the University of Mary Hardin-Baylor. He is a performing artist for Earasers Earplugs, InEarz, AEA Ribbon Microphones, and Robinson's Remedies. Altin is currently based in New York City with his wife, Marina and dogs Navy & JJ.
Boris Kozlov
defies expectations and redefines what it means to put "First Things First." Producer Marc Free sends Kozlov out along an ambitious course for his Posi-Tone debut, and with a steady hand, bassist Kozlov confidently directs a mighty quintet of top notch musicians. Saxophonist Donnie McCaslin, vibraphonist Behn Gillece, keyboardist Art Hirahara and drummer Rudy Royston keep moving freely over the solid harmonic foundation provided by Kozlov's playing and leadership. While many jazz fans have yet to become acquainted with the music of Kozlov, the time has come to travel together beyond the simply straight ahead and to color outside the lines. We are confident that the music on this album will bring delight to the ears of serious listeners, navigating steadily away from the known and familiar and move swiftly out into the uncharted depths of modern collective improvisation to uncover a new sound in time and space.
Donald Edwards
has played across the globe with some of the finest musicians in jazz and other genres. He has now built a reputation all his own.
Donald Edward's is a 2018 recipient of the Chamber Music America's New Jazz Works Grant, A Doris Duke Charitable Foundation Jazz Project.
After winning the Louisiana Arts Ambassador's Award in 1994 for Music Composition, Donald Edwards became one of the most sought after drummers on the Baton Rouge/New Orleans music scene. He grew up playing different kinds of music ranging from marching band, hip-hop and pop to r&b, jazz, funk and gospel music. As a result, Edwards is now called on to play many different genres of music and meets them with creative interpretation and virtuosity. Donald Edwards is among the vanguard of players on the New York scene today.
As part of a production team conceived in 2005, with a full-service recording and music production studio, Dirty Soap Ent. LLC (Donald Edwards w/ Antonio Dyre) has work with top artist in the jazz field and beyond. 2013 saw them relocate to The Samurai Hotel Recording Studio in Astoria to team up with master engineer Dave Stoller.
Edwards has 4 recordings as a leader -"In The Vernacular" (Leaning House Label), "Ducktones" (Zoot - T Label), "Evolution Of An Influenced Mind"- (Criss Cross Label) and "Prelude To Real Life"- (Criss Cross) and is also involved in the production of numerous recording projects.
With skills steeped in and out of the rich and varied traditions of Louisiana, drummer and composer Donald Edwards is dedicated in his pursuit of creative improvisation, compositional development, and experimentation with rhythms through conversing in dialects of a universal language we call music.


Dieses Album enthält kein Booklet