---
Album Info
Album Veröffentlichung:
2019
HRA-Veröffentlichung:
08.02.2023
Das Album enthält Albumcover
Entschuldigen Sie bitte!
Sehr geehrter HIGHRESAUDIO Besucher,
leider kann das Album zurzeit aufgrund von Länder- und Lizenzbeschränkungen nicht gekauft werden oder uns liegt der offizielle Veröffentlichungstermin für Ihr Land noch nicht vor. Wir aktualisieren unsere Veröffentlichungstermine ein- bis zweimal die Woche. Bitte schauen Sie ab und zu mal wieder rein.
Wir empfehlen Ihnen das Album auf Ihre Merkliste zu setzen.
Wir bedanken uns für Ihr Verständnis und Ihre Geduld.
Ihr, HIGHRESAUDIO
1

Computer Game "Theme from The Circus" (2018 Bob Ludwig Remastering)

01:48

2

Firecracker (2018 Bob Ludwig Remastering)

04:50

3

Simoon (2018 Bob Ludwig Remastering)

06:27

4

Cosmic Surfin' (2018 Bob Ludwig Remastering)

04:51

5

Computer Game "Theme from The Invader" (2018 Bob Ludwig Remastering)

00:43

6

Tong Poo (2018 Bob Ludwig Remastering)

06:15

7

La Femme Chinoise (2018 Bob Ludwig Remastering)

05:52

8

Bridge Over Troubled Music (2018 Bob Ludwig Remastering)

01:17

9

Mad Pierrot (2018 Bob Ludwig Remastering)

04:20

10

Acrobat (2018 Bob Ludwig Remastering)

01:14

Total Runtime

37:37
Info zu Yellow Magic Orchestra (2018 Bob Ludwig Remastering)
Das erste Yellow Magic Orchestra Album erschien 1978 in Japan ('79 in Europa) und gilt als Präzedenzfall in der Musikszene wie noch nie zuvor. Mit der Veröffentlichung dieses gewagten Albums, schockte das YMO die Welt mit ihrem Synthpop; zu dieser Zeit eine Offenbarung so wie eine Revolution. Das YMO kreierte ihren eigenen Sound, der seiner Zeit weit voraus war. Als einer der Ersten benutze die Band einen »Computer Music Composer«, einen programmierten Roland MC-8 Microcomposer, der von Hideki Matsutake entwickelt wurde. Hauptsächlich elektronisches Equipment wurde von dem Trio für dieses Album eingesetzt. Die einzigen akustischen Instrumente waren ein Piano und ein Marimba Percussions Set. Solch eine Art von Produktion war noch nie gehört worden und sorgte für eine neue Bewegung innerhalb der Musikszene. Der Hit »Firecracker«, eine exotische und ansteckende Martin Denny Coverversion, wurde fester Bestandteil der frühen Hip-Hop-Szene in New York.
Yellow Magic Orchestra
Digitally remastered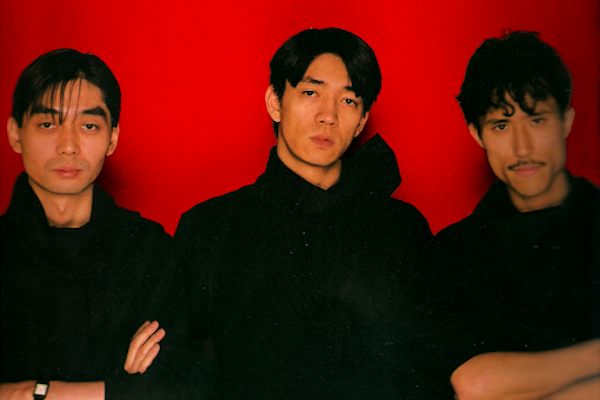 Yellow Magic Orchestra
Haruomi Hosono, Ryuichi Sakamoto, and Yukihiro Takahashi are the founding members of Yellow Magic Orchestra (YMO), the legendary group whose innovations included the integration of exotic sounds and techno elements in their so-called "computer music." YMO has been one of the central figures in the techno/new wave movement starting in the late 70s, along with Kraftwerk and DEVO, and have influenced countless techno/ hiphop/pop/rock musicians throughout the world. Furthermore, YMO is said to be the first to use electronic instruments such as the Vocoder VP-330, and the first to release an album that heavily used samples and loops.
Influenced by folk, Haruomi Hosono has been one of the pioneers of the rock/pop music scene in Japan, impacting many artists and garnering considerable respect in the electronic music field. Ryuichi Sakamoto, the Oscar winning composer/musician, has gained an international reputation exploring and innovating the realm between music and noise. Yukihiro Takahashi has been known not only as a producer of Japanese rock/pop music, but also for his activities (accomplishments) as a fashion designer and writer.
In 1983, YMO announced they would sankai, or "fan-out," and didn't reunite until 1993 with performances which drew 100,000 people to the show in Tokyo and included The Orb as their opening act. During the period of 1993 - 2002 the group members continued to focus on their solo careers: Hosono founded his label daisyworld discs, while Takahashi and Sakamoto concentrated on their solo works. The unit did not reunite until Hosono and Takahashi formed Sketch Show and invited Sakamoto to contribute on tracks on their releases Audio Sponge and Loophole. Sakamoto joined Sketch Show for the Sonar Festival in 2004 for a performance under the name Human Audio Sponge (or HAS). The name was inspired by the writings of UK-based writer, musician, and curator David Toop, which would be used whenever Sakamoto joined a Sketch Show performance. The band considered HAS to be a completely separate entity from YMO and embodied this idea in their performance style, shying away from live instruments. Human Audio Sponge was a name that reflected the musical direction of the three members at the time, absorbing various musical elements and converting these ideas in their original way to create a totally new sound.
Recently the group has performed under the name HASYMO. More than just a melding of their previous incarnations as Human Audio Sponge (HAS) and Yellow Magic Orchestra (YMO), HASYMO has developed a new sound that transcends the two groups. One recent contribution is the new track Rescue for the film Appleseed: Ex Machina.
The original three members performed as Yellow Magic Orchestra from Live Earth's Kyoto stage on 7/7/07. The concert was hailed by Rolling Stone as the worldwide festival's best reunion performance.
In 2008, the band performed in London at the Meltdown Festival hosted by Massive Attack and a concert in Spain directly followed. The group introduced two new songs: The City of Light and Tokyo Town Pages, and was accompanied by Christian Fennesz on guitar and laptop along with regular supporting members.
From this point on, the band's official title would be Yellow Magic Orchestra once again.
Equipped with regular supporting members including Keigo Oyamada (Guitar) from Cornelius, Ren Takada (Pedal Steel/Electronics) and Tomohiko Gondo (HD Operation/ Euphonium), Yellow Magic Orchestra played the Japanese Summer Festival World Happiness 2008,2009 and 2010. Fans were taken aback by rare performances of classic YMO pieces such as Thousand Knives, Firecracker and Behind The Mask.
On June 26th 2011 the group will be performing at the renowned Hollywood Bowl in Los Angeles, bringing their live show to the states for the first time in over 30 years. As headliner for the Hollywood Bowl's "Big In Japan" event the group will be reworking many of their classics to be performed with a focus on live instruments. This will showcase the breadth of the individual artist talents as well as the group as a whole and will include supporting members Keigo Oyamada, and Christian Fennesz. Following this performance the group will be playing the very next day at the Warfield theatre in San Francisco on June 27th.
Both U.S.A. performances will coincide with a new "Best of" compilation from Sony titled; YMO, which will be released mid-June. The compilation features handpicked songs from the band members themselves, spanning the entire YMO catalogue. The songs have been re-mastered and the compilation's aim is to introduce YMO's music to a younger generation, as well as please the long time fans with a fresh take on the band's extensive repertoire.


Dieses Album enthält kein Booklet