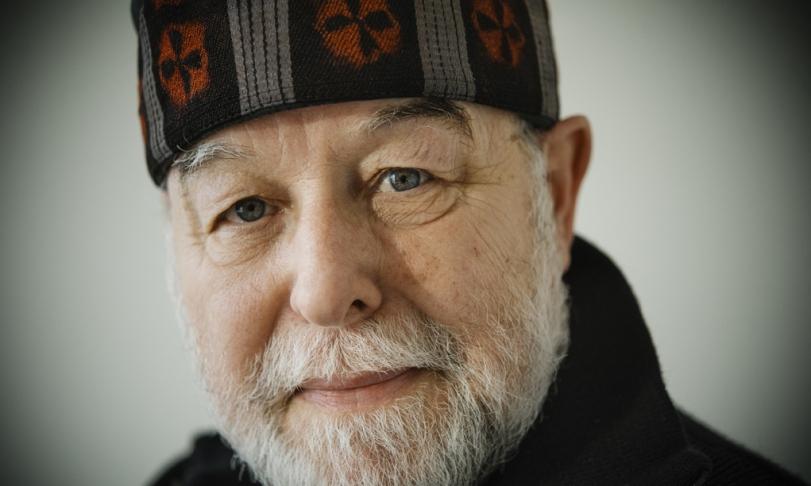 Henri Texier can be regarded as a veteran of the French jazz scene, where he has been active since the early sixties. Nowadays, the musician is known across borders, primarily as a double bass player, who has been and still is to be experienced live at numerous festivals. One may overlook the fact that he can not only plucks the bass, but is also a multi-instrumentalist, a formidable singer, orchestra leader and composer. His career as a bassist began in Parisian jazz clubs, where he played with Bud Powell, Johnny Griffin or Bill Coleman, Don Cherry and Martial Solal, among others. In the seventies, when he recorded his first albums, he performed with Joachim Kühn and Didier Lockwood. In the eighties he founded a band that brought together jazz with pop and world music. The saxophonist and clarinetist Louis Sclavis was on board at that time. The nineties brought Henri Texier in a trio with Louis Sclavis and Aldo Romano a highlight of his career, which can be traced on three albums and which brought him world fame.
On the current album, Chance, Henri Texier on double bass brings together on clarinet, alto clarinet and alto saxophone brings Sébastien Texier, Vincent Lê Quang on tenor and soprano saxophone, Manu Codja on guitar, Gautier Garrigue on drums. A special feature of the album: each member of the quintet has contributed a piece, while Henri Texier as band leader with four compositions is responsible for the lion's share of Chance. With "Cinecitta" the quintet pays musical homage to the Italian cinema of the sixties and seventies. With "Pina B. - Pour Pina Bausch", the five musicians recall the ballet director of the dance theatre in Wuppertal named after her, who was a cult figure on the international dance scene with her development of dance theatre. Last but not least, with "Simone et Robert - Pour Simone Veil et Robert Badinter", the five take a bow to Simone Veil, who survived the deportation to Auschwitz-Birkenau and who, as French Minister of Health from 1974 to 1979, initiated the law on abortion in 1975. Robert Badinter is remembered here as a politician, law professor, lawyer and author who, as Minister of Justice, pushed through the abolition of the death penalty in France in 1981.
With "Standing Horse" Henri Texier has created a great double bass solo for himself on Chance, which before the title song concluding the album emphatically underlines his claim to be a top bassist. Typical for Texier, however, Chance is a thoroughly democratic event, which also gives the other players room to prove themselves as soloists.
What also is remarkable about Chance is not least that Henri Texier underscores his long-standing loyalty to the Bleu label with this highly recommendable album, which has reliably provided him with a platform on which the musician has been able to realize his ideas of jazz without hindrance.
Henri Texier, double bass
Sébastien Texier, saxophone, clarinet
Vincent Lê Quang, tenor saxophone
Manu Codjia, guitar
Gautier Garrigue, drums