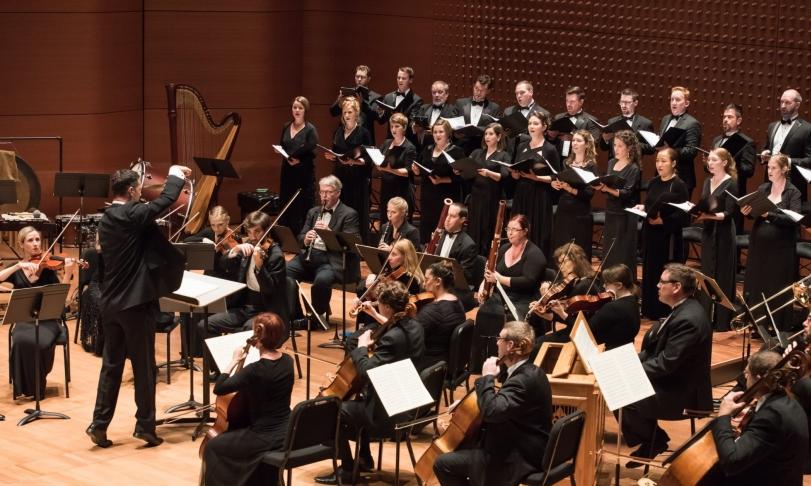 Es gab Zeiten, in denen waren neue LPs des audiophilen Labels Reference Records aus den USA in der Gemeinde highendiger Schallplattensammler derart begehrt, dass sie den Händlern ungeachtet ihres musikalischen Inhalts aus den Händen gerissen wurden. Diese Zeiten sind vorbei, weil die Welle neu aufgenommener gepresster LPs zumindest auf dem Klassikmarkt zwischenzeitlich eingebrochen ist. Digitale Kost, vor allem in Gestalt von Tonträger-freien Downloads ist angesagt. Glücklicherweise hat sich das Label Reference Recordings erfolgreich von den neu-analogen Zeiten in die digitale Realität gerettet, und dies nicht nur wirtschaftlich gesehen, sondern auch hinsichtlich der ganz vorzüglichen Aufnahmetechnik, die dieses Label schon immer ausgezeichnet hat.
Das unmittelbar bevorstehende Weihnachtsfest hat die Label-Macher motiviert, ein Album mit Weihnachtsliedern herauszubringen. Um dem aufnahmetechnisch Besonderen des Labels ein angemessenes künstlerisches Pendant gegenüberzustellen, wurden für dieses Album auf spezielle Arrangements von Weihnachtsliedern zurückgegriffen und ein Ensemble mit Chor mitsamt Orchester verpflichtet, das in den USA für seine Qualität bekannt ist. Es handelt sich dabei um True Concord Voices and Orchestra, geleitet vom Gründer des Ensembles, Eric Holtan, der sich zum aktuellen Album wie folgt äußert: "Mit diesem Album wollte ich die Essenz unserer geliebten Konzerte mit den hier vorgestellten, meist bekannten Liedern einfangen, aber in musikalischen Vertonungen amerikanischer Komponisten, die neu oder wenig bekannt sind. Mit der freundlichen Unterstützung von Dale Warland - der im Laufe der Jahre mit mehreren geschätzten Weihnachtsaufnahmen der Dale Warland Singers Maßstäbe gesetzt hat - bietet True Concord diese Feiertagsschätze an, von denen die meisten ihre Weltpremierenaufnahmen erhalten. Dies ist Christmas With True Concord – Weihnachtslieder in amerikanischem Gewand."
Tatsächlich mag das amerikanische Gewand, das zumindest zum Teil auch diesseits des großen Teichs bekannten Weihnachtsliedern übergestülpt ist, in seiner Üppigkeit und Sentimentalität nicht jedermanns Sache sein. Zugutehalten muss man dem Album jedoch unabhängig davon, ob man so viel Opulenz goutiert oder nicht, das hohe sängerische Niveau von Chor und Solisten, das durchaus seinesgleichen sucht und die angenehm zurückhaltende Instrumentierung. Das zusammengenommen mit der exzellenten Aufnahmequalität macht dieses Album für alle Weihnachtslieder-Fans und Chorenthusiasten empfehlenswert. Anhänger des Labels Reference Recordings werden sich das Album ohnehin nicht entgehen lassen, erinnert es doch nostalgisch an die gute alte Zeit als analoge Aufnahmen auf LPs mit dem "RR"-Logo für jeden Highender unabhängig vom musikalischen Inhalt ob ihrer akustischen Exzellenz ein absolutes Muss waren.
True Concord Voices & Orchestra
Eric Holtan, Dirigent