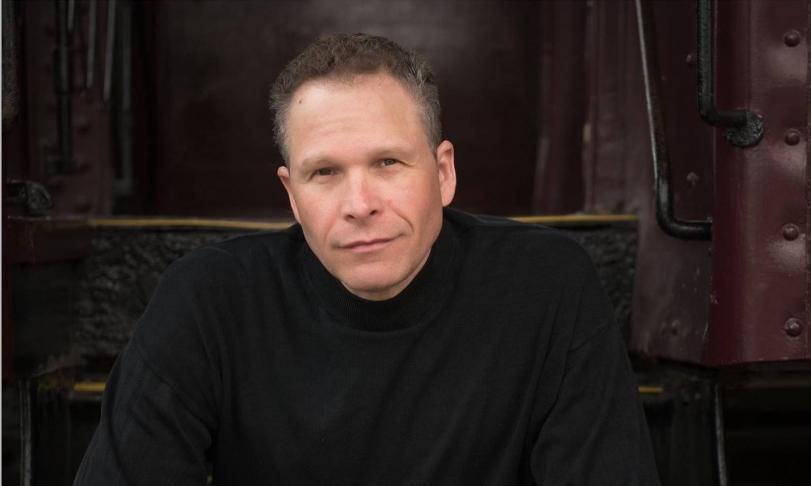 Der kanadische Jazz-Sänger Steve Maddock ist diesseits des Atlantiks noch nicht so bekannt wie auf der anderen, der amerikanische/kanadischen Seite. Sein gelungenes neues Album The Blues Project dürfte dies ändern. Ein kurzer Blick auf seine Bio erbringt, dass Steve Maddock vor seinem Leben als Sänger an der Universität von Windsor, Ontario, Schauspiel studiert hat und danach bis heute als Bühnenkünstler tätig war bzw. ist. Seine erste Liebe gilt jedoch dem Jazz, eine Leidenschaft, die ernsthaft begann, als er Trompete in der Big Band seiner High-School spielte. 1999 veröffentlichte er sein selbstbetiteltes Debütalbum und 2009 das Album Memory Cafe, eine Mischung aus Standards und Jazzkompositionen des kanadischen Songwriters Craig Salkeld. Auf diesem Album ist ein wahres Who's Who des Westküsten-Jazz zu hören, mit dem Pianisten Miles Black, dem Gitarristen Bill Coon, der Bassistin Jodi Proznick und dem Schlagzeuger Craig Scott als Kerngruppe. Wie bereits erwähnt hat sich Steve Maddock nach seiner Zeit als Trompeter kontinuierlich als eines der vielseitigsten Gesangstalente Kanadas etabliert.
Die Songs auf The Blues Project erinnern in ihrer Machart und Ausführung an blues-Sängergrößen der Vergangenheit, wie etwa Joe Williams, Jimmy Witherspoon und Eddie "Cleanhead" Vinson. Mit gelungenen Arrangements bekannter Bluesthemen von Gitarrist und Produzent Bill Coon verströmt das Album echte Blues-Seligkeit, wie etwa im ersten Song "Everyday I Have The Blues/All Blues". Steve Maddock gelingt es in jedem Song, die bekannten Texte mit seiner sonoren Stimme in glänzende und warme getönte Perlen zu veredeln. Unterstützt wird er dabei von seiner hochkarätig besetzten, gut aufgelegten Begleitband: Chris Gestrin, Piano, André Lachance, Bass, Dave Robbins, Schlagzeug, Cory Weeds, Tenorsaxophon, und Brad Turner, Trompete.
"Please Send Me Someone To Love" des Blues- und Soulsängers Percy Mayfield aus den frühen fünfziger Jahren hat in der originalen Interpretation die Tendenz zum Süßlichen, die in der Version von Steve Maddock erfreulicherweise ersetzt ist durch eine emotional zurückhaltende Gangart jenseits der Süßlichkeit. "Backdoor Blues" von Cleanhead Vinson mit dem Ärger verheißenden Text "Well I took the front door in/But I had to take the backdoor out" erfährt auf The Blues Project eine turbulente Neugestaltung, die auf Anhieb mitreißt. "Alright, OK, You Win" aus der LP Count Basie Swings, Joe Williams Sings aus dem Jahr 1955 ist ein weiteres Beispiel dafür, dass Steve Maddock nicht einfach auf die originale Version zurückgreift, sondern diese mit großem Geschick und Sensibilität in seine eigene Welt überführt, die im Fall dieses Songs eine hellere und gar lebendigere ist als die des Originals.
Auch die weiteren der insgesamt zehn Songs auf The Blues Project profitieren von der samtweichen, bestens geführten Stimme seines Sängers, der es unterstützt durch seine Band versteht, die originalen Blues-Songs einer gekonnten Frischzellenkur zu unterziehen. Dieser gelungen aufgenommene Download ist rundum empfehlenswert.
Steve Maddock, Gesang
Chris Gestrin, Klavier
André Lachance, Bass
Dave Robbins, Schlagzeug
Cory Weeds, Tenorsaxophon
Brad Turner, Trompete