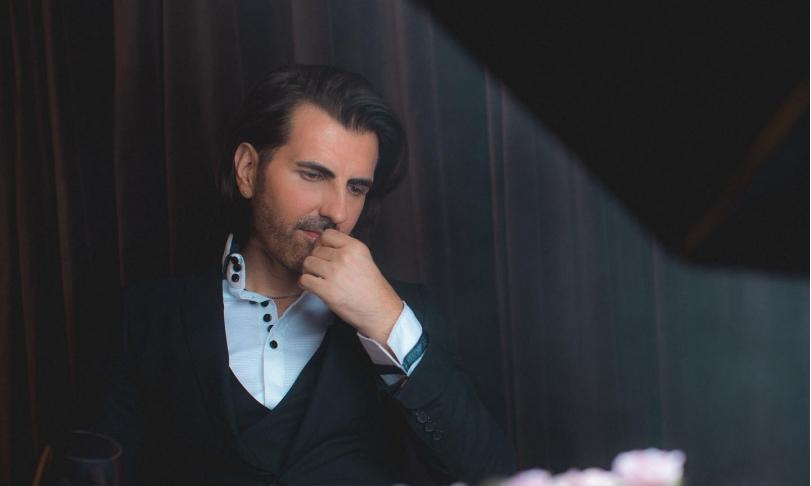 Stephan Moccio ist ein für einen Grammy und einen Academy Award nominierter Komponist, Produzent, klassisch ausgebildeter Pianist, Arrangeur, Dirigent und Tontechniker. In den ersten Jahren seiner Tätigkeit arbeitete er als Studiomusiker, Hausproduzent, Arrangeur und Komponist. Außerdem spielte er zur damaligen Zeit in Jazzclubs und Hotellounges in Toronto.
Weltweit bekannt geworden Stephan Moccio durch die beiden Abspannsongs für Fifty Shades of Grey und den dazugehörigen Soundtrack, den er mitgeschrieben und mitproduziert hat. Zudem war er Co-Autor von Celine Dions Hit "A New Day Has Come" mit Aldo Nova und von Cyrus' Single "Wrecking Ball" aus ihrem 2013 erschienenen Studioalbum Bangerz. Für die Olympischen Winterspiele 2010 in Vancouver schrieb Stephan Moccio den Titelsong "I Believe" mit, der von Nikki Yanofsky gesungen wurde. Als Songwriter, Musiker und Produzent hat er mit einer Vielzahl von Künstlern zusammengearbeitet, darunter Avril Lavigne, Seal, Dua Lipa, Ellie Goulding, Shaffer "Ne-Yo" Smith, James Blunt, Jason Derulo, Jamie Cullum, BeBe Winans, Jon Bellion, Paloma Faith, Jordan Smith, Fergie und Boi-1da.
Nach seinem hochgelobten intimen Album Tales of Solace im Jahr 2020, das 140 Millionen Streams verzeichnet und weiterwächst, veröffentlichte Stephan Moccio nunmehr sein Album Lionheart. Aufgenommen und produziert hat er Lionheart höchstselbst in völliger Abgeschiedenheit in seinem Heimstudio Maison de Musique in Laurel Canyon. Lionheart ist ein gefühlsintensives und persönliches Album, das Stephan Moccios Fähigkeit zeigt, komplexe Emotionen durch mühelose Melodien zu vermitteln. Lionheart setzt die auf Tales of Solace begonnene persönliche Erzählung fort, die Isolation und Einsamkeit umarmt und ein erfrischendes Gefühl von Erneuerung, Mut, Entschlossenheit und Hoffnung vermittelt. Über die Geschichte des Albums sagte Moccio: "Ich habe diese beiden Alben geschaffen, weil es mir persönlich sehr wichtig waren. Bei Tales of Solace hatte ich mit einer Menge dramatischer Veränderungen in meinem Leben zu tun., Dieses Album fühlt sich viel positiver an, wie eine Wiedergeburt. Ich bin in meinem Leben an einem Punkt angelangt, an dem ich mir keine Sorgen mehr über die Meinung anderer Leute mache, und es fühlte sich richtig an, das Album nach der Art von Mut zu benennen, die wir alle fühlen wollen."
Tatsächlich bringt Stephan Moccio mit Lionheart das Kunststück fertig, dem Hörer positive Energie zu vermitteln, die dieser angesichts der unerwartet lang andauernden Pandemie dringend nötig hat. "Fireflies" bietet auf dem neuen Album eine abschließende Botschaft der Hoffnung: "Fireflies war eines dieser Stücke, die am Ende entstanden sind - wie die meiste Kunst aus dem Nichts", sagt Moccio. Und weiter: "Als ich es mir anhörte, wusste ich sofort, dass ich nichts ändern sollte. Es ist nährend und sanft, und ich hoffe, es hält uns drei Minuten lang in einer hypnotischen Zone und lässt uns nicht mehr los. Ich hoffe, dass wir mit dem Gefühl zurückbleiben, dass etwas in der Welt richtig ist, nachdem wir dieses Stück erlebt haben."
Dem ist nichts hinzuzufügen, außer vielleicht, dass man sich diesen Download unbedingt zulegen sollte, wenn man Bedarf an trostspendender, wirklich gut gemachter Musik hat.
Stephan Moccio, Klavier