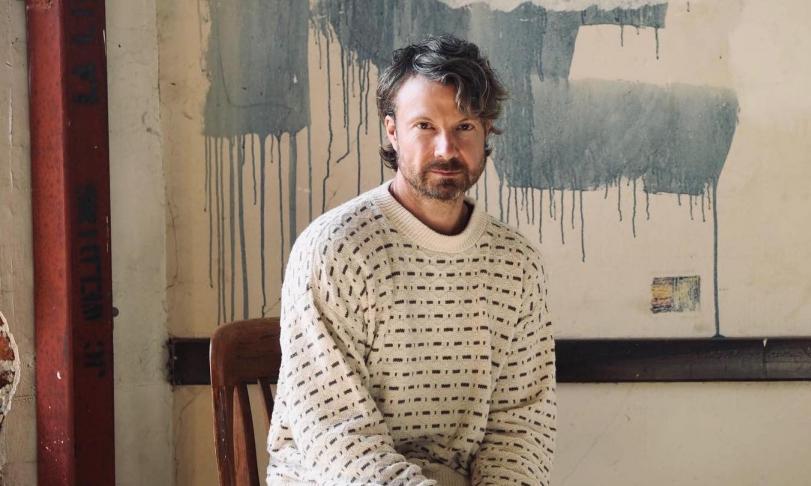 Sea Wolf ist eine Band unter der Leitung von Alex Brown Church, einem Indie-Folk-Musiker aus Los Angeles, Kalifornien hat nach längerer Pause mit Through A Dark Wood ein neues Album veröffentlicht. Alex Brown Church hat die Band nach einem Buch von Jack London benannt und sagt, er identifiziere sich mit der Hauptfigur, einem Seekapitän, der ein "autodidaktischer, intellektueller Arbeitertyp" ist. Eines der Markenzeichen von Sea Wolfs Musikstil ist die Fähigkeit von Alex Brown Church, jeden Song so zu gestalten, als wäre er eine einzigartige Geschichte. Mit seinem Hintergrund in der Filmbranche ist Churchs Auge für Inszenierung auch in seiner Musik zu erkennen.
Mit Through A Dark Wood verarbeitet Alex Brown Church seine Trauer über einen persönlichen Verlust und sucht nach einem Ausweg aus dunklen Orten. Der Eröffnungstrack "Forward" ist eine düstere, instrumentale Hymne, die die atmosphärische Produktion des Albums mit dem Fokus auf akustischen Gitarren und weitläufigen Harmonien einleitet. Dieser leitet nahtlos in "Blood Pact" über, in ein Stück mit mäßigem Zeitmaß, das das die tiefe Trauer und das verloren Sein des Bandleaders und Songwriters Church zum Ausdruck bringt: "Ich kann mich nicht erinnern, wo ich vorher war, ich wusste nicht, ob ich es durch die Tür schaffe. Jetzt komme ich da raus und alles ist gut". Das Thema des verloren Seins und der Suche nach einem besseren Ort zieht sich wie ein roter Faden durch die Songs des Albums, die den emotionalen Zustand widerspiegeln, den ein solches Trauma und eine solche Tragödie bei einem Menschen hinterlassen können.
Churchs Gesang schwankt zwischen einem langsamen, gefühlvollen Tonfall und einer hypnotischen Phrasierung im Hip-Hop-Stil, wie in den Songs "Break it Down" und "Forever Nevermore". Die reichhaltige, vielschichtige Instrumentierung und der stotternde Beat von "Break Down" sorgen für kopfschüttelndes Vergnügen, während der chillige Vibe von "Forever Nevermore" Unsicherheit in den Texten verbirgt.
Das akustische "Fear of Failure", ist sowohl verletzlich als auch ermutigend: "I have to be brave, even though I'm still afraid" (Ich muss mutig sein, auch wenn ich immer noch Angst habe). Die Unmittelbarkeit des Songs macht diesen zu einer persönlichen Hymne. Im Song "I Went Up, I Went Down" kommt der Wille zum Ausdruck, nach einem traumatischen Ereignis ein normales Leben zu führen und sich durch die einsetzende Depression zu kämpfen. Das wird hier mit großem Pathos durchaus glaubwürdig dargestellt.
"Frank O'Hara" beginnt mit bedrohlichen Trommeln, auf das sensibel aufspielende Streicher und beruhigend dahinfließenden Synthesizern folgen, die uns durch eine verträumte, surreale Landschaft führen. Beendet wird das Album mit "Two of Us", einem Song, der überschwänglich die positiven Seiten des Lebens feiert.
Through a Dark Wood bietet ein von der Band hervorragend realisiertes, emotional ansprechendes Hörerlebnis, das von tiefer Trauer ebenso kündet wie davon, dass auch Heilung von dieser in Sicht ist. Sehr empfehlenswert.
Sea Wolf