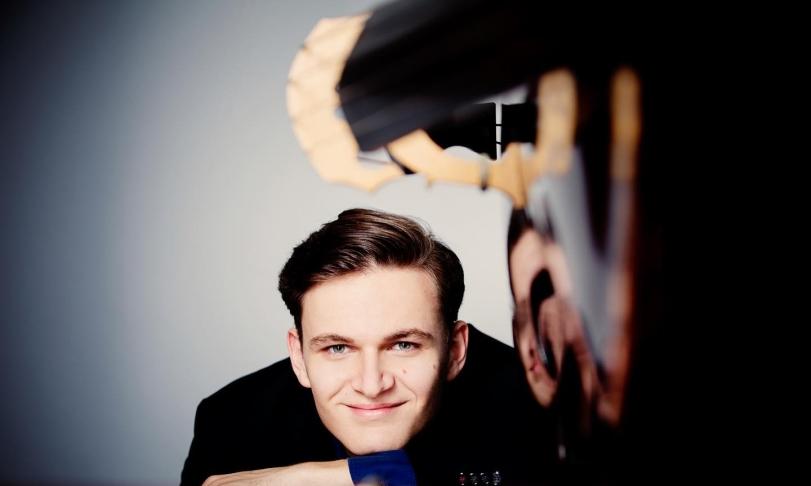 Giovanni Bottesini, Zeitgenosse von Rossini und Verdi, mit dem ihn eine enge Freundschaft verband und dessen Oper Aida er am 24. Dezember 1871 in Kairo uraufführte, gilt als der führende Kontrabass-Virtuose seiner Zeit. Einen Großteil seiner Werke hat er für dieses Instrument geschrieben, und die meisten dieser Stücke sind bis zur Gegenwart im Repertoire von Kontrabass-Solisten präsent. Für seine Zeitgenossen galt Bottesini als Paganini des Kontrabasses und die Kritiker lobten ihn ob seiner umwerfenden Virtuosität. Selbst der berühmte und gefürchtete Wiener Musikkritiker Eduard Hanslick, der für seine Missbilligung "leeren Virtuosentums" und seine Abneigung gegenüber dem "italienischen Geschmack" bekannt war, versagte Bottesini seine Anerkennung nicht: "Ein widerspenstigeres Material für die Bravour kann es aber kaum geben, als den Contrabass, und einen vollkommeneren Bändiger desselben auch nicht, als Bottesini. Glaubt jemand, das Staunen über technische Virtuosität verlernt zu haben, bei Bottesinis Production wird er es wieder lernen. Daß ein ästhetischer Eindruck, welcher hauptsächlich aus dem Erstaunen resultirt, kein nachhaltiger sei, bedarf freilich nicht erst eines Beweises. Hingegen verdient Bottesini das ausdrückliche Lob, daß er auch in der Bravour mit Geschmack verfährt und jene bajazzoartigen Charlatanerien verschmäht, mit denen auf derlei Ausnahmeinstrumenten so gern geflunkert wird."
Aufnahmen der Kontrabass-Werke von Bottesini gibt es zwar nicht in so großer Anzahl wie etwa die Violinkonzerte von Mozart. Das hat allerdings damit zu tun, dass es im Klassik-Genre solistisch tätige Kontrabassisten im Gegensatz zu Geigern und Geigerinnen nicht gerade im Überfluss gibt. Allerdings sind Bottesini Werke für Kontrabass seit Anbeginn der LP-Ära durchgehend in den Klassik-Katalogen zu finden, wenn auch zunächst in sehr geringer Anzahl. Heutzutage findet man in den Katalogen hingegen mehrere dutzend Alben mit Kontrabass-Werken des italienischen Komponisten mit Solisten, die ihr Instrument perfekt beherrschen. Neuerdings gesellt sich zu diesen der 24-jährige Kontrabassist Dominik Wagner, der soeben sein erstes Soloalbum Revolution of Bass vorgelegt hat. Als 19-Jähriger gewann er einen 3. Preis beim ARD-Musikwettbewerb in München. Außerdem wurde er unlängst mit dem Fanny Mendelssohn Förderpreises ausgezeichnet, der die Produktion seines Debut-Albums ermöglichte, auf dem drei Bottesini-Werke für Kontrabass und Orchester versammelt sind.
Für den Orchesterpart konnte das bestens aufgelegte, lebendig agierende Württembergische Kammerorchester Heilbronn unter der Leitung von Emmanuel Tjeknavorian gewonnen werden, einem Freund des Solisten, der seine formidable Virtuosität und seinen celloartig warm klingenden Kontrabass dazu einsetzt, den beiden Gran Duos Concertante ebenso wie dem Konzert Nr. 1 fis-Moll alles an Ausdruckskraft abzugewinnen, die in ihnen steckt, jedoch selten derart überzeugend herausgearbeitet wird. Abgerundet wird das von Dominik Wagner fein und farbig gezeichnete Portrait des Komponisten Bottesini auf Revolution of Bass durch "Une bouche aimée", "Tutto che il mondo serra", "Allegretto Capriccio" und "Rêverie" mit der Sopranistin Ursula Langmayr und Can Çagmur am Klavier, alles köstliche Zugabestücke, die hier von allen beteiligten Künstlern mit enormer Spielfreude präsentiert werden.
Revolution of Bass erweist sich als buntes Bottesini-Kaleidoskop, das besser man kaum besser präsentieren kann, als dies allen Beteiligten auf diesem Album fulminant geglückt ist.
Dominik Wagner, Kontrabass
Ursula Langmayr, Sopran
Jeremias Fliedl, Cello
Benjamin Schmid, Violine
Can Cakmur, Klavier
Württembergisches Kammerorchester Heilbronn
Emmanuel Tjeknavorian, Dirigent