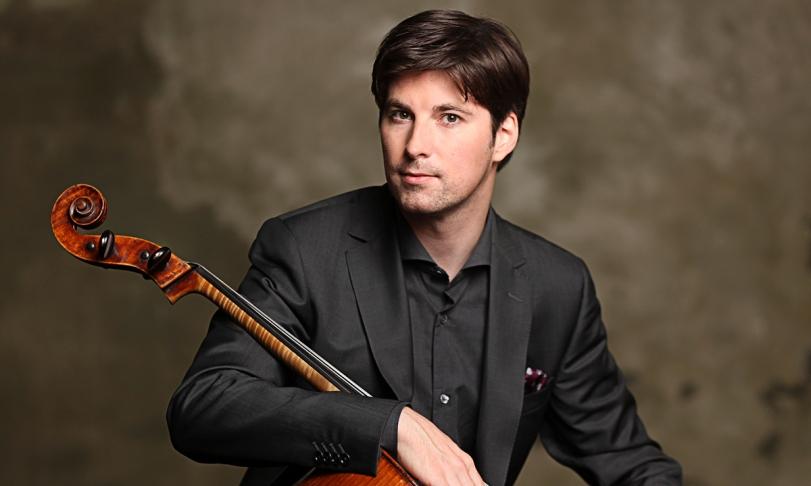 Heutzutage ist es auf dem Klassiksektor zunehmend Usus, Alben nach Themen zusammenzustellen und mehr oder weniger phantasievoll oder gar zutreffend zu benennen. Das kann im erstgenannten Fall ein peinlicher Schuss in den Ofen sein oder im zweiten Fall, wie beim Album Four Visions of France gelungen auf das Thema hinführen. Bei den vier Versionen handelt es sich um die leuchtenden Texturen und sinnlichen Orchesterfarben, die als wesentliche Merkmale der französischen Musik gelten und auf diesem Album zurückgehen auf Camille Saint-Saëns, dessen Instrumentationstechnik stets Farbe mit Transparenz verbindet, auf Édouard Lalo, der von Claude Debussy wegen des Farbenreichtums seiner Werke hoch geschätzt wurde, und auf Arthur Honegger, der nicht nur in seinem Cellokonzert, sondern auch in seinen Werken ohne großes Orchester eindrucksvolle Klanglandschaften malte. Oft sind es die feinen Schattierungen und zarten Übergänge, die die Klangfarben französischer Musik auszeichnen und für ihren reizvollen Charme verantwortlich sind.
Saint-Saëns komponierte das erste seiner beiden Cellokonzerte im Jahr 1872, in dem er das Cello entgegen der Konvention direkt in den solistischen Mittelpunkt rückte. Es ist ein Werk von großer Geschlossenheit, lyrisch, mit Anspielungen auf die klassische Vergangenheit - ein zierliches Menuett im Allegretto con moto -, bevor es zu einem aufgeschlosseneren Finale kommt. Daniel Müller-Schott gibt mit durchgehend schlankem Cello-Sound eine sehr überzeugende, individuell gestaltete Lesart diese Konzerts. Kongenial unterstützt wird er wie in den übrigen Konzerten auf Four Visons Of France vom Deutschen Symphonie-Orchester Berlin unter der Leitung von Alexandre Bloch in einer Aufnahmeumgebung, die den Solisten statt in den Orchestersound zu integrieren unmittelbar vor die Lautsprecher stellt.
Édouard Lalo, der vor allem bekannt ist wegen seiner beiden von Pablo de Sarasate uraufgeführten komponietre sein einziges Cellokonzert fünf Jahre nach dem ersten Cellokonzert von Saint-Saëns, vom dem sich das Lalo-Konzert durch eine muskulöse Gangart im ersten Satz unterscheidet, dem Daniel Müller-Schott kräftig zupackend nichts schuldig bleibt. Auf den bewegt interpretierten langsamen Satz folgt ein spanisch angehauchtes Finale, das der Solist und der Dirigent lustvoll in Szene setzen.
Das Cellokonzert von Arthur Honegger entstand in etwa 40 Jahre nach den Cellokonzerten von Saint-Saëns und Lalo zwischen den beiden Weltkriegen, weshalb in diesem Konzert von der Romantik der beiden früher entstandenen Konzerten keine Rede sein kann. Vielmehr changiert die Stimmung in seinem Cellokontert von Jazzelementen durchsetzt zwischen düster und rätselhaft, und das im Zentrum des Werks stehende Lento lässt in seiner Bitterkeit vorahnen, was auf die Menschheit in naher Zukunft an Grausamkeiten zukommt. Allerdings zeichnet sich Honeggers Cellokonzert ebenso wie die Konzerte der anderen beiden Komponisten auf Four Visions Of France durch leuchtende Texturen und sinnliche Orchesterfarben aus, die allerdings der Entstehungszeit angemessen nicht weich, sondern grell aufleuchtend gezeichnet sind. Daniel Müller-Schott steigt zusammen mit dem Orchester und dem Dirigenten mutig in die emotionalen Untiefen dieses Konzerts hinab und hält sich nicht zurück, diese mit breitem Nachdruck auszuleuchten.
Four Visions Of France ist ein sehr empfehlenswertes Album, das dank der enormen Gestaltungskraft des Solisten, des Dirigenten und des Orchesters den Zuhörer in die Welt der leuchtenden Texturen und sinnlichen Orchesterfarben mitnimmt, die als wesentliche Merkmale der französischen Musik gelten.
Daniel Müller-Schott, Cello
Deutsches Symphonie-Orchester Berlin
Alexandre Bloch, Dirigent