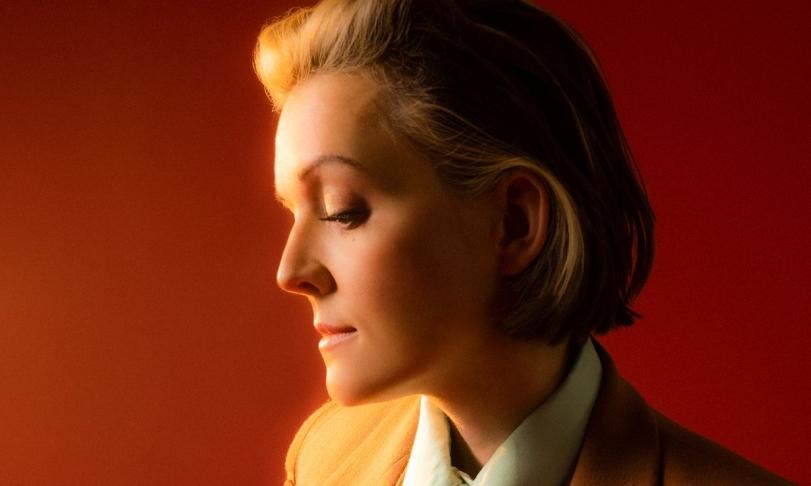 Vor ihrem ersten großen Erfolg, der sich mit ihrem zweiten Album The Story einstellte, hatte die US-stämmige Sängerin und Songwriterin Brandi Carlile bereits als Siebzehnjährige eine Karriere als Solo- und Begleitmusikerin in der Rockszene Seattles hinter sich. Im Jahr 2017 erschien anlässlich des 10-jährigen Jubiläums von The Story das Coveralbum Cover Stories, auf dem Künstler wie Adele, Dolly Parton und Pearl Jam die Songs neu interpretierten. Nach The Story schloss Brandi Carlile sich mit den Zwillingen Tim und Phil Hanseroth zu einer Rock-&-Roll-Band zusammen, die seitdem ihre festen Begleitmusiker und an der Entstehung ihrer Songs beteiligt sind. So auch in ihrem neuesten Album In These Silent Days, das vier Jahre nach dem letzten Album produziert worden ist.
These Silent Days lässt sich in kein bestimmtes Genre einordnen. Vielmehr definiert es im Werdegang von Brandi Carlile den bereist in den Vorgängeralben festzustellenden langsamen Übergang weg von Country- und Roots-Material, obwohl es sich sehr authentisch und geerdet anfühlt. Letztendlich ist es eine dieser Alben, bei denen die Stärke des Materials Diskussionen über Genre oder Stil schlicht überflüssig macht. Dazu kommt, dass es nur wenige Sekunden dauert, bis die Brillanz der Texte und die Kraft der Darbietung, die Brandi Carlile auch auf ihrem neuen Album auszeichnet, offensichtlich werden.
Brandi Carlile ist bekannt für ihr Songwriting. Im neuen Album befasst sie sich kritisch mit religiöser Heuchelei , mit dem Erbe, das sie an ihre eigenen Kinder weitergibt, und damit, wie weit die Liebe für einen anderen angesichts selbstzerstörerischer Impulse gehen kann. In "Mama Werewolf" fleht sie ihre Kinder an, die Silberkugel zu sein, falls sie jemals zum Werwolf wird, weil sie entsprechend negative Eigenschaften von ihren Eltern übernommen hat. In "Sinners Saints and Fools" rechnet sie unverblümt mit religiöser Heuchelei ab.
Die Instrumentalstücke in "This Time Tomorrow", "Letter to the Past" und "When You're Wrong" zentrieren diese Songs eindrucksvoll dank kraftvollem Einsatz aller Beteiligten.
In These Silent Days erweist sich Brandy Carlile als überaus gescheite Gesangsdramaturgin: "Broken Horses" entwickelt sich rockig und "Sinners Saints and Fools" ist ein Song, der sich als Gospel erweist, der eine schwelgerische Entwicklung erfährt. Beide Songs gehören nicht unbedingt zu den Höhepunkten des Albums, sie sind jedoch dank stürmisch in Szene gesetzten Backing Vocals und hartem Strumming sowie wütenden Soli mitreißend gestaltet.
Die Band ist auf In These Silent Days bestens aufgelegt und erweist sich als entscheidender Faktor für die Qualität des Albums. Herausstechende Beispiele für die Spielfreude und Kompetenz der Band finden sich auf "You and Me on the Rock", einem überschwänglichen , schmissig in Szene gesetzten Liebeslied, und auf "Right on the Time" , einem dramatischen, klaviergetriebenen Leadsingle.
In These Silent Days ist ein starkes, inspiriertes, herausforderndes und überzeugendes Argument dafür, dass Brandi Carlile ihre Rolle als führende Künstlerin der modernen Americana nach wie vor überzeugend ausfüllt.
Brandi Carlile