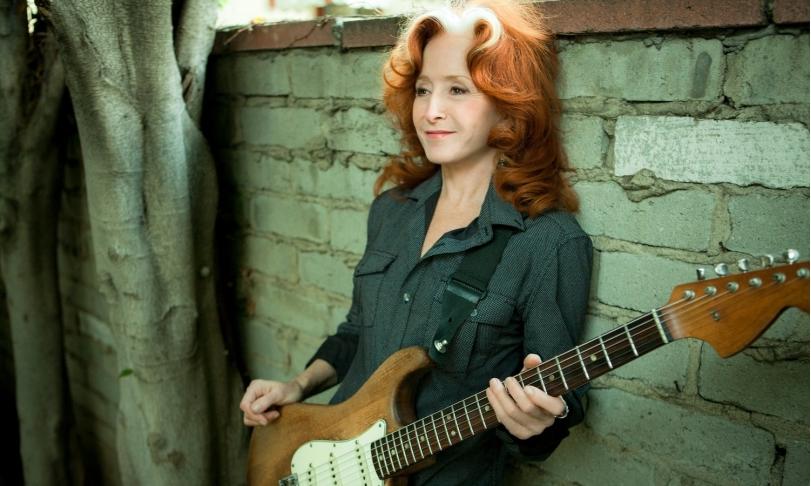 Bonnie Raitt ist eine "altmodische" Blues-Sänger-Songwriterin in im besten Sinne des Wortes. "Altmodisch" heißt in ihrem Fall, dass sie über ihre gesamte Karriere hinweg bis heute auf ihre Slide-Gitarre als Begleitinstrument und gut geschriebene Songtexte setzt und an den Zeitgeschmack angepassten, wohlgefälligen Arrangements stets widerstanden hat. Durch diese Sicht der Dinge reiht sie sich in die Phalanx echter, die Tradition verpflichteter Bluessänger ein. Dreißig Jahre nach ihrem Album Nick of Time, das ihr Grammy-Ehren und eine weltweite Anhängerschaft einbrachte sowie sechs Jahre nach ihrem letzten Studioalbum Dig in Deep Album veröffentlichte sie soeben Just Like That, das sich als waschechtes old-fashioned Bonnie Raid Album herausstellt. Ihre scheinbar ungeschliffene, sonnendurchflutete Stimme und ihr ungekünsteltes, gerades Gitarrenspiel macht auch ihr achtzehntes Studioalbum zumindest hörenswert für ihre Fans. Es ist gibt aber auch Zeugnis, dass "altmodisch" daherkommende, jedoch graziös gestaltete und elegant ausgeführte Songs eine überaus positive Eigenschaft, eine Qualität für sich sein kann, die "Neumodisches" jederzeit zu toppen vermag.
Auf den beschwingten, eingängigen Song "Made Up My Mind", mit dem das Album startet, folgt der in rauerer Tonart gehaltene Song "Living For The Ones" als rockiges Herzstück des Albums. Dieser Original-Song versteht sich als Abbild unserer unerwartet schwierig gewordenen Zeit und verliert sich nicht darin Trost zu spenden. Man könnte auch sagen, dass dies ein ausgesprochen pessimistischer Song ist: "I don't think we'll get back how we used to / No use in tryin' to measure the loss / We better start gettingtin' used to it / And damn the cost / I'm living for the ones that didn't make it". Ein wenig optimistischer gibt sich der Song "Waitin' For You to Blow", der sich der geglückten Genesung vom Alkoholismus widmet und seine spezielle Stimmung dem umwerfenden Rhodes-Piano-Solo von Glenn Patscha verdankt . "Blame It On Me" ist eine sinnliche Ballade, die wieder einmal die Kunst einer Bonnie Raid vor Ohren führt, Emotionales poetisch überhöht überzeugend darzustellen.
Ganz Blues verschließt sich Just Like That … nicht den problematischen und zum Teil tragischen, jedenfalls nahezu stets dramatischen Aspekten des Lebens. Und so klingt das Album mit dem Song Down The Hall den auch aus, der von Geschichte eines Gefängnis-Hospizprogramms handelt: "Diese Geschichten haben mich tief bewegt, und angesichts von so viel Hass und Grausamkeit in den letzten Jahren waren diese Beispiele von Erlösung und Menschen, die aus Liebe handeln, heilsam für mich und das, worauf ich mich konzentrieren und worüber ich schreiben wollte."
Die Tragik der Geschichten in den Songs auf Just Like That … verhindert nicht, dass man das Album durchweg genießt. Die Qualität des sängerisch und instrumental Gebotenen sorgen für Blues-Stimmung vom Feinsten, was von Bonnie Raid auch nicht anders zu erwarten war.
Bonnie Raid hat es nicht nötig, sich neu zu erfinden. Sie ist und bleibt vielmehr eine Perle unter den amerikanischen Blues-Sängerinnen, die sich nicht scheut, sondern vielmehr dazu steht, im besten Sinne "altmodisch" zu sein.
Bonnie Raitt