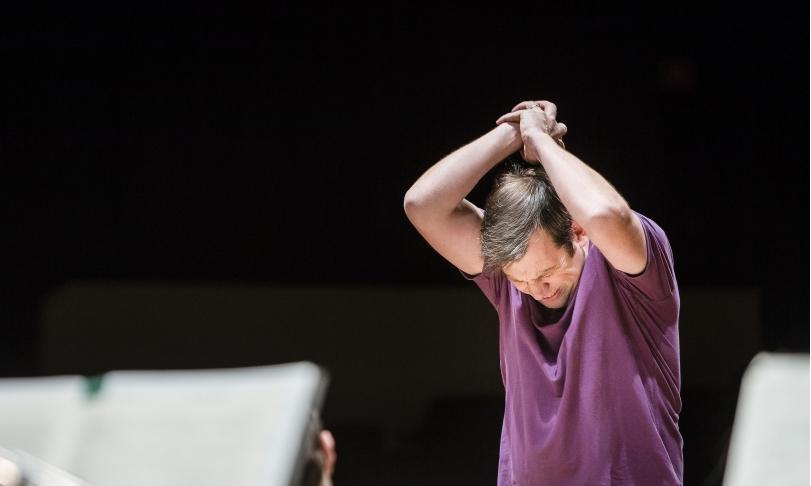 Schon lange ist es Usus, dass im Nachgang erfolgreicher Filme die zugehörige Filmmusik auf Tonträgern oder heutzutage auf Downloads oder über Streamingdienste verwertet wird. Diese an hartnäckige Fans gerichtete Maßnahme von Filmproduzenten, bei der es sich nur um eine der zahlreichen Maßnahmen zur Verwertung eines Filmes handelt, zeichnet sich regelmäßig durch eine begrenzte Laufdauer aus. Allenfalls die ganz großen Renner der Filmindustrie, wie Krieg der Sterne und die Harry Potter Filme, deren Musik heute noch in Konzertsälen mit und ohne den Bewegtbildern aufgeführt wird, bilden da eine Ausnahme. Hin und wieder erschienen auch früher schon Zusammenstellungen von Filmmusiken eines bestimmten Komponisten. Dies scheint heute eher noch vermehrt der Fall zu sein. Offenbar besteht sogar das Bestreben, für Projekte dieser Art einen höheren Qualitätsmaßstab anzulegen als früher, fällt doch auf, dass zunehmend kompetente Dirigenten mit "seriösen" Orchestern zusammenzuspannen, um der kompositorische Qualität von Filmmusiken gerecht zu werden. All dem geht natürlich getreu dem Märchen Aschenputtel eine Auslese voraus: die Guten ins Töpfchen, die schlechten ins Kröpfchen. Überraschender Weise gibt es eine erkleckliche Anzahl Komponisten, die es mit hochqualitativen Filmmusiken ins Töpfchen schaffen, nämlich auf ein Album, wie Gerard Schurmann auf das Album The Film Music of Gerard Schurmann.
Wer Gerhard Schurmann ist? Geboren wurde er niederländischen Eltern im Jahr 1924 in Indonesien als Gerhard Schürmann. Aufgewachsen ist er in England. Als Komponist klassischer Musikwerke hat es ihn früh zu Filmmusiken hingezogen. Als Assistent von Alan Rawsthorne, verfeinerte er seine Kompetenz Filmmusiken zu komponieren. Seine Gesellenzeit durchlief er mit der Orchestrierung von Filmmusiken zu The Vikings von Mario Nascimbene und Lawrence of Arabia von Maurice Jarre and Exodus von V. Wenig später bekam er noch in den Fünfzigerjahren die ersten Aufträge, vorrangig für britisiche Filmproduktionen Musiken eigenverantwortlich zu komponieren, als da sind The Long Arm (1956) und Man in The Sky (1957) bis zum Disney Abenteuerfilm Dr Syn, Alias the Scarecrow (1963), The Ceremony (1963), The Bedford Incident (1965) sowie Musiken zu den Fantasy Filmen Horrors of the Black Museum (1959) and Konga (1961) und The Lost Continent (1968). Dass man den Filmmusiken von Gerhard Schurmann anfänglich noch die Schule von Alan Rawsthorne anhört, nimmt kaum Wunder. Bald jedoch schon entwickelte er den speziellen Schurmann Sound, der in den späteren Werken auf dem vorliegenden Album zu hören ist, und den er später auch nach Hollywood mitnahm. Gekennzeichnet ist der Schurmann Sound durch hochgradig kompetente Komponierkunst, durch die er sich von nicht wenigen Konkurrenten positiv abhebt und vielfarbige Orchestrierungen.
Rumon Gamba mit dem BBC Philharmonic sind die idealen Interpreten für den Schurmann Sound. Mit vollem Engagement gehen Dirigent und Orchester ans Werk und es gelingt ihnen kongenial, die farbigen und dynamisch spannend aufgebauten Kompositionen, die Gerhard Schurmann für die von ihm vertonten Filme maßgeschneidert hat, zur vollen Wirkung zu bringen. Die Aufnahmetechnik tut ein Übriges, um diesem hervorragenden Album gerecht zu werden.
BBC Philharmonic Orchestra
Rumon Gamba, Dirigent