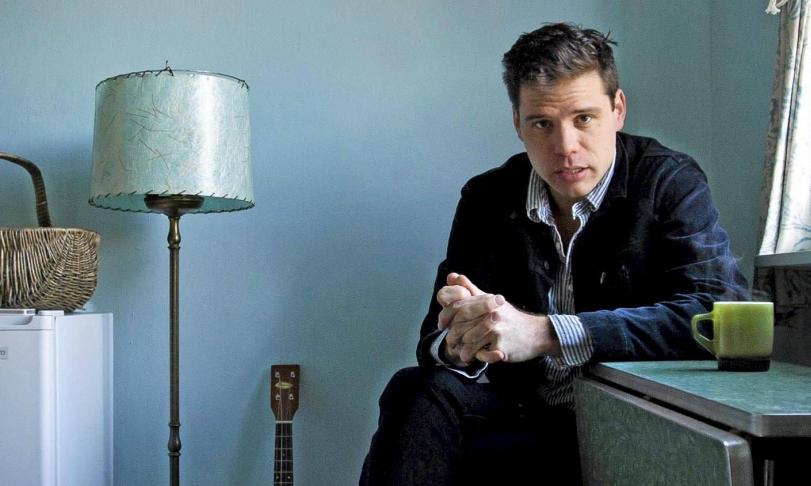 Afie Jurvanan alias Bahamas, Mastermind des gleichnamigen Projekts, das 2014 mit dem Song "All The Time" auf dem Indie-Folk Album Afie Is Bahamas einen enorm erfolgreichen Hit zu verzeichnen hatte, schlägt mit dem neuen, seinem vierten Album Earthtones ein Soul- und Gospel-basiertes R&B Kapitel für Bahamas auf. Das gewichtige Fundament des neuen Pop-nahem Albums, für dessen Songs Afie Jurvanan verantwortlich zeichnet, liegt im wahrsten Sinn des Wortes in den Händen der mit James Gadson und Pino Palladino prominent besetzten Rhythmusgruppe. Abgerundet wird die Starbesetzung von Earthtones, deren übrige Musiker nicht weniger kompetent zur Sache gehen, durch Felicity Williams deren prägnante Gesangsstimme einige der Songs nachhaltig prägt, wie etwa "Opening Act (The Shooby Dooby Song)", und "No Expectations", einem Song, indem sie ihre chamäleongleiche Anpassungsfähigkeit an unterschiedlichste Gesangsstile und an die Gangart begleitender Instrumente demonstriert.
Links und rechts aus der Klangbühne relative zueinander zeitlich verzögert herausbrechende Gitarren Grooves im Eröffnungssong "Alone" steigern die Erwartungshaltung auf das, was da kommt. Was kommt ist dann andere als ein eigentlich zu erwartender bombastischer Bassauftritt, nämlich ein relativ sanft vorgetragener, vom Hintergrundchor in Art eines Gospels gestützter Liedtext. Erst zum Abschluss Songs hin meldet sich der anfangs erwartete Beat. Das ist von Afie Jurvanan raffiniert ausgedacht und von der Bahamas Band kongenial ausgeführt.
Ausgelassen funky geht es auf dem von Gitarrengrooves vorangetriebenen Song "Show Me Naomi" zu. Wie auf allen anderen Songs spielt auch hier der Gospelhintergrundchor eine tragende Rolle, so auch im vorausgehenden Song "No Wrong" der sich als raffiniert komponierte Ballade erweist, die das Zeug zum Hit hat. Nicht weniger hitverdächtig ist der funky präsentierte Song "Bad Boys Need Love Too", dessen gitarrengestützter Rapgesang zum Mitsummen einlädt. Zu Herzen geht der Songtext von "Everything to Everyone", der laut Afie Jurvanan aus dem eigenen Erfahrungsschatz gegriffen ist.
"So Free" entpuppt sich als weite Spielwiese für die Rhythmusgruppe mit James Gadson und Pino Palladino. Mit dem Wiegenlied "Any Place" verabschiedet sich Bahamas in bester Jazzmanier, getragen von sanfter Baritonstimme bis zum nächsten Album des immer wieder für Überraschungen guten Projekts Afie Jurvanans. Bis dahin kündet Earthtones, zumal in dem herausragenden Sound des hochaufgelösten Downloads vom Einfallsreichtum und der gesanglichen Kompetenz seines Songwriters und dem hochklassigen professionellen Standard sämtlicher an Earthtones beteiligter Musiker.