---
Biographie Von Hertzen Brothers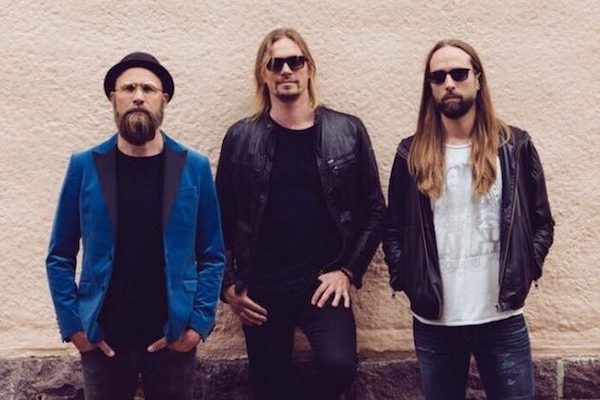 Von Hertzen Brothers
Brothers Mikko, Jonne and Kie Von Hertzen originally played in their own individual bands, each enjoying varying amounts of success before joining together as a family unit in the tour de force that is the Von Hertzen Brothers in 2000. By the time their 2nd album Approach topped the Finnish chart, its unique blend of progressive guitar driven rock combined with rich layered vocal harmonies, it was obvious that this band was both something very unique and special.
Since then the band has had three Number 1 albums and a Number 2 album domestically with Love Remains The Same (2008), Stars Aligned (2011), Nine Lives (2013) and New Day Rising (2015). This success has made them one of the most influential and important rock acts to of emerged from Finland in recent times.
New Day Rising, the bands last and most accomplished release to date, was produced by Juno Award winning Canadian producer Garth 'GGGarth' Richardson, who is particularly noted for his work with bands such as Rage Against the Machine and Biffy Clyro . While mix engineer Randy Staub, (Metallica, Five Finger Death Punch) mixed the record, adding the necessary spit and polish, making the album one of the bands best works to date. This album was consequently nominated in the 'Best Rock Album of The Year' category by UK Classic Rock Magazine, which followed a previous success of Flowers and Rust from the Album Nine lives, which had won 'Anthem of the Year' at The Progressive Rock awards in London.
The band have built a reputation as an exceptional live act playing shows opening for the likes of The Foo Fighters, Neil Young and 30 Seconds to Mars to name but a few. Additionally, Von Hertzen Brothers have toured Europe with the likes of Opeth and The Wildhearts as well as playing key slots at some of Europe's biggest and best Festivals.
The band recently appointed UK based company 7pm Management, headed by music managers Seven Webster & Steve Wolfe, in order to replicate their strong domestic success internationally. Consequently, this has since led to the appointment of ITB as the bands new Booking agents. ITB looks after some of the best acts in the World including the likes of The Who, Biffy Clyro, Aerosmith, Guns and Roses, Rival Sons & ZZ Top to name but a few.
Having only just finished a busy summer of Festival appearances, The Von Hertzen Brothers are now in the studio working hard on material for their next album.