---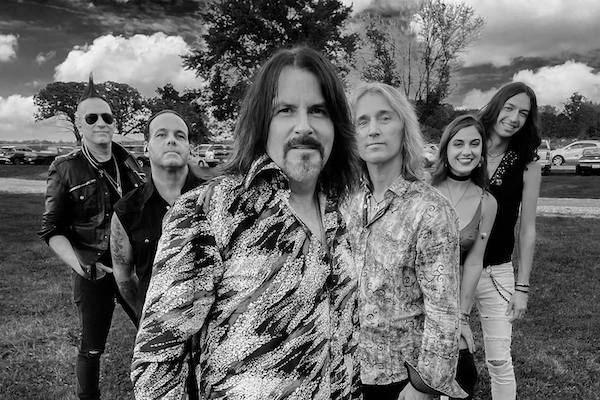 Tommy DeCarlo
Born and raised in Utica, New York, Tommy DeCarlo lived and breathed sports, playing baseball, football and basketball throughout his school years. He tried out with the Pittsburgh Pirates on two occasions, but never made the team. He says, Quite honestly I wasn't good enough, but to get that far was an awesome experience. Tommy s interest in music began in elementary school when he joined the school choir. He recalls, Every year I would try out for one of the lead singing solo parts and every year I never got one. They always told me my voice was too soft. Many years later, he would show the world that was not the case.
Tommy started playing piano when he was about 14 years old. Self-taught, one could usually find him picking out chords on an old upright when he wasn t playing sports. He says, I'd never learn the entire songs...rather just the most popular part of the songs...that used to drive my older brother crazy! As far as singing goes, DeCarlo explains, Well...I truly have to thank Brad Delp for helping me develop that gift. When I first began to listen to BOSTON as a young teenager, I absolutely loved Brad's voice and how he would sing those classic hits whenever there was a BOSTON song on the radio. It wasn't like I was trying to sing like Brad, it was just that I loved to sing along with him.
At 22, a summer vacation in Florida turned into an 18-year stay, until the DeCarlo family relocated to Charlotte, NC in 2005. Along with his wife, and two teenagers, Tommy, lives a relatively normal life; he works as a credit manager at his local Home Depot. A dedicated family man, he says that his family is absolutely the best part of every day. He posts his BOSTON covers and other music on his myspace page, and even wrote a song in honor of Delp last summer. Hearing of a tribute being planned, a friend encouraged DeCarlo to take action. He remembers, I sent my myspace page link to the BOSTON camp, and I also offered to sing my song at the tribute show, never thinking I d get a reply. I did end up getting one about two weeks later thanking me for the offer, but at this point there were not going to be any additions to the line up. It was a very nice reply, and I was just thrilled that I got a response.
Several weeks later, Tom Scholz happened to hear Tommy s cover of Don t Look Back, and was shocked. Knowing every nuance of Brad s voice, he could not believe that this was not Brad singing, exclaiming, I haven t heard anyone else sing like that in 35 years. Scholz contacted Tommy and invited him to come and sing a few songs at the tribute. DeCarlo s reaction was, I would have never believed this could happen in a million years. The next thing I knew I was on my way to Boston to sing with BOSTON& are you kidding me?
Prior to that, the largest crowd that Tommy had sung in front of was several dozen people, performing karaoke in a bowling alley. DeCarlo confesses, I must admit, most of those 30 or 40 were bowling. His next gig was in front of over 5,000 people, although that wasn t the most daunting part of his trip. He says, The most scary time for me was when I walked into rehearsal and met them all for the first time. As I walked into the building where rehearsal was taking place& I could hear the sound of a kick drum off in the distance& I walked through the doors and could not believe it& there was BOSTON rehearsing Don t Look Back. Wow!
DeCarlo continues, Meeting the band members was incredible, they couldn t have made me feel more like family. The best thing was that they allowed me to bring my son with me to rehearsal, who s a huge BOSTON fan by the way. My son & I were in awe& but trying not to look in awe, if you know what I mean. He adds, It was then my turn to sing and I walked up to the mic and sang Smokin. Then I finished and the most incredible thing happened& Tom Scholz walked right over to me and gave me a high-five& I was like, No way that just happened!
At the Bank Of America Pavilion for a sound check the next morning, he got his first look at the size of the audience he would be singing for. Tommy laughs, It was nothing like the bowing alley, I ll tell you that. Due to time constraints, DeCarlo never even got a sound check, but it simply didn t matter, that night he stunned the crowd with his performance of Smokin and Party.
He recollects, During the set change when BOSTON was getting ready to perform, I was back stage pacing back and forth& nervous as all get out...but the BOSTON band members past & present were more than supportive. The next thing I knew, a crew member looked at me and said, You re on, and that is when I met all of you for the first time& the best fans in the world! It was all of you who made me feel that everything was going to be okay, and I smiled knowing I was among friends. For the moment we were one and shared in something very special, and it was truly an honor to sing for you. Brad s voice gave me hope & inspiration at times in my life when I needed it. I have said that I never took any singing lessons, but that s not exactly true& it was Brad who taught me how to sing, even though he never knew it.